More than 200 alleged un-retouched photographs of Beyonce from her 2013 L'Oreal cosmetic campaigns were leaked on a fan site on Tuesday.
The pop sensation, known for her hit track 'Flawless' appears not to have a 'Flawless' Face.  In the pre-Photoshop images her skin appears uneven and pimply under heavily applied foundation.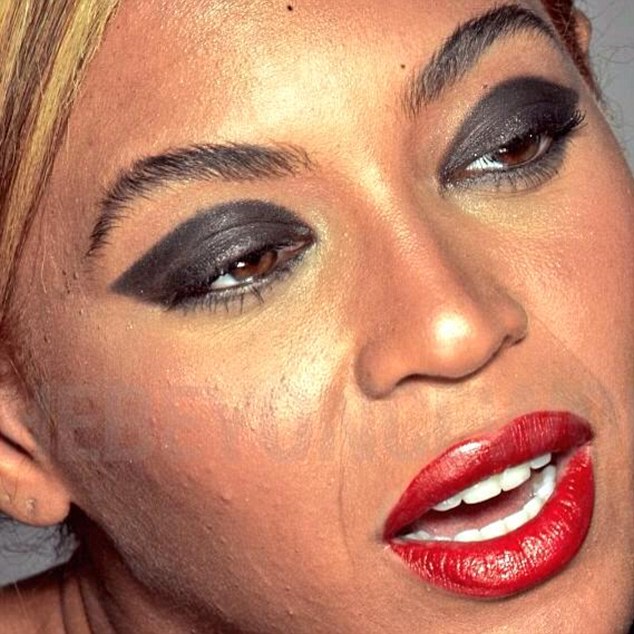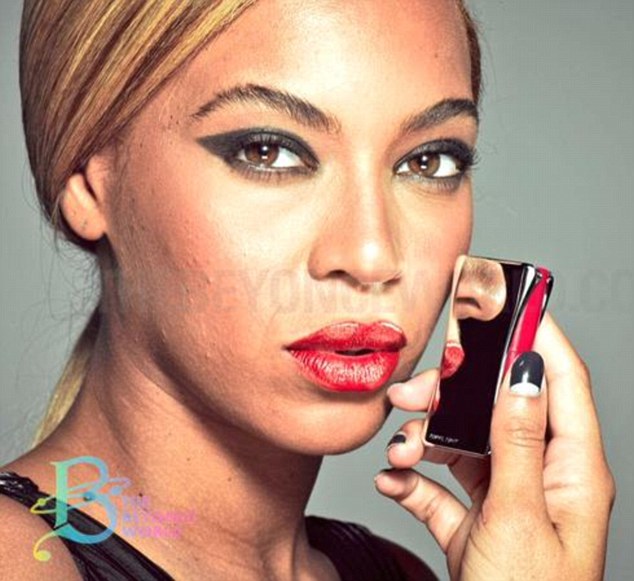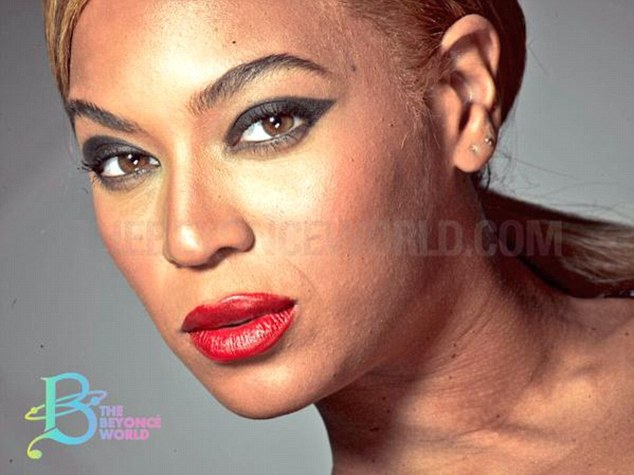 Beyonce has not commented on the photographs yet. They were immediately taken down by the fan website soon after they were posted.
The photographs seem to be from Beyonce's L'Oreal's Feria and Infallible products advertisements, which advertise lipsticks, hair dyes and foundations.
These images forced a number of fans on Twitter to wonder if the mother of one wake up like this.
After seeing the photographs, fan @Smooth-Orator posted: 'That's beyonce? oh wow'
@MackNSweetJones tweeted: 'She looks like a cigarette smoker.'
Some of the comments on social media were cruel; however the majority supported the 20-time Grammy winner with gentle and encouraging words.
The Chippendales supported Beyonce by commenting: 'Unretouched photos of @Beyonce just prove she's a real person and a natural beauty.'
@SprinklesnBooze posted: 'Am I the only one that doesn't think #Beyonce looks horrible in these untouched photos?! She still looks better than me on most days!' The singer is yet to make a comment on the unretouched images on social media.