During a three-day visit to Pakistan, UN Secretary-General Antonio Guterres has once again offered mediation between Pakistan and India on the Kashmir issue provided both sides agree on their involvement.
However, as per the latest development, India has refused any third party involvement on the Kashmir issue.
Guterres had made the offer a day earlier in Islamabad while speaking at a joint press conference with Foreign Minister Shah Mahmood Qureshi. India has rejected the offer on the same day saying that 'there is no scope of third party mediation'.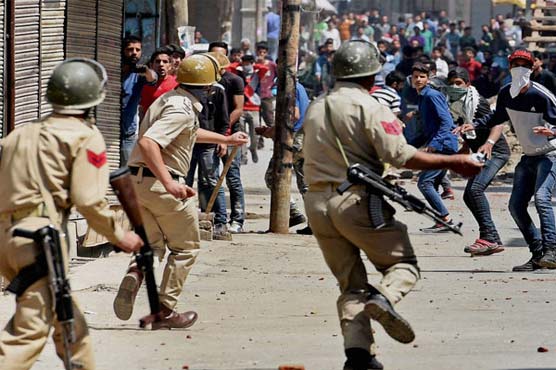 Ministry of External Affairs (MEA) spokesperson Raveesh Kumar has issued the statement saying, "The issue of [Jammu and Kashmir] that needs to be addressed is that of vacation of the territories illegally and forcibly occupied by Pakistan. Further issues, if any, would be discussed bilaterally. There is no role or scope for third party mediation."
According to media reports, Kumar also said that India hopes Gutteres will 'emphasize the imperative for Pakistan to take a credible, sustained and irreversible action to put an end to cross-border terrorism against India'.
While addressing the Kashmir issue in Pakistan, Guterres said that there is a dire need to protect the human rights of the people living in Indian Occupied Jammu and Kashmir (IOJ&K).
Read Also: India Continues To Violate Human Rights
UN Chief's outlook on Kashmir
He also pointed to the United Nations Human Rights Council (UNHCR) report on the situation in the Indian Occupied Kashmir. "I have offered my good offices but this has to be accepted by both sides. Diplomacy and dialogue remain the only tools that guarantee peace and stability with solutions in accordance with the Charter of United Nations and resolutions of the Security Council," he said.
The UN chief started out his tour from Islamabad by meeting with refugees from Afghanistan, Yemen, and Tajikistan. He has also praised Pakistan for hosting refugees from different parts of the world. Guterres said the UN is in favor of Afghan refugees' return to their country with dignity.
He said one of the main purposes of his visit to Pakistan was to highlight the real Pakistan, with all its possibilities and potential. He lauded Pakistan's effort to fight terrorism.