Pakistani umpire Aleem Dar retires after a record 435 men's games, leaving the pitch in little tears. He decided to step down after officiating in a record 435 men's international matches.
Aleem Dar is known as one of the most popular umpires in the cricket world and especially for his perfect decisions.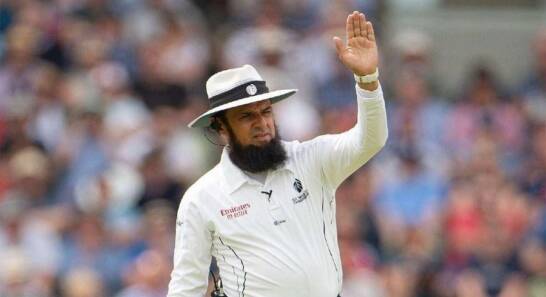 His important decisions have undoubtedly created history for several teams and sabotaged others. Very few occasions took place where Aleem Dar can be seen arguing with international players, otherwise, he has been the calmest person on the pitch.
Umpire Aleem Dar Retires From International Cricket
The 54-year-old Aleem Dar stepped into the world of the umpire in 2002, since then he's been in the limelight for his marvelous decisions and he entirely contributed his life in this area.
Aleem Dar has officiated in a record 144 Tests, 222 one-day internationals, and 69 Twenty20s.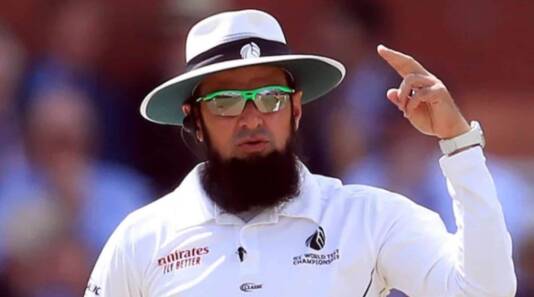 "It has been a long journey, but I have enjoyed every bit of it," Dar said.
"I have had the pleasure and honor of umpiring the world over and what I have achieved is something I did not even dream of when I started in the profession."
Unbreakable Records
There are several notable achievements of Aleem Dar, Dar was the first Pakistani umpire to be part of the elite panel and stood in the finals of the T20 World Cups in 2010 and 2012, while also officiating in five 50-over World Cups and seven T20 World Cups.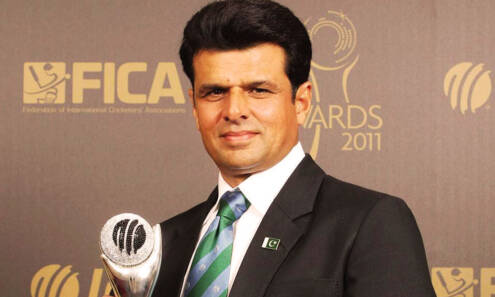 No one could be able to beat his record, as he won the best umpire in the world for three successive years from 2009-11.
Back in 2020, he broke the record for officiating most ODIs as an on-field umpire.
ICC chief executive, Australian Geoff Allardice, lauded Dar's contribution to the game, saying, "Consistently elite performances over such a long period saw him enjoy enormous respect across all involved in international cricket."
What do you think of the story? Tell us in the comments section below.