The night began with a bang, Champions League quarter-finals started with a tragic ending for the Liverpool fans out there.
No one expected such humiliation, Real Madrid secured a strong 1st leg win at home against Jurgen Klopp's side.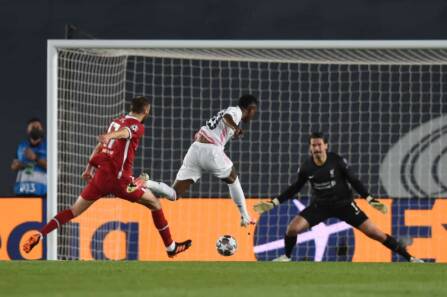 Last night two one of the main fixtures held, apart from Real Madrid vs Liverpool, Manchester City clashed with German club side Borussia Dortmund and their things also didn't work out as per Dortmund's plan.
Disastrous, Late Goal & Much More:
Manchester City and Borussia Dortmund both started in such a competitive mood. Dortmund tried to showcase their aggressive gameplay as they did with others, but couldn't keep the city players back off from their goal line.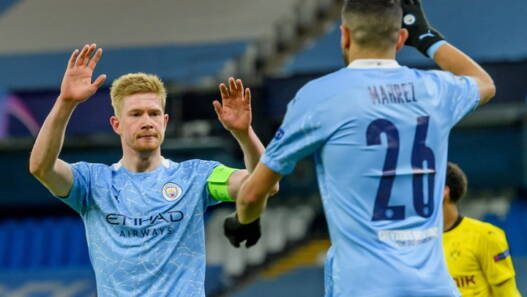 One misjudged pass made by Emre Can that cost Borussia Dortmund a goal, which scored by none other than the Belgium mid-fielder and the captain of the night Kevin De Bryne who recently signed another four years of the contract.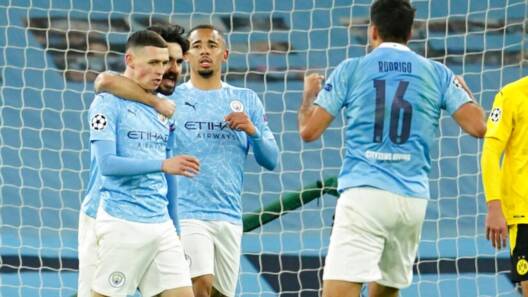 Manchester City overshadowed the visitors, but somehow the visitors got the momentum and skipper Marcus Reus equalized in the ending minutes. But within six minutes, Phil Foden the rising star in the Manchester City squad led his team with a one-touch finish.
Real Madrid's dominancy shown from the beginning, Liverpool's side didn't look like that they were there to play for the quarter-final stage.
Everyone knows, that Liverpool's defensive side shattered with major injuries and couldn't even cope in the premier league table as well.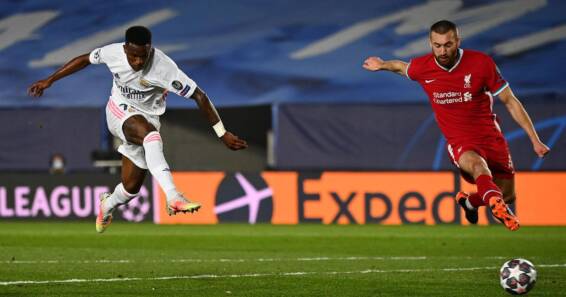 Real Madrid's young player Vinicius Junior broke the deadlock and gave his side an amazing lead.
One mistake was made by the Liverpool player and Asensio took the full leverage of it. Flipped over the Allison and humiliated the defenders.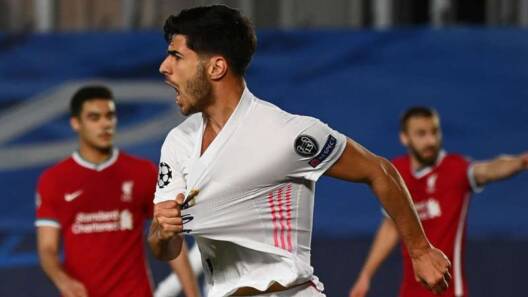 The second half began and in under 11 minutes, Mohammaed Salah gave some hope to his team.
Liverpool struggled to create more chances, but in the 65th minute, Vinicius Junior tripled the lead. Real Madrid standing tall after the first leg encounter and that's what they needed.
Post-Match Quarter-Finals Managerial Talks: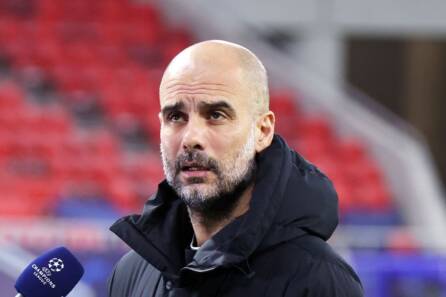 Pep Guardiola who has never passed through the quarter finals stage, said "When you win 26 games in 27 and they are not winning the Bundesliga, the pressure is on our shoulders."
"Everything guaranteed for us. Everybody believed we would win. We had an incredible commitment and desire to go through." "Now we fly there at 2-1 – always they score but we will adjust a few things we could not do today."
"In a calm way, the best way possible, the game we played and see what we can do better."
"We will go there to win the game. I ask the players to win the game. We did it and now we go to Dortmund not to defend.
"We will adjust our pressing, adjust our build-up and play 90 minutes to try and reach the semi-final."
Pep Guardiola doesn't want to miss any opportunity to lift the Champions League trophy.
Klopp & Zidane's View on The Match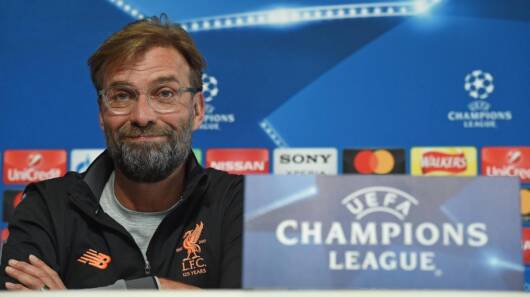 On the other side, Jurgen Klopp talked to the media, , "Liverpool made it too easy for the Real Madrid fan to cross their territory."
He even also discussed the foul not awarded, that was challenged on Sadio Mane, "The situation with Sadio, what the ref did tonight I have to say I don't understand,"
"For me, that's something personal because he dealt with the situation with Sadio, which was a clear foul like he was a diver or whatever.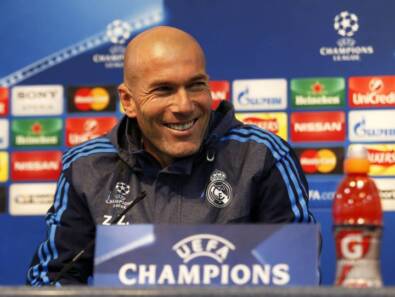 Zinedine Zidane the happy coach of the evening shared his views after post-match conference.
"It's our victory, the victory of Real Madrid," "I think we started the match very well. We surely very good, we prevented them from playing, we were very good defensively especially."
"We know very well that they have very good offensive players, we controlled that well, and we were very good with the ball, on the counterattack.
I think it's a well-deserved victory, even if we had a bit of difficulty at the start of the second half."
Both matches surely grabbed fans' attention and there's no denying both were breathtaking as well. Tonight another two matches will take place, the Bayern Munich battle with Paris Saint-German and Porto vs Chelsea.
It would be exciting to see, which one of them stronghold their position in first leg.
What do you think of the story? Tell us in the comments section below.