Pakistanis have an undeniable passion when it comes to sports, especially cricket. Call us crazy or what, we would wholeheartedly accept that we are crazy for cricket. Our passion and enthusiasm for cricket are stretched way beyond a normal perspective. Our emotions are entangled, we find freedom and a reason to make life worthwhile even when the world is crumbling around us.
UC Browser is one of the leading browsers in Pakistan. It is popular among the masses for fast browsing as well as the adaptable features optimized in its user interface. Recently, we came across its DVC starring the sensational, Mehwish Hayat.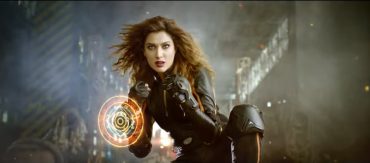 It became the talk of the town, an imminent sensation within days among Pakistanis. And why not? It got personal. It highlights real life experience of how we abhor slow browsing especially while we are watching some engrossing action.
Now, UC Browser is aboard the PSL-bandwagon. It has partnered up with Shahid Afridi, who becomes the brand's official ambassador for the second installment of Pakistan Super League. They have produced a DVC starring Shahid Afridi, which qualifies as a personal approach with our fellow Pakistanis who hold a sheer passion for cricket.
Our very own league, PSL, is simply a treat to us. We Pakistanis, who already have immeasurable support and passion for cricket, who avidly follow every single match of Pakistan cricket team are provided with a token to further tantalize and grace our fondness with cricket.
UC Browser realizes it and their partnership with Shahid Afridi is a manifestation of the same. The advertisement speaks of the same.
So, here are 5 times the PSL UC Browser commercial exuded the passion Pakistanis have for cricket!
1. It stars the national sensation, the supremo that keeps winning our hearts – Shahid Afridi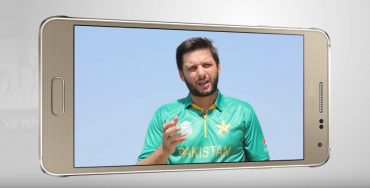 Ask 10 Pakistanis about their favorite sportsman, the majority would answer with Shahid Afridi. Why not? The breathtaking display he has put through every time he walked down the pitch graces our memories and passion for cricket.
At the occasion of Shahid Afridi's retirement from International cricket, UC Browser's campaign is an attempt to commemorate the legend Boom Boom Afridi is and his star-studded career. UC Browser's sole objective is to provide its users a seamless browsing experience, fast downloading, deft and simple navigation in its user interface to scrutinize the buzzing and trending stuff, videos, music, etc. Having Shahid Afridi onboard expands the credibility of UC Browser among users.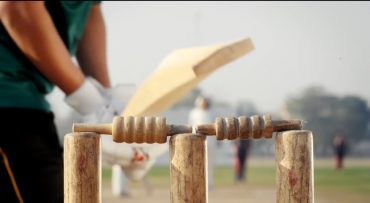 2. It highlights the fondest connection Pakistanis have with cricket
The new UC Browser commercials targets the focal point of our keenest interest these days – cricket. It reminds us the close knitted passion for cricket we all have which blooms when something such as Pakistan Super League is happening. Would you be worried about missing your favorite team's games in PSL? Not after the option to browse seamless highlights in the most uninterrupted way possible – courtesy of UC Browser.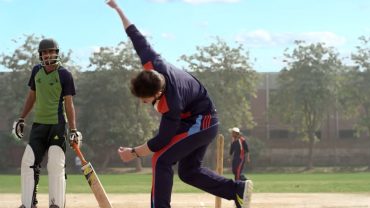 At times like these when PSL is in full-swing, Shahid Afridi in a DVC is riveting and enticing for us.
3. Cricket for all – how it circulates around people from all walks of life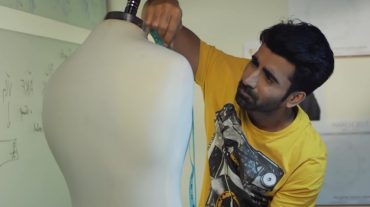 Your religious orientation, status, gender or anything alike disses aside when it comes to cricket. Cricket might be the only thing we Pakistanis certainly unite for. Put a screen showing a cricket match where PSL or Pakistan team is playing and just watch everyone from all walks of life scrambling towards it.
The UC Browser DVC precisely highlights the stories of ordinary people who possess an undeniable love for the game. It depicts the close connection of common people and must definitely enthrall them with the warm notion it exudes.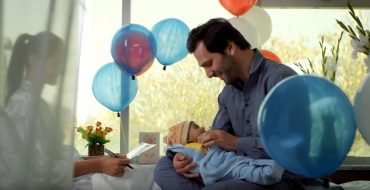 4. Despite all odds surrounding the PSL final in Lahore, cricket is our jocular point and we have not bowed down to anything that could possibly hamper our very own league's final in Lahore
The UC Browser DVC featuring Shahid Afridi is an approach to instigating our passion regardless how tough our battle gets in negating the circumstances prevailing for the uncertainty of PSL final in Lahore. We have suffered a lot in the name of terrorism and we have shown resilience to bounce back, charge with retaliation against the odds and take the pedestal under our command every time.
This DVC focuses on the same. It focuses our passion that moves us, motivates us to show diligence in tumultuous times and the patience we have built throughout this while will not go in vain after it was officially announced that the PSL final would commence in Lahore and Lahore only. Tou chalo, Pakistaniyo, chalo Lahore!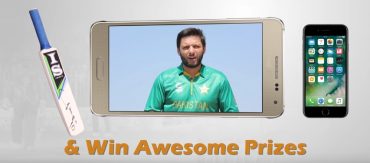 At this moment, this DVC starring Afridi has come off as a surprising token for his fans. He talks about the love he has for the game and the exciting campaign of UC Browser. He announces that the fans have a chance to win iPhone 7 and merchandise officially signed by him through a lucky draw.
5. It recognizes our passion and reminds us that it can't be ignored because fans are partly who make cricket exciting after all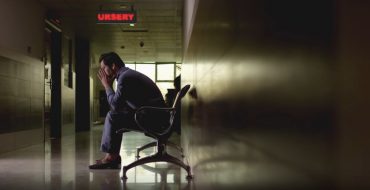 For us, cricket has a strong connection to the cycle of life. It finds us with sheer emotions. It entails moments that redefine our sentiments, our glorified vehemence for the game and what not… One is always put through a test for their nerves by cricket matches, especially the recent games in PSL.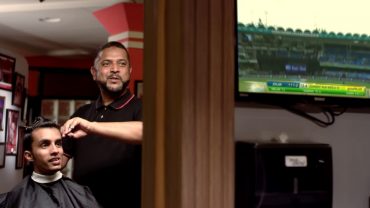 The new UC Browser DVC simply recognizes that reminds us the value of our entailing sentiments with cricket. We can never be silenced, since our passion would ignite always.
Ahead of PSL final, we would like to wish the contenders a great luck in the game. May the best team win!