Each time an international brand launches or endorses in Pakistan, the local audience is hooked by the idea of having something within their borders. What makes the audience bounce off their seats is when the international brand chooses a local public figure to endorse the product. With tonnes of marketing gimmicks backing the idea of using local figures for an international brand, the audience instantly attracts to the product.
Similar is what the Alibaba Group's mobile business division application UCWeb has done.
As a treat for their Pakistani fans, UC Browser released their new, action-packed TVC with one of the gorgeous and extremely talented Pakistani actress, Mehwish Hayat.
Showing blazing speed of the browser and a powerful side of the actress, the ad is directed by the man behind Pakistani film Actor-in-Law and Na Maloon Afraad, Nabeel Qureshi.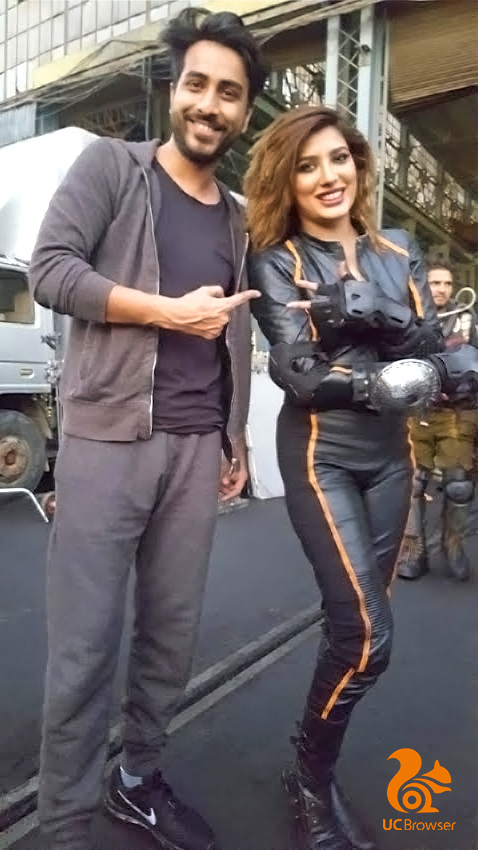 The ad perfectly shows how users today compromise on their streaming experience by using browsers that are not up-to the mark. Starting with an action movie scene, we see Mehwish in a completely new avatar – a superhero with a dangerous task to accomplish. Mobile viewers are engrossed; all attention and nerves are engulfed as the action continues. However, an interruption in your online streaming does not stand chance at all. This is where UC Browser strikes in.
An uber cool female superhero character is unprecedented in Pakistani TV commercials as well as the silver screen.  However, UCWeb alongside Mehwish Hayat have made this a reality. Dressed in a magnificent attire, throwing punches and kicks at the villains and definitely gaining all the attention when she starts talking about UC Browser, the ad is a treat to watch.
In this creative and unique way, two important features of UC Browser, fast video buffering and downloading are highlighted.
Don't believe me? Take a look at the ad yourself:
Catering to the local users' need, UC Browser provides solutions to the problems an internet user faces such as slow video buffering and downloading. Equipped with the signature cloud computing technology and U3 Kernel, UC Browser is able to offer users a faster and more convenient web surfing experience. Kenny Ye, GM, Overseas Business, Alibaba Mobile Business Group, said, "In Pakistan, online video watching and downloading are two of the main activities of our user. However, with the relatively slow internet speed, the video experience is always interrupted. We want to change this situation with technology and localization strategy, offering seamless browsing, swift downloading, quick and easy navigation to the most popular local news, videos, music, etc."