Subsequent to rigorous measures administered by PM Imran Khan's team on the issue of automated tax assessment, we were finally bestowed with a viable initiative. The local government directed the State Bank of Pakistan (SBP) to initiate 'Roshan Digital Account' for overseas Pakistanis. However, an overseas customer just clarified the incompetence of United Bank Limited (UBL)'s staff, and system and it turns out UBL is more of a circus than a bank.
'Roshan Digital Account' is a major initiative of the SBP, in collaboration with commercial banks operating in Pakistan. These accounts provide innovative banking solutions for millions of Non-Resident Pakistanis (NRPs) seeking to undertake banking, payment, and investment activities in Pakistan.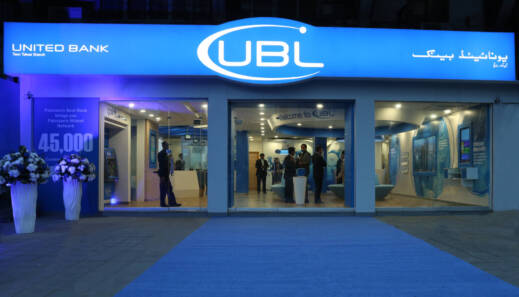 In order to join, the residents have to visit the branch to open the foreign currency 'Roshan Digital Account' along with their latest wealth statement filed with the Federal Board of Revenue (FBR) or a signed affidavit stating the value of their assets held abroad as declared in their latest wealth statement filed with FBR.
Earlier this morning, PM took it to Twitter to thank overseas Pakistanis for sending funds through 'Roshan Digital Accounts.' Apparently, the accounts created on it by the State Bank Of Pakistan crossed $200 million yesterday. More so, the pace seems to be increasing.
"First $100 mn came in 76 days & the next $100 mn came in only 28 days," he wrote.
Incompetency of UBL!
UBL is one of the oldest banks in Pakistan. However, it turns out that this bank has the worst customer support, inadequate security, and faulty systems. Once in a while, people share their stories of being victims of poor customer service. This time, it is to a whole new level, yet nothing new.
Under PM's tweet, a tweep shared how he applied for the 'Roshan Digital Account' around 1st November, and applied all relevant documents. In addition to this, during the application process, he also got to choose a branch convenient to him. The one he chose turned out to be limited to conventional banking.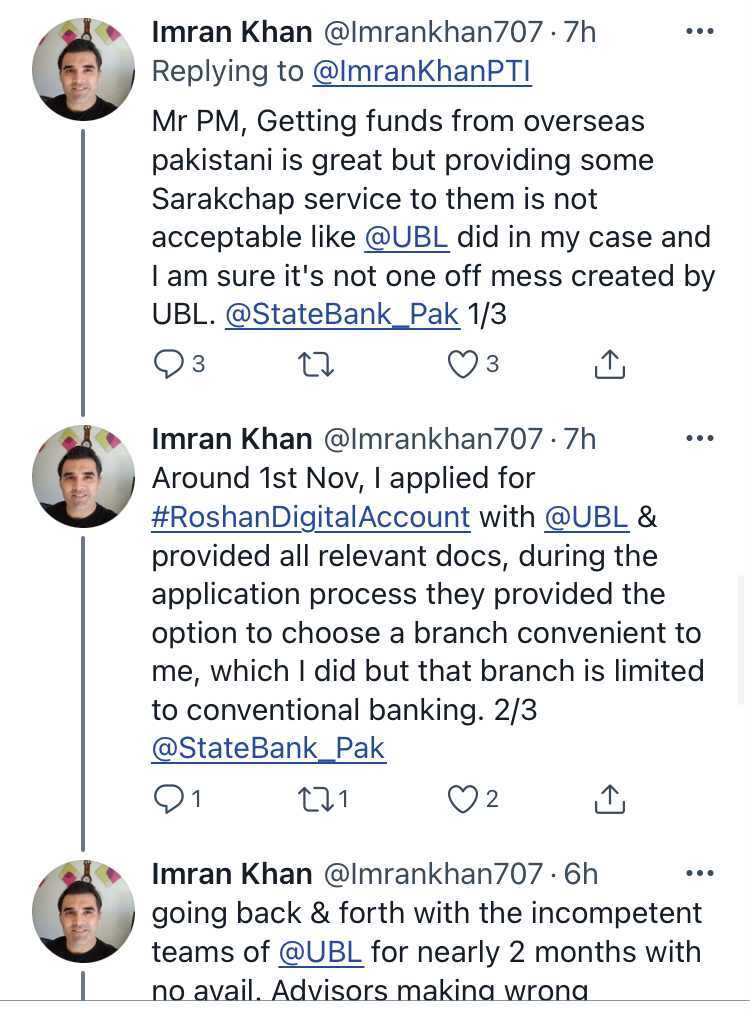 For about two months, he says he has been going back and forth with the "incompetent teams" of UBL. However, it has been of no use. He reveals how advisors make empty promises, and how managers take no action. More so, they do not even bother to call back despite promising. As if that was not enough, the complaints teams also ignore his quibble.
In the end, the disappointed tweep states how he still has expectations from the PM. "But not sure about the rotten system of Pakistan or your team who either are incapable or lazy, maybe both," he wrote.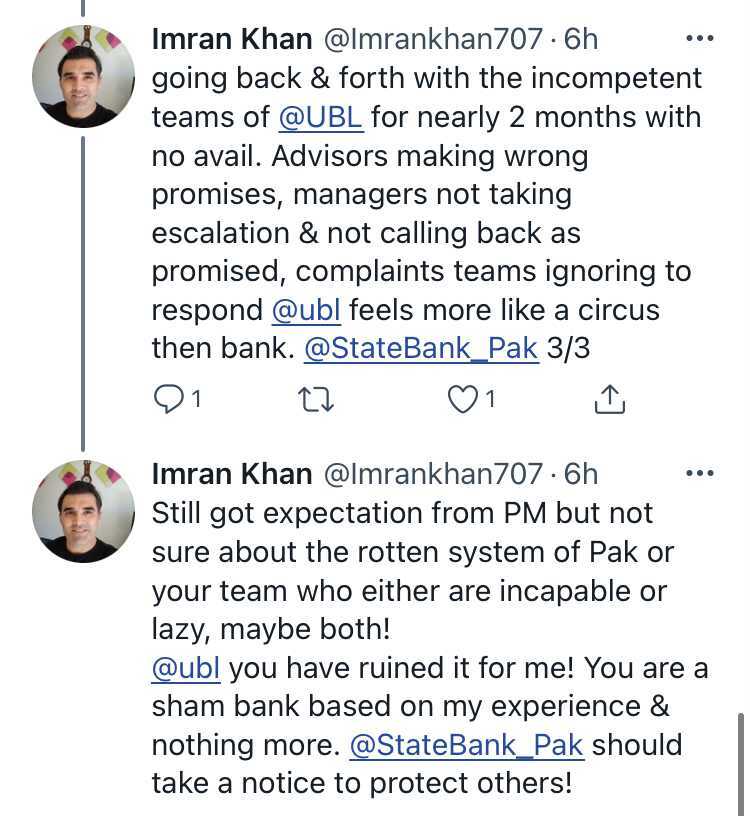 As it appears, UBL has proven to be nothing but a sham bank according to his experience. Sadly, banking in Pakistan never flourished as it should have been. To encapsulate, it is an era of the digital world, UBL continues to be the most conservative bank.
Earlier, one of the leading banks in Pakistan refused a potential customer from opening his account just because his profession seemed to be 'un-Islamic' to them.
What do you think of this story? Let us know in the comments section below.