Yesterday on Election Day, the voter turnout was huge. More people used their constitutional right to vote and it was heartwarming to see people take this responsibility seriously.
There were several reasons for this. One of them was a campaign by the popular ride-hailing company, Uber.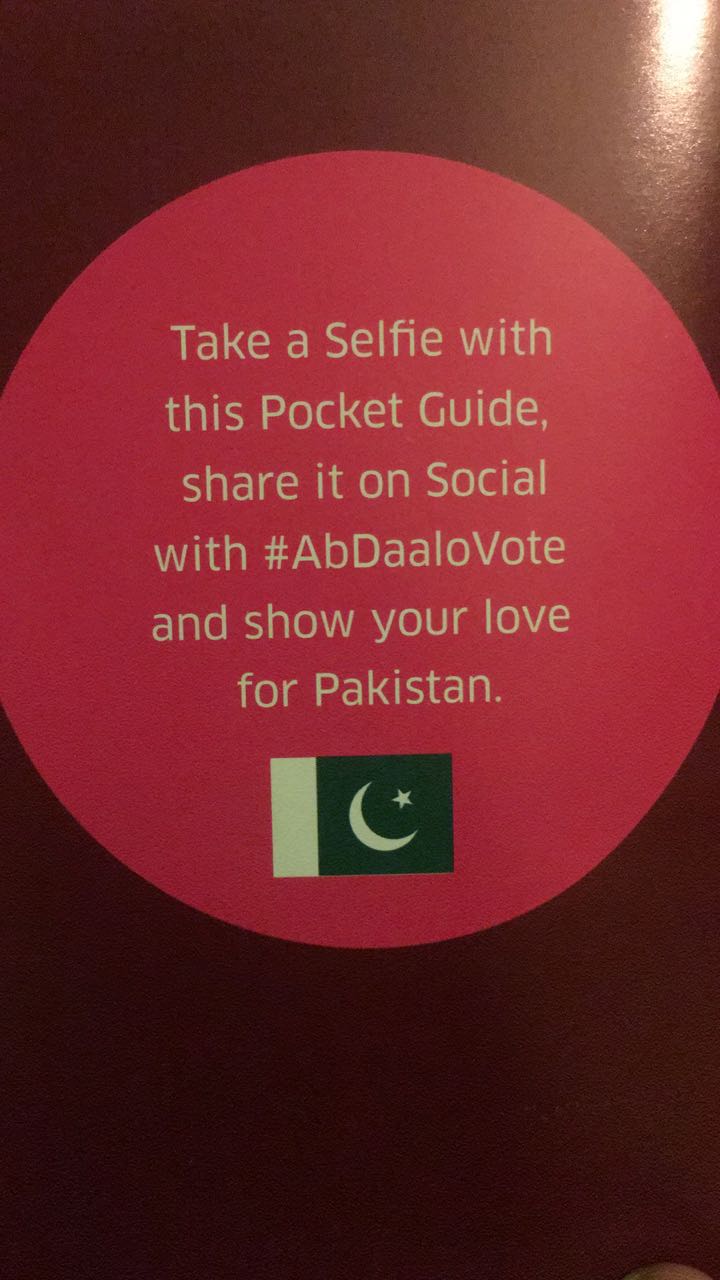 https://www.facebook.com/uberpk/photos/a.1096601597070394.1073741829.1066129390117615/1931958326868046
Using the slogan #AbDaaloVote, the campaign encouraged people living all over Pakistan to go out and vote. They provided people with all the information needed to vote, which included the voting procedure, how to stamp the paper, how to fold the paper, etc.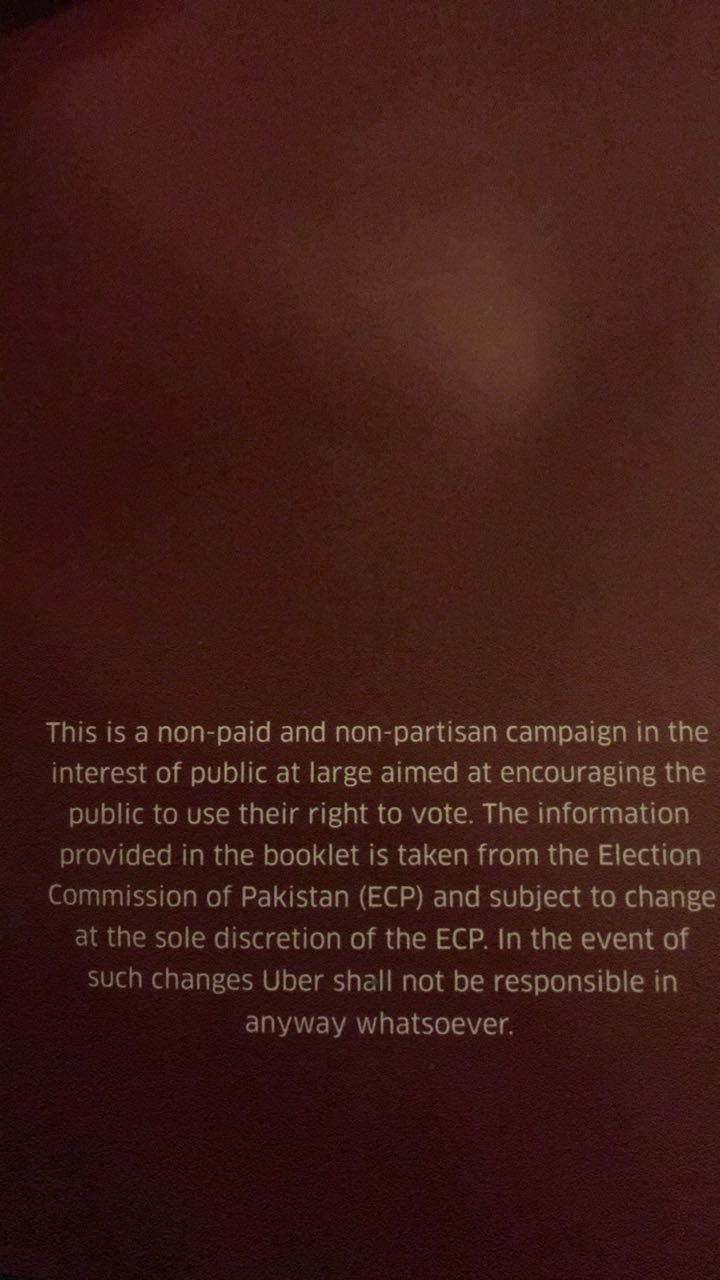 This information was available in the form of guidebooks, which were placed inside Uber vehicles. So if anyone booked am Uber on election day, they would be ready to cast their vote. There was also a promo code offering discounted rides to the polling station.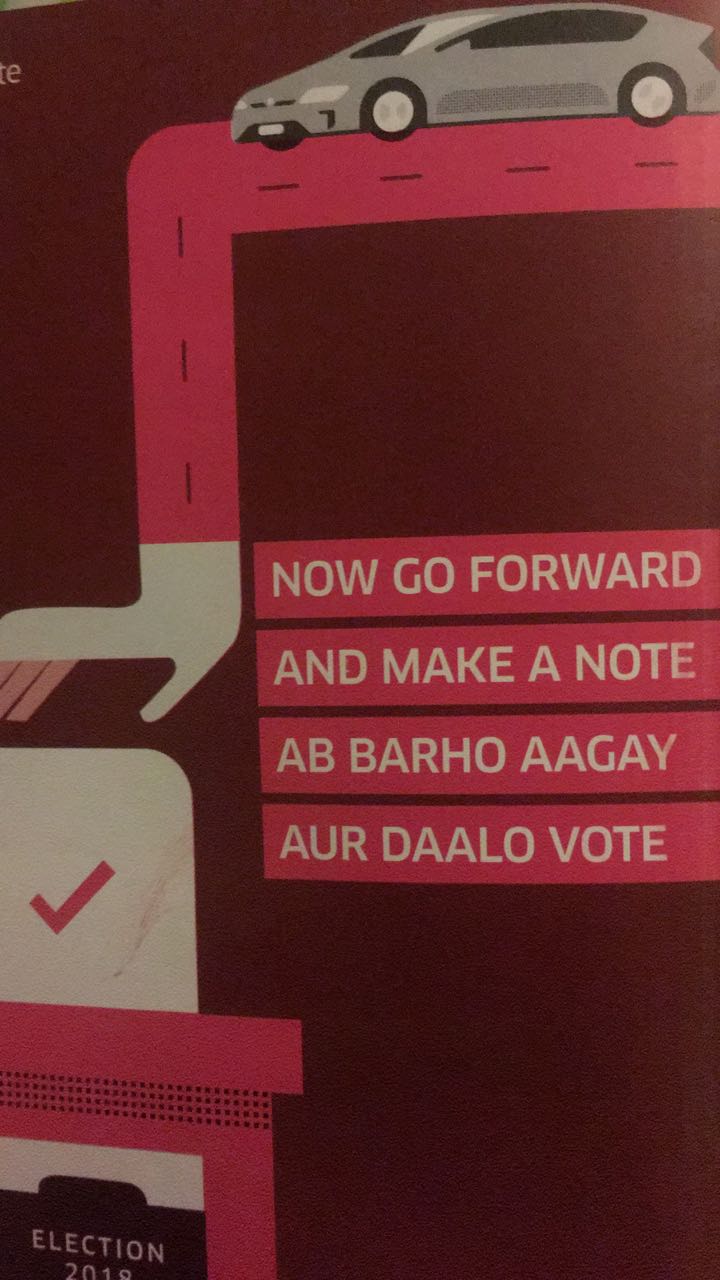 We get the chance to vote only once every 5 years and every single vote is critical in determining the future of Pakistan. Thank you, Uber, for motivating us to take care of our nation.