Harassment is becoming a major issue in Pakistan. Cat-calling or verbally abusing women is one of the most propelling and emerging social issues in Pakistan. Another case where an Uber driver harassed is now viral on social media as two sisters try to book a ride home from work in Karachi.
Uber is one of the most widely used and popular commute providing applications in Pakistan.
However, a horrid accident took place as both these girls faced absurd and inappropriate messages from their rider who kept on persisting and harassing them to a point that they felt it was best to cancel the ride.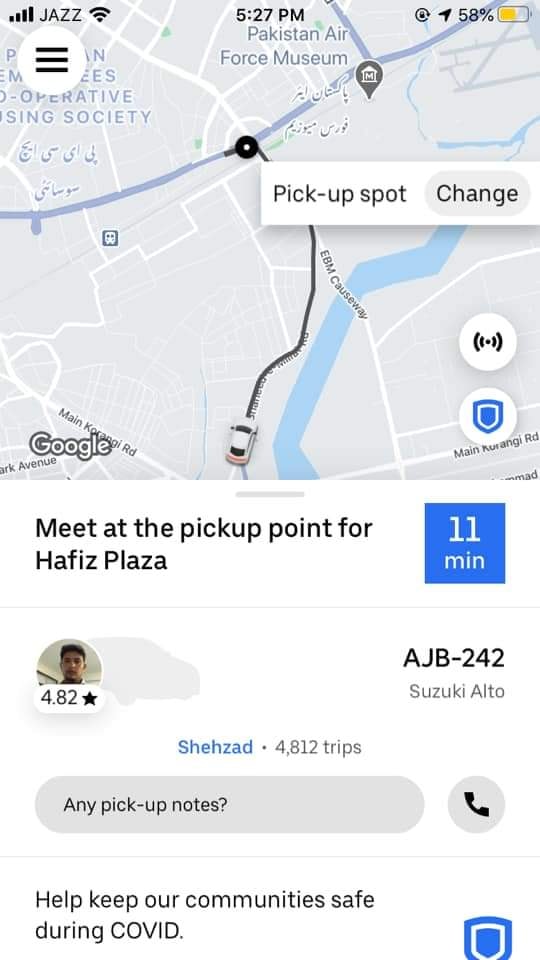 Two girls, who are also sisters, have shared the name of the man and his crude remarks on a Facebook post.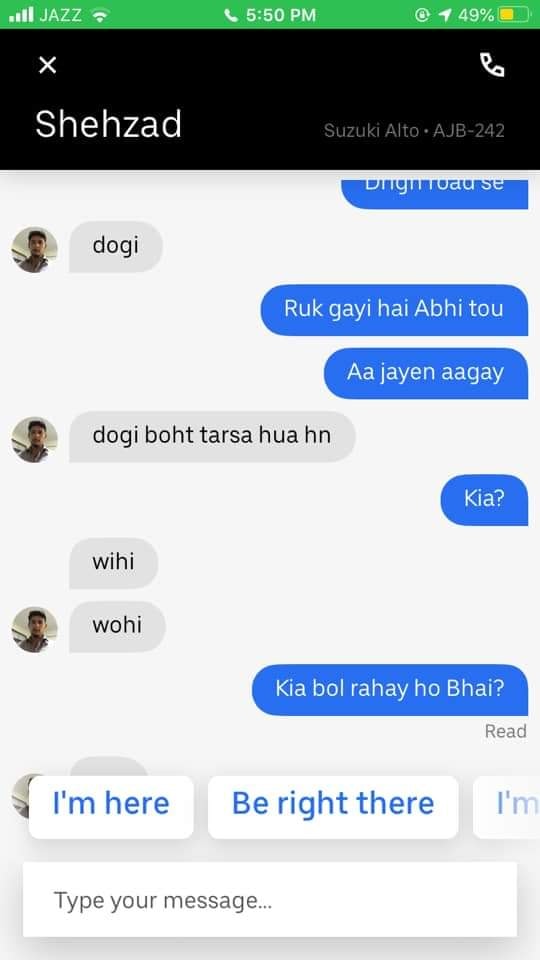 Despite, giving this man the benefit of doubt, he was adamant and persistent.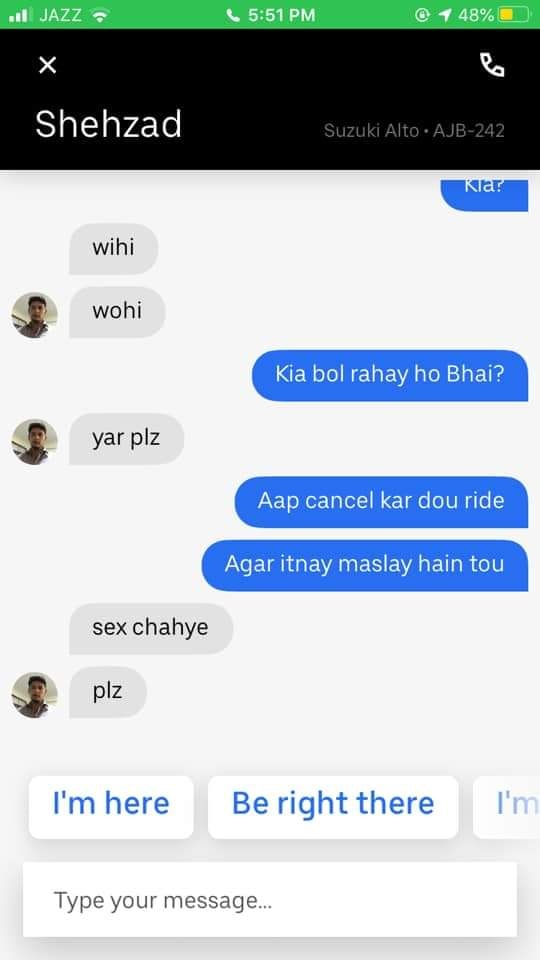 Uber makes matters worse in Karachi after driver harassed locals!
Taking to social media, the girl mentions how no apology or any step has been taken by Uber after being harassed by the driver yet in Karachi. Instead, both the sisters were asked to repeat the words for confirmation.
This is completely inappropriate behavior and people are not at all amused with Uber for having such poor customer service.

As a matter of fact, some people are suggesting that the harasser must be publicly shamed.

In addition, some are also suggesting, Uber to take action immediately and boycotted.

All in all, we hope that Uber looks into the matter, and suspends such people who are not only abusive, but can also be hazardous to their customers.
In fact, this isn't the first time Uber is being called out for poor management of staff. This year on Bakra Eid, one of its drivers managed to steal 100-kg qurbani meat.
Sadly, this isn't also the first time that harassment is being witnessed on the streets of Pakistan. Just a while back, a girl made a video where she was harassed by a car driver in broad daylight.
What do you think of the story? Tell us in the comments section below.