Instagram is a great place, you get to know a lot about someone's life, what they eat, what they wear who are they dating, where did they go on a vacation. It's almost everything right there. But the most interesting thing about instagram is the comments section of a girl's insta.
Comments on a girl's insta can be divided in different categories.
1. The fake compliments
You'll usually see girls commenting on each other's insta like
"You're perfection"
"Bang me"
"Woman Crush Everyday!!!"
"You're goals"

Girls, seriously? Bang me? With that tongue emoji? I mean WWE looks more real in front of these comments. If these comments are real, unicorns are real and so is Mia Khalifa.
Aam bandi na hogayi Deepika hogayi.
2. The Genuine Compliments

"Mashallah cute"
"Achi lag rahi ho"
"Patli hogayi ho"
"Nice towel in the background"
"Wow clean mirror"

Yes it's not like there are always fake comments. People aren't that mean.
BUT CLEAN MIRRORS ARE IMPORTANT
3. The Eyeliner Compliments
"You slayed my heart with that eyeliner, girl"
"That liner tho"
"Liner on point!"
Even if she looks like a panda, which she does 57.4% of the time, other girls will give her self-esteem a boost by such comments.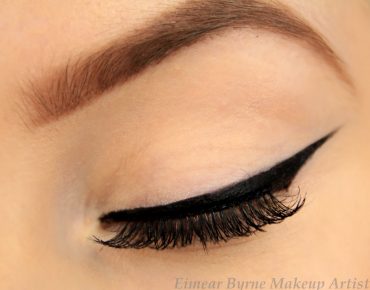 4. SNAPCHAT?
Usually by guys who really really like that girl and wanna know her more. The just see a selfie with a caption and boom:

"HEY WHATS UR SNAPCHAT"
I mean, chill, fam.

5. LOVE YOUR OUTFIT
There will always be one girl you will see who comments on everyone's pictures appreciating her outfit. EVERY SINGLE TIME.

6. Moms and aunties
"My lovely daughter"
"Princess with frnds"
"MASHALLAH my daughter little red riding hood"
Genuinely awkward comments. Believe me.
7. Maila, paindu and pindi boy brigade
"Can i fall in ur deep eyes"
"Add me on whatsapp dear"
"Prvt ao ap sa bat krni ha"
These type of comments are pretty common. Well, our paindu and mailay brothers can comment whatever they want, they pay for internet. For this poondi.
8. Moral Brigade
"Wear dupatta"
"Astaghfar do you fear Allah"
Whenever a girl uploads a picture in a western dress. There is always this someone.
 9. DELETE THIS
You'll always find one friend asking the girl to delete this because she looks ugly in that picture. OH FOR GOD'S SAKE GIRL WE'RE NOT EVEN LOOKING AT YOU.
10. Always begging for credits
"Hehe photo credit?"

"Hehe suggestion credit?"

"Hehe asma from hospital send credit?"

Man, they beg for credits like they're gonna get a Pulitzer award for taking their friend's picture.
So these are the types of comments you will ALWAYS find on a girl's Instagram if you ever stalk her.
Lol. "If you ever stop stalking her".