A 66-year-old Pakistani American, identified as Mohammed Anwar, lost his life on Tuesday. Why? Because two teenage girls reportedly assaulted him with a taser as they tried to snatch his car, police said.
An investigation is reportedly currently underway after a botched carjacking ended in a crash near Nationals Park. As per the sources, the teens dragged the man and killed him in the 1200 block of Van Street, SE. In addition to this, the police say he was pronounced dead at a local hospital.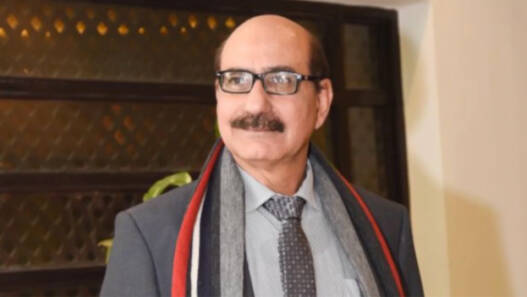 The accused are a 13-year-old from Southeast Washington and a 15-year-old from Fort Washington, Maryland. DC Police charged both with a felony, murder, and armed carjacking.
However, the police did not release the names of the accused. They were below the legal adulthood age of 18. Be as it may, the police said they had admitted their involvement in the carjacking.
Anwar, an UberEats driver from Springfield, Virginia, was buried in a Muslim graveyard on Thursday, two days after the crime. Moreover, he leaves behind a wife, three adult children, and four grandchildren.
"The family is devastated by this senseless crime. Mohammad Anwar was a father, a grandfather, a husband, a brother, and uncle beloved by many here in the United States and in Pakistan, his birth country," Anwar's family said in a statement.
As per the members of the Pakistani community in the greater Washington area, Anwar was a hardworking immigrant. He came to the US in 2014 and worked tirelessly to build a better life for himself and his family.
DC police announce the arrest of the teen girls
Meanwhile, the community has set up a GoFundMe page to assist Anwar's family with its loss of income. On Wednesday, the two teenage defendants appeared in a Washington court. The prosecution shared a witness video of the alleged carjacking.
In addition to this, the prosecutors said that Anwar encountered the girls in Southeast Washington as they were trying to steal his Honda Accord. They said Anwar became wedged between a car door and the driver's seat as the two teenagers, who were inside the car, set the gear into drive.
Reportedly, the car sped down Van Street South East. As Anwar hanged from the car and hit a lamppost, the door swung back and hit him. Later, he died at a local hospital.
Just last week, Hussain Chaudhry, 18, died in his mother's arms after being stabbed outside his home over a designer jacket in England.
Story Courtesy: Fox News
Read More: Top 10 Unsafe Countries In The World
What do you think of this story? Let us know in the comments section below.