Gone are the days when our morning shows were something to look forward to. In the name of entertainment, they now only keep stooping to lower standards. Ask all your guests to sing and dance for the audience, because that is exactly what we want to start our early mornings with, right?
Pakistani morning shows have undoubtedly been becoming more bizarre and cringe-worthy over the past few years. Grasping for ratings, renowned TV host Juggan Kazim aired some controversial content this time around, garnering backlash from the public.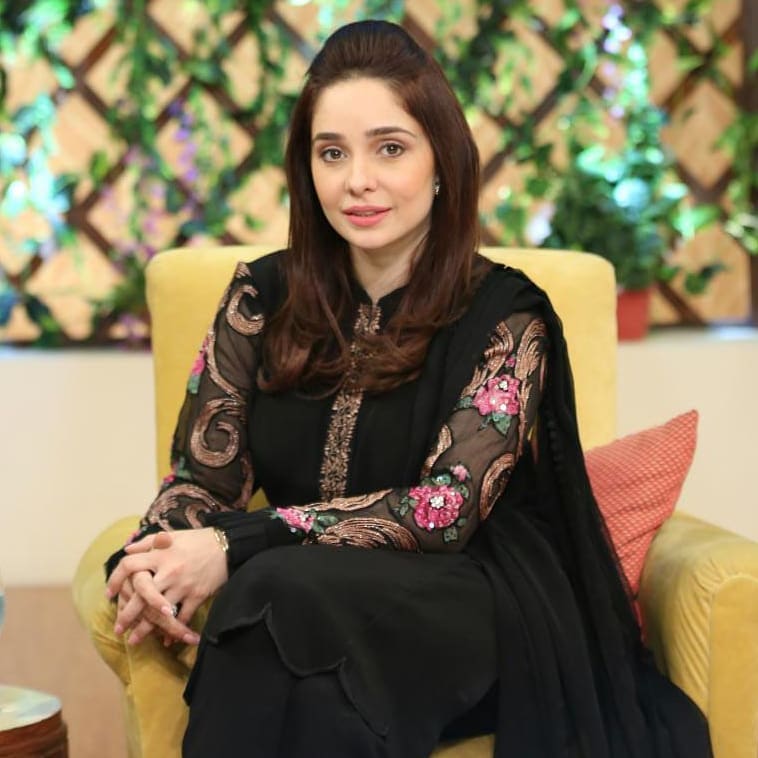 A morning show hosted by Juggan Kazim has become the talk of the town for making couples play absurd games. The public is outraged after seeing a video clip of the morning show. The now-viral clip features several couples competing to eat the apples that were hung in the air. In the background, Ali Zafar's Mela Loot Lia played.
The audience deems it 'inappropriate' and 'indecent', and lambasts the morning show host and producers for airing such a cringe-worthy segment.
Check it out
Nowadays, in the rat race of rating, morning shows are willing to do anything. Like previous times, these shows are very much capable of delivering quality work. However, the rating game bounds them to only stoop to lower standards. But are ratings everything?
Television was once meant to show content that entertained but simultaneously elevated the intellect. Now, it merely deteriorates the intellect even more. Morning shows lack creative content.
Social media users call for the boycott of Juggun Kazim's morning show as they express outrage over the segment.
Twittersphere calls for a 'boycott'
Pakistani morning shows are veritably the bawdiest representation of Pakistani society, slowly rotting away the cerebral capacities of the audience. There is nothing creative about the shows that are being aired on our TV channels for two hours (or more) every morning.
It is quite strange, in fact, that these shows have so far been allowed to run rampant for nearly two decades now. Many of our morning show's hosts have faced trouble for showing inappropriate content on their shows, may it be Nadia Khan, Shaista Lodhi, or Maya Khan.
A few years back, Sahir Lodhi on his morning show, Aap ka Sahir performed inappropriate dance moves with a young female contestant that was not appreciated by the viewers. Upon receiving a number of complaints, PEMRA issued a notice against the channel and finalized a penalty of Rs10 lac.
In fact, even the Ramadan transmissions garnered a lot of criticism this year. Aamir Liaquat not only fell flat on his face but was also seen shamelessly humming Laila O Laila on the sets of his Ramadan transmission.
What do you think of this story? Let us know in the comments section below.