Dubai, the shimmering gem of the Middle East, is well-known for its many cuisine options in addition to its stunning skyline. This dynamic city is famous for the true taste of Turkey, among its many culinary pleasures. Here's a guide to the top 4 Turkish restaurants in Dubai. It is a must-visit if you're a foodie and ready to discover the depths of Turkish cuisine.
Bosphorus: A Culinary Odyssey Across Turkey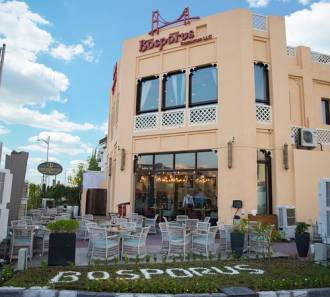 Imagine stepping into the Bosphorus and feeling an instant transport to the bustling streets of Istanbul. This gem in the heart of Dubai doesn't just serve food; it crafts a culinary journey. The ambiance, adorned with traditional Turkish décor, sets the stage for an immersive experience. The menu, a treasure trove of kebabs, mezes, and irresistible baklava promises a taste of Turkey's rich culinary heritage. Bosphorus prides itself on using authentic ingredients sourced directly from Turkey, ensuring that every bite is a genuine Turkish delight.
Ruya Dubai: Tradition with a Modern Twist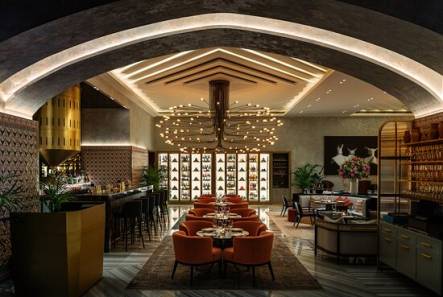 Ruya Dubai is where tradition meets modernity. The chefs here take classic Turkish dishes and infuse them with contemporary flair, creating a unique culinary identity. From succulent lamb shawarma to Turkish delight ice cream, each dish is a harmonious blend of familiar flavors with a modern twist. The stylish ambiance and stunning views of the Dubai Marina add an extra layer of charm to this restaurant, making it a must-visit for those seeking a fusion of tradition and innovation.
Zou Zou Restaurant: Jumeirah's Hidden Turkish Gem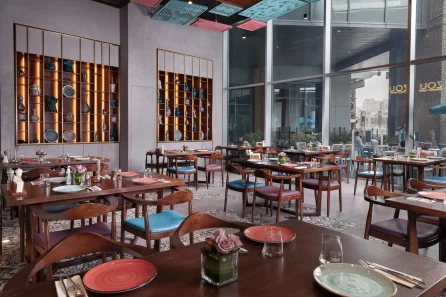 In the vibrant Jumeirah neighborhood, It's a favorite among both locals and visitors because of the welcoming atmosphere and familiar environment. Zou Zou's menu showcases a variety of Turkish delights, with a focus on fresh, locally sourced ingredients. From savory koftas to mouthwatering seafood dishes, each plate tells a story of culinary craftsmanship. Zou Zou's commitment to preserving Turkish culinary traditions while embracing a modern approach ensures a dining experience that is both timeless and contemporary.
Also Read: Most Luxury Restaurants In Dubai
Kaftan Turkish Cuisine: A Feast for the Senses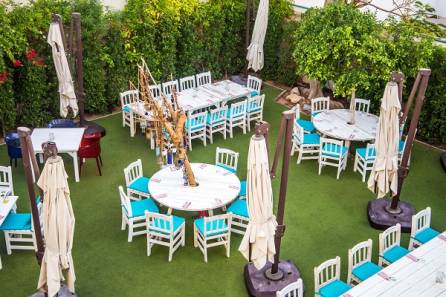 With its robust flavors and aromatic spices, Kaftan Turkish Cuisine is a gastronomic haven that is known by its location in the center of Dubai's busy commercial zone. With its carefully chosen menu of traditional Turkish dishes, Kaftan elevates each meal to a masterpiece both in terms of presentation and flavor. Enjoying a kebab or reveling in the richness of Turkish sweets, Kaftan's cuisine celebrates Turkey's rich culinary history with each and every taste. It's the perfect place for both small dinners and big parties because of its wide menu, which suits a variety of tastes.
In conclusion, these Turkish treats add a distinctive flavor of Turkey right in the heart of Dubai, enriching the city's culinary tapestry. So, if you're ready to go on a gourmet journey, these top 4 eateries in Dubai are your pass to enjoying the real flavors of Istanbul. Give in to the allure of Turkish food and allow your taste buds to go on a delicious culinary adventure.