The mega event of the European football league comes at the stage, where only eight teams are left to compete for the semi-final round.
UEFA Champions League round of 16 ended with some shocking exits, like this year there will be no Messi or Ronaldo chants because both players were knocked out in their second leg fixtures.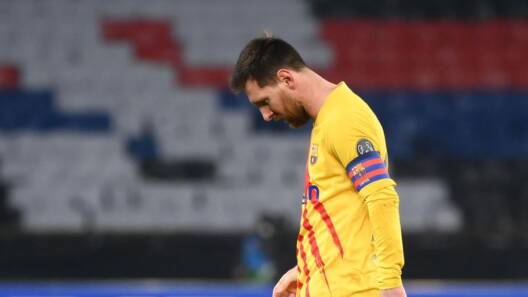 Barcelona already faced marginal defeat in the first leg against Paris Saint-German and Juventus lost against Porto FC where Ronaldo's error cost his team another year's Champions League title.
Real Madrid and Manchester City both secured their quarter-final position comfortably. Where Pep Guardiola's side took the early lead against the German club and Madrid shined at the home game when Karim Benzema joined the second leg and scored to give his team lead.
But the most important fixture held yesterday night at Stanford Bridge, where Chelsea faced the top of the La Liga Athletico Madrid, and no one expected such dominancy by the English side.
English Dominance Stunned Spanish Side Again: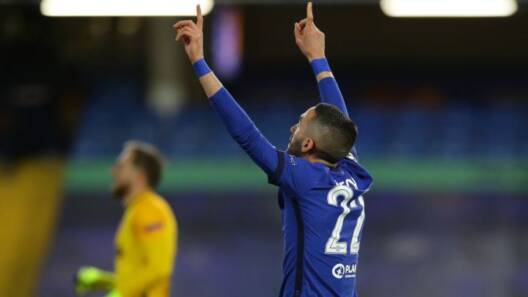 Everyone's eyes were on this particular match because Bayern already through the quarter-finals on their away goals. Athletico Madrid the top team in their Spanish league, but couldn't perform against Chelsea.
Since the beginning of the match, Chelsea overpowered Diego's side and not allowing their strikers to enter their territory.
It looked like, Athletico Madrid strategized only to attack that doesn't work every time and it's the third time Diego came this far and knocked out brutally.
In the 34th minute, Hakim ZIyech scored a beautiful right-foot finish to give his team a lead with a 2 goals aggregate.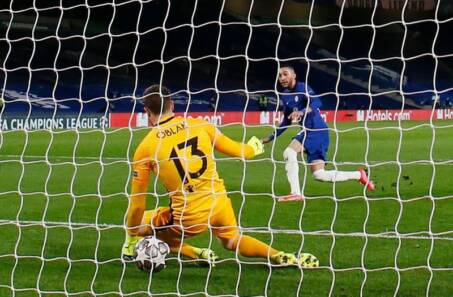 Throughout the match, Chelsea kept the ball possession with 58 percent of it and lead the Spanish side to dive into the frustration.
Chelsea got a double lead when Emerson scored an outstanding goal during ending minutes of extra time and Chelsea won the match with a 3-0 aggregate.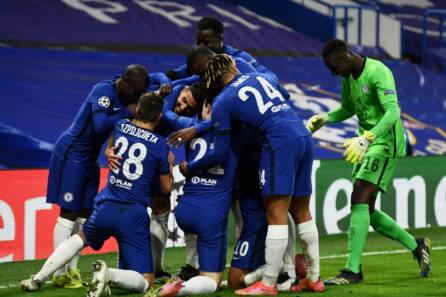 There's no doubt, Thomas Tuchel had changed Chelsea's game, more importantly, he transformed the blues inside out and set the longest unbeaten record with 13 straight wins nine winning matches, and four draws.
If he would have joined earlier this club, no one can deny that Chelsea could have reached the top of the Premier League Table.
No shame in admitting, that Thomas managed to start as the best managerial career in Chelsea's history as he let his side enter into the cruise of the Champions League quarter-final race along with other competitors.
Nobody wants to play against us: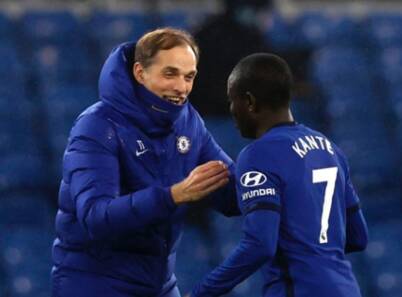 After the match, Chelsea's manager Thomas Tuchel said, "nobody wants to play against us" as they head towards the quarter-finals.
To clear his statement, he said "The guys play with a special bond, and results like this give you a certain edge and glue to achieve special things. You can only do it with a special atmosphere.
"I'm pretty sure nobody wants to play against us in the last eight. It will be a big step but there's no need for us to be afraid."
Diego Admitted: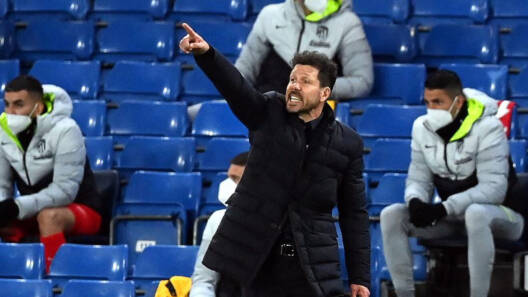 Talking to the media, Athletico Madrid's manager Diego Simeone said, "No, we are not looking for excuses," he declared. "We were beaten by a better team, "We tried to go and press them, but they were able to get out of it, and we could not keep up with them."
More Diego expressed about the match, "The first game was even and today they were superior. We tried to pressure them high and make it difficult for them to get out, but they went ahead again."
"They were better. When the rival is better, you have to congratulate and reset yourself to think about La Liga again."
So, what's the next stop for the blues? Thomas and his boys will face Sheffield United on Sunday for the FA Cup quarter-final. Then have to wait for the UEFA Champions League quarter-final draws to see which team they will face.
What do you think of the story? Tell us in the comments section below.