Before I begin, let me tell you that it is absolutely okay to try something different in life…
Growing up, we've always heard that we should always be open to trying different things. Ever thought of challenging yourself or maybe taking a risk?  Does that make you want to keep trying out different things?
If you think about it, if you are not happy in an area of your life or you feel stuck in a rut or want something to be better, then the only way you can make that change is by trying something new and you just need a new way of thinking!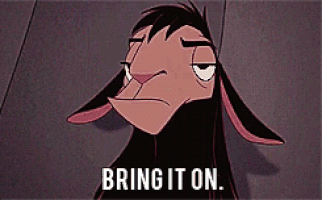 But then there are times when you want to try ulti seedhi cheezen and just have fun? Because that actually helps you enjoy life, even more! I guess we've all been there and done that. In fact, it happens, a little too often. Isn't it?
Well, a recent hashtag on Twitter #TryKaroKuchDifferent has caught everyone's attention! And our youth started participating in it like anything. You gotta check it out! Want to know the best part? Some of them got really creative and witty with their tweets!
And our very famous TV star, Yasir Hussain, also participated in this trend by posting a video on his Insta account!
And this super girl who's a fashion blogger and a medical student (and so much more), Tehleel Ghulali Khan, also shared her story of trying something different and how she overcame her fears <3
Famous RJ on FM 91, Khalid Malik was also part of this trend! We loved how he decided to host his show in Urdu instead of doing it in English!
And, the following audio clip is of Khalid Malik making an effort to do something different from the routine
Check it out!
In his show, Khalid asked the listeners and kept emphasizing to share their experiences of how they should try to break the monotony of their lives. Yeah, we know how tiring and boring it gets!
And there were a bunch of others who went crazy with this trend! Let's begin, shall we?
If only we knew how important it is to promote our national language before anything else. Well done! @KM_MorningJam #TryKaroKuchDifferent

— Faizan Shahzad (@fshahzad99) November 7, 2018
Now, this guy's going places! Awesome!
Meine apne school me bullying ko roka. #TryKaroKuchDifferent

— Syed Qasim Ali (@i_am_qasimali) November 5, 2018
Haha! People still have high hopes. Real high! 😛
Coke studio se ek baar phir se umeed laga kar dekhte hain ❤
#TryKaroKuchDifferent

— Javeria. (@KhJia) November 5, 2018
LOLOLOLOL!
Ptcl net is working like Zong 4G! #TryKaroKuchDifferent

— basma (@basma48620461) November 5, 2018
Masha'Allah, bhae, Masha'Allah!
Poora semester university nahi gaya phir bhi 2.8 GPA le aaya. #TryKaroKuchDifferent

— Faizan Shahzad (@fshahzad99) November 5, 2018
Bas? Itni jaldi?
Bohat kaam aney wala hai, bhag jata hun #TryKaroKuchDifferent

— Hassan Moiz (@HassanMoiz99) November 5, 2018
This girl here is SAVAGE!!
Khaanay ki tasweer upload kiye baghair khaana kha k dekhen. Tastes exactly the same.
#TryKaroKuchDifferent

— Javeria. (@KhJia) November 5, 2018
Not a bad idea, larki!
Kabhi noodles ko actual me sirf 2 minutes me pakka k dekho!
#TryKaroKuchDifferent

— Javeria. (@KhJia) November 5, 2018
Ye hui na baat!
Aj mene politicians ko criticize karne k bajaye khud me tabdeeli laane ki koshish ki #TryKaroKuchDifferent

— Sidra Afzal (@SidraAf76151758) November 6, 2018
We love how innovative they are! Also,  are you willing to try out something different? Let us know in the comments below!