Imran Khan during his meeting with the President of the United States Donald Trump on Monday the 22nd July at the White House extended an invitation to visit Pakistan. This summit-level engagement of the two premiers was a success as Imran Khan after returning and addressing the federal cabinet on Thursday said that Pakistan was able to participate in the talks with Washington on equal grounds.
The Foreign Office on Tuesday broke the unusual news of President Trump accepting the Prime Minister's invitation. Imran Khan himself also declared the same at the cabinet expressing satisfaction at the successful summit. It was indeed, considering the pleasant conversations that came forth where Trump even gave preference to Pakistani reporters saying, "Are you from Pakistan? Good, I want a couple of Pakistani reporters. I like them much better than our reporters." 
But the winning highlight of this summit was definitely Trump's willingness to help resolve the years-long occupied Kashmir dispute considering it is against the US policy which stresses on resolving it bilaterally. Imran himself gave the green light over Kashmir issue saying it was highlighted to its fullest also mentioning that the relations between the two countries will be on great terms in the near future.
The delegation-level talks between Imran and Trump were met with positive regards from the people of Pakistan as our relations with America have been rocky, also making Imran's visit the first-ever by a Pakistan's premier since 2015. Not to mention, the pictures released of the two leaders were instantly converted into hilarious memes and was the latest entertainment for the folks.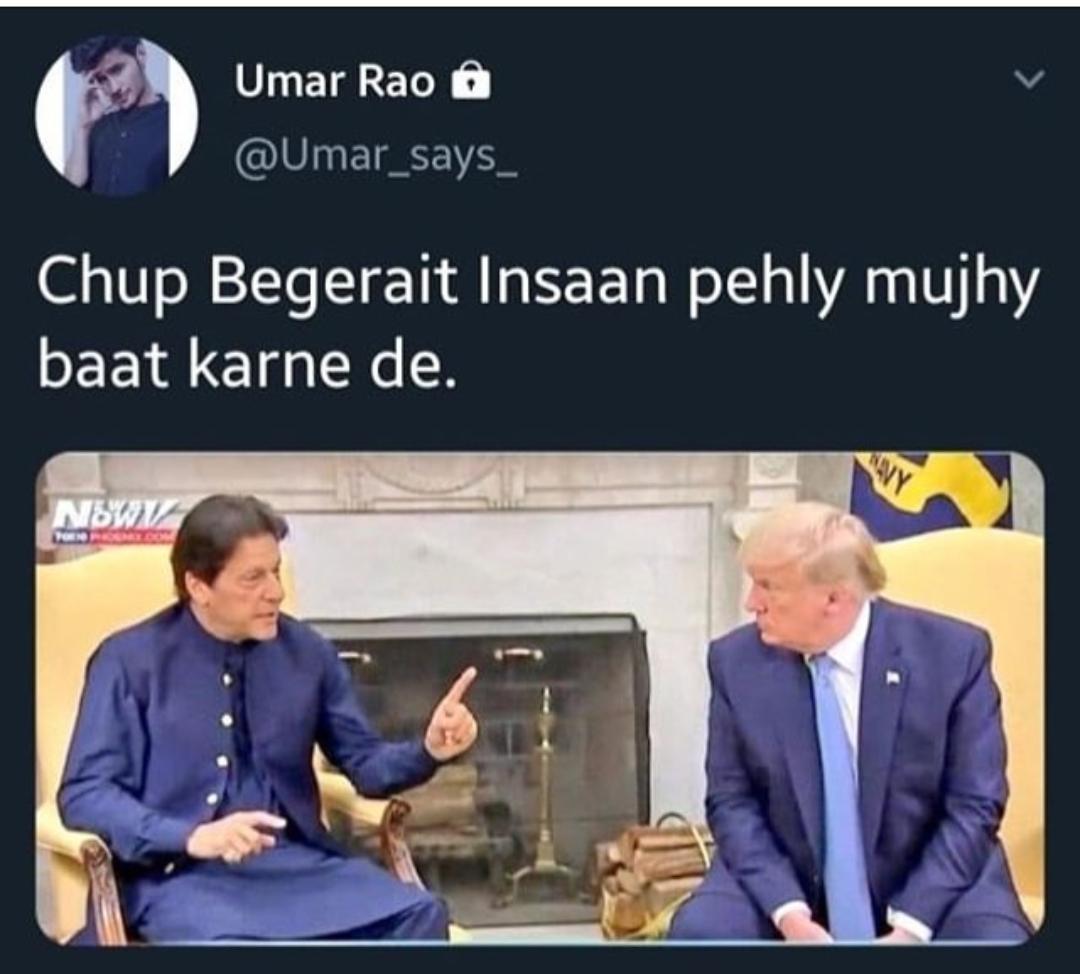 Imran Khan did everything former premiers couldn't; not only successfully took Pakistan out of the depender situation with America and placed on equal levels but, in fact, managed to lessen his trip expenses to a considerable amount.
The Staggering Amount That Was Spent By The Previous Heads Of States For Their Trips Abroad Were Also Presented In Cabinet. 
Starting off from Former President Mamnoon Hussain, his 32 visits in 5 years cost Rs278 million.
Ex-prime minister Raja Pervaiz Ashraf made 9 visits in one year and spent Rs100m.
Former PM Yousaf Raza Gillani made 48 visits in his 4-year-tenure and spent Rs570 million.
Former Prime Minister Nawaz Sharif had paid Rs 10.5 million in tips, gifts amounting to Rs 12.2m, food expenses to Rs190m and his hotel stays costs a total of Rs190m.
The Prime Minister lauded the minister, employees, and officers of Pakistan Post for their excellent performance. Meanwhile, the sources say that Imran plans on recovering the taxpayer's money from the former corrupt rulers.
What are your thoughts on Trump's acceptance of Imran's invitation to visit Pakistan? Let us know in the comment section below!