This year marked over 25 years of the International Day of the Girl Child. In order to raise awareness The Ministry of Human Rights and the government of Pakistan, through the Huqooq-e-Pakistan Programme, in collaboration with the European Union have come up with a great initiative to enlighten the people about the importance of educating our daughters.
 20 Newly painted trucks will transverse across Pakistan to ensure that the message reaches the right audiences. A launch event was held on 11th October 2019 at Lok Virsa in the country's capital, Islamabad.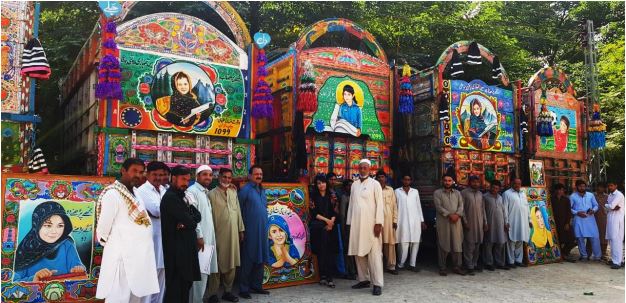 The trucks will be used as moving billboards, becoming the vehicles for spreading awareness regarding the right to education of our daughters. The truck art is used as a medium to bridge communication gaps and also to get the message as far across as possible. All the while ensuring that rights are given to the girl child.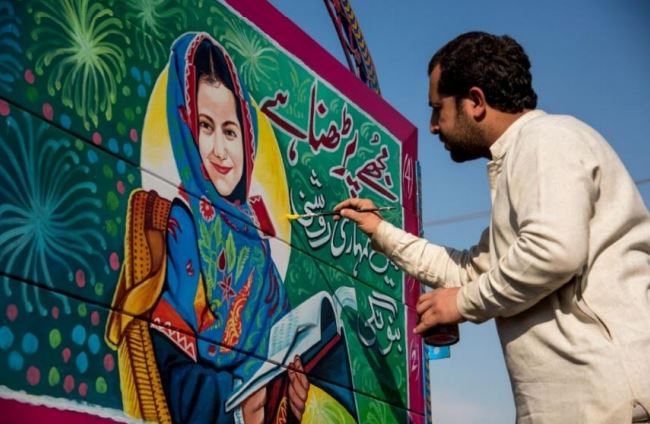 "The brightly painted trucks through Pakistan's indigenous truck art supports us in creating awareness as well as amplifying a message to begin advocacy from within the grassroots of Pakistan from the remotest of areas," says Minallah. She further added that Hayat Khan, a truck workshop owner, extended great cooperation in this regard and played a pivotal role in convincing other truck drivers to change the paintings on their rides.
"Let's pledge to give our girls a better and brighter future," said Mehwish Hayat, who was appointed the Goodwill Ambassador to the Rights of the Girl Child by the Ministry of Human Rights, while talking at the event she also emphasized on the great amount of potential lost due to our restrictive mindset.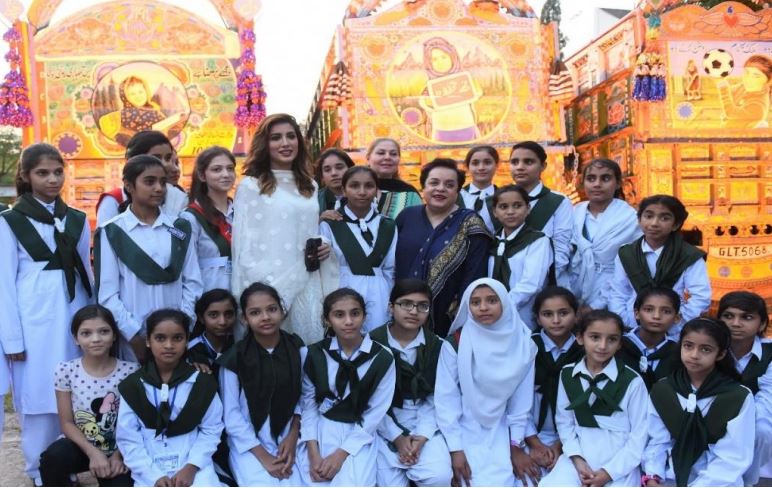 Dr. Shireen Mazari, Federal Minister for Human Rights who was also present at the event said:
"Ministry of Human Rights, Government of Pakistan stands tall for upholding all constitutionally enshrined rights of the girl child"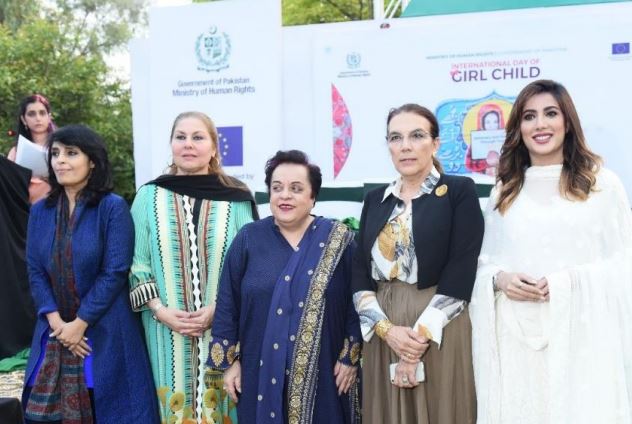 The Launch event was attended by over 400 participants which included many of the famous female personalities of the country. The event not only marked the beginning of a new era of the amplification for the rights of the girl child but also is a testament to the fact that the Pakistani society is proud of its traditional art forms and the role community members like the truck owner, drivers and artists have taken up for the cause.