Sadaf Kanwal and Shehroz Sabzwari are no strangers to making the headlines, but for all the wrong reasons. This time Shehroz was spotted doing makeup in a BTS video. As always, social media users could not resist making a mickey out of him.
The couple will be featured in the upcoming episode of Time Out with Ahsan Khan. Meanwhile, there is a viral video from behind the scenes of the show where Sabzwari is seen doing his makeup using the Zero Makeup palette.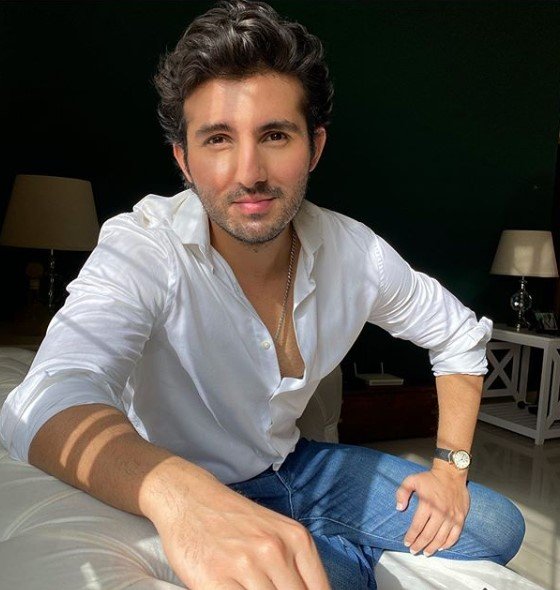 In the BTS video, while the Nand actor, Shehroz, is seen applying makeup, Kanwal poses with a cup in her hand.
Check out the video!
Trolls crawl out of the woodwork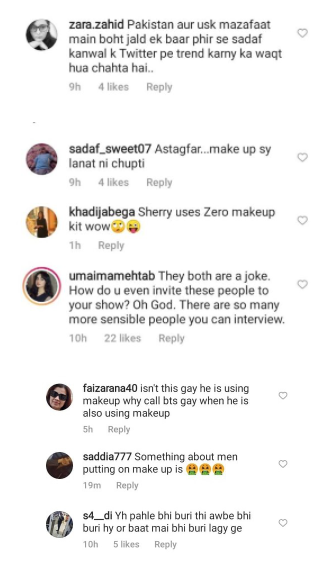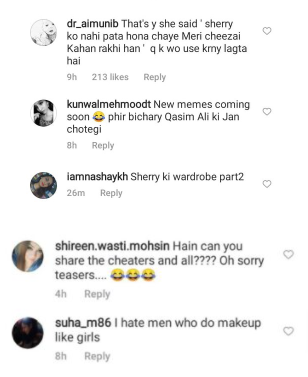 Previously, the couple appeared on The Couple Show hosted by Hina Altaf and Agha Ali. The pair addressed the controversial air regarding their wedding and broke silence on where and how they met.
"I don't know what it was about him, but I just decided that this is the man that I want to be the father of my children," Kanwal shared back then. While opening up about their first meeting, Sabzwari also revealed what attracted him the most towards Kanwal!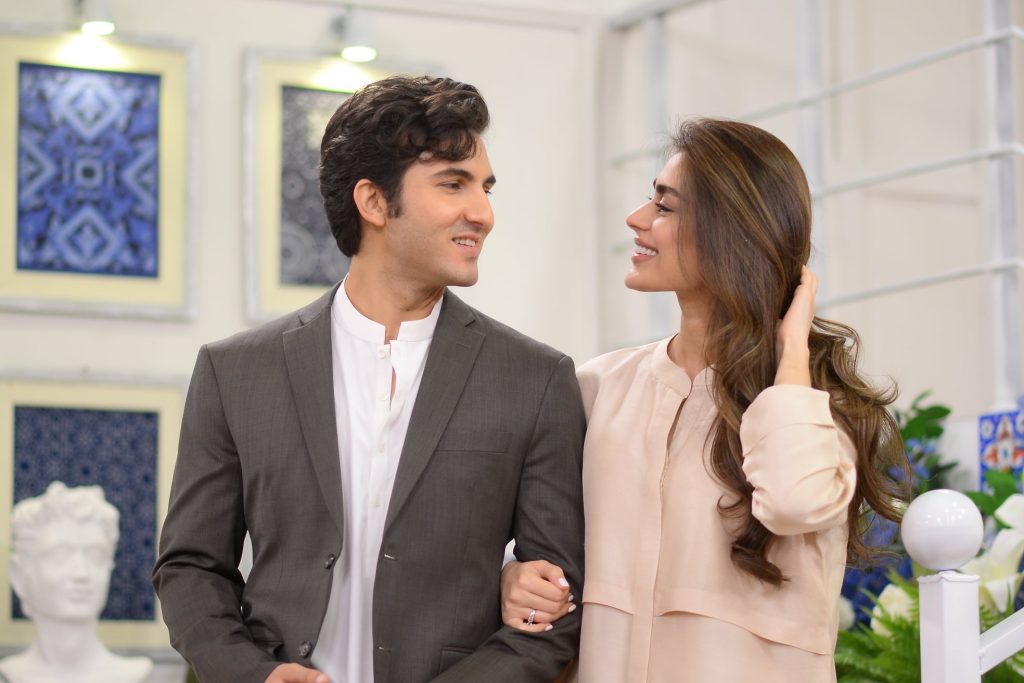 Sabzwari is known to use the religion card whenever he feels like it. Mostly for his personal gain, he often gives his political opinions knotted with religion only for the sake of staying in the limelight. Or probably in a failed attempt to win over fans and followers after massive backlash over his disloyalty to ex-wife Syra Yousuf.
Despite the Hasad actor trying so hard, it never really works out for the poor guy. The newly married couple continues to stand tall in the face of immense backlash and endless trolling on social media.
Earlier, when people opened Instagram and saw a video of Sabzwari jogging topless through the streets of Karachi, they certainly did not like it. "Is this the Islamic Republic of Pakistan?" was a common expression by trolls, as it generally is in matters of such moral degeneracy.
Suffice to say, people are no longer too fond of him and have a lot to say about his opinions. The same applies to his wife. The supermodel Kanwal's problematic statement regarding feminism did not sit well with the public.
What do you think of this story? Let us know in the comments section below.