In the online world, people are often prone to making rude comments about vulnerable others because they feel entitled to do so. Social media accounts, who troll, make deliberately abusive and offending comments in order to get a response from the public figure. Finally, these people in the entertainment industry are opting for silence no more. As now Iffat Omar gives a shut-up call to a troll who called her aunty of her husband.
On Wednesday, Iffat Omar took to Instagram to share a picture with her husband. Needless to say, the two looked absolutely stunning in the picture. But of course, a troll had to say something awful about it! So a troll called Iffat Omar aunty of her husband.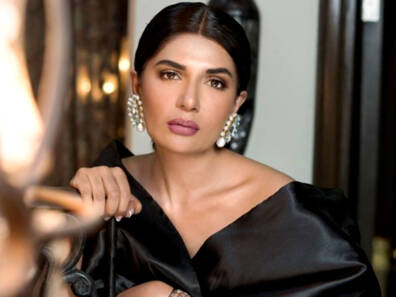 "You look [like] his aunty," the troll commented under the picture. Having none of it, Omar hit back at the troll. The Mohabbat Aag Si actor replied, "Obviously shit you look like, have nothing to say something nice".
But this did not shut up the troll. Unable to resist yet another attention-seeking comment, the troll responded, "It was a compliment in your age, and MashAllah, look at him, don't worry [about] me I didn't do all that you do just for your looks, and imagine if I have time".
"Try it won't work," the Thori Si Wafa Chahiye actor struck back at him.
Take a look at it!
Seeing such comments clearly reflects envy, or how badly the person wants to get noticed by the celebrity. Here is a humble request: Kindly take a good look at yourself before opening your mouth to judge others.
Even though the Internet has given all of us the freedom of speech, we are no one to make such shallow comments. Nonetheless, the actor rightfully shut down the troll with a befitting response.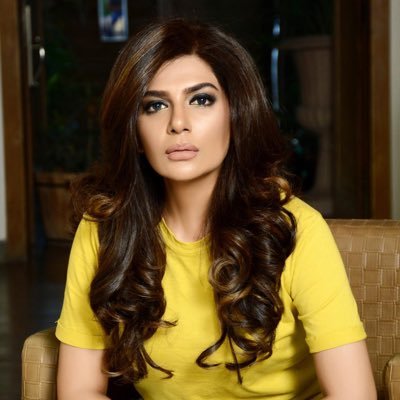 Last month, Omar took to Instagram to share a picture with her girlfriends from the night of celebrating the renowned director Angeline Malik's birthday. She had invited Bushra Ansari, Samina Ahmad, Angeline Malik, Arjumand Rahim, Saba Hameed, and Ayesha Omar.
Back then as well a keyboard warrior could not resist making a harsh comment. "Shaitan buddyan," wrote a troll. Omar did not remain silent and replied, "Obviously someone with no id and followers can't utter shit like this". Mind you, the ladies looked super happy and gorgeous in the picture!
Another actor Sheheryar Munawar gave a befitting response to a troll previously. You will love how he schooled a troll who called him "Ghareebon k Bradley Cooper".
What do you think of this story? Let us know in the comments section below.