We all have tried multiple products but we certainly do not seem to end up on a conclusive option that should be the ultimate answer to all of our hair problems. We understand how difficult it is to find a decent solution. You can end up driving yourself frustrated, trying out all the alternative means which haven't helped you enough either. Eventually, you may be left with a belief that there's just no ultimate solution to your hair problems… Well, not anymore!
Nowadays, you scan the entire internet, browse hours and hours over the Internet looking for a decent solution. You have tried some of the most obnoxious ways. Not every person has the privilege to seek a medical solution. We get it, we all have been there. If one blog restricts you from one thing, another totally glorifies it. Don't you wish a solution that is essentially natural, easily accessible and relatively inexpensive could exist out there in the world?
Presenting TRIMS Herbal products – they work like magic!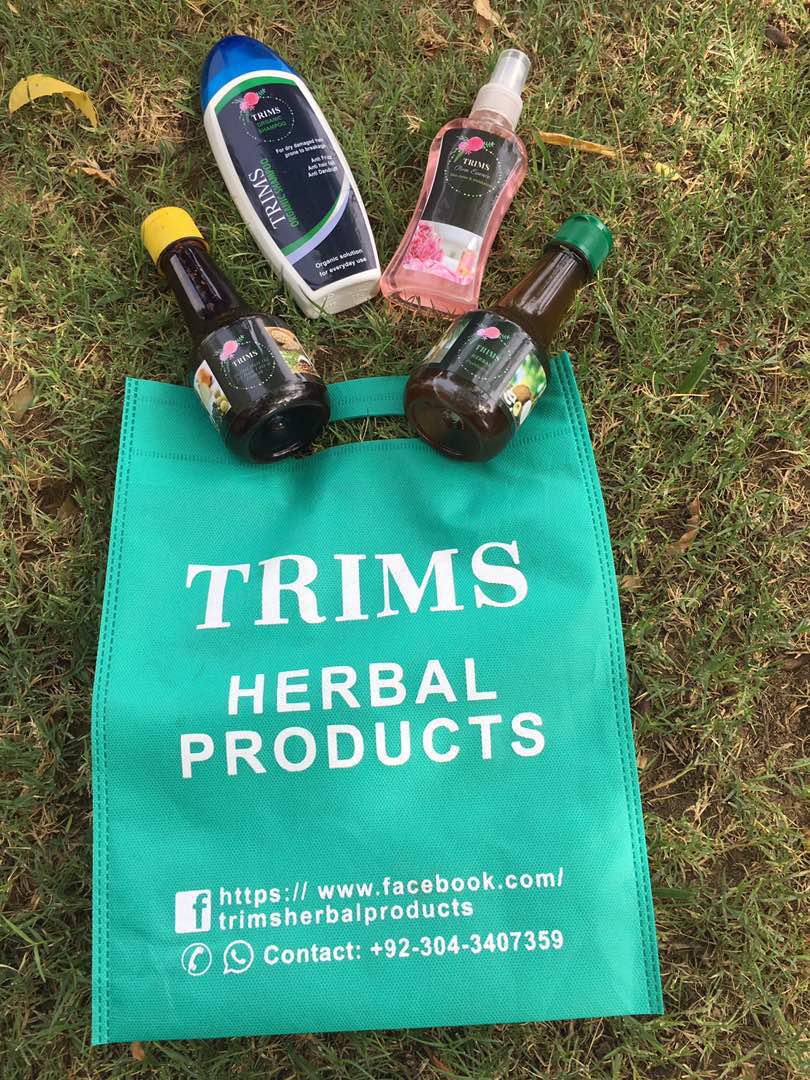 It's hard to find organic products in Pakistan. You might have to travel to far-flung places or unreasonably pay high prices for standard products. You are convinced that harsh chemicals are dangerous for your hair and skin and you have taken the leap to go all organic. If you're based in Pakistan, it's a disappointing experience to resort to standard products.
Gone are the days where you resorted to substandard products leading to further damage to your organs. Trims is all that you need to start now!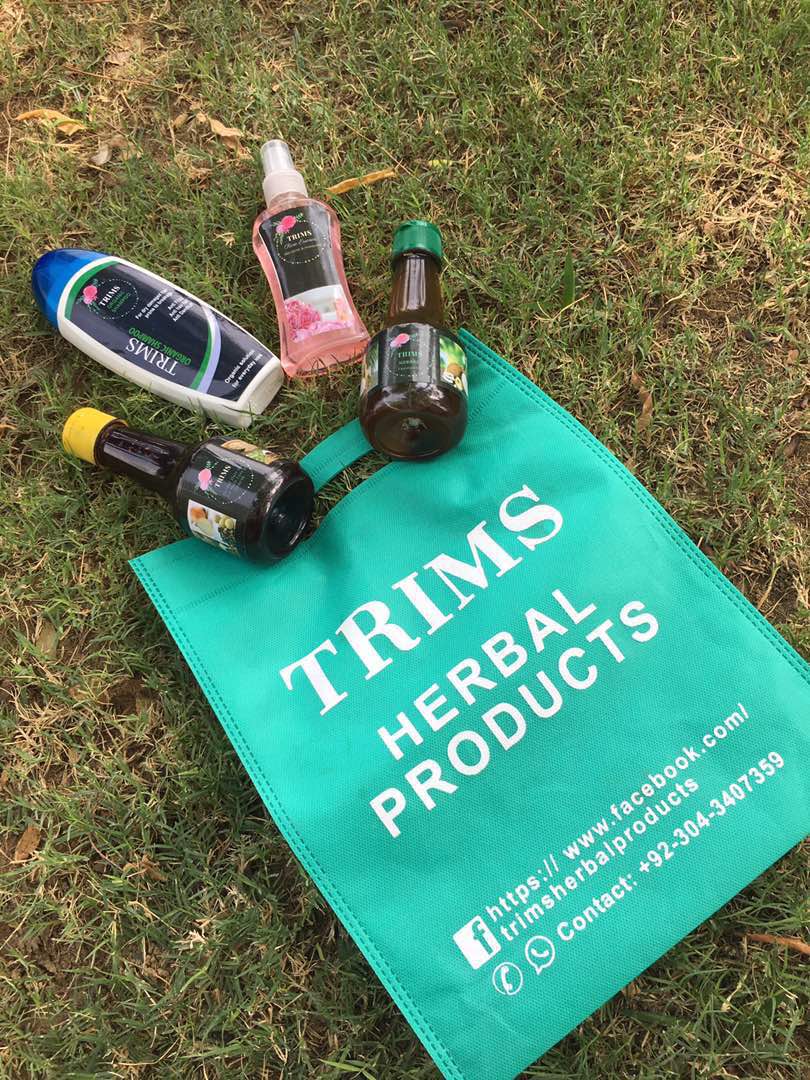 A hub of herbal products, Trims deal in totally organic products for hair and skin. There's a vast range of products: Herbal oil, rose water, organic shampoo, coconut and avocado oil, acne cream and facial scrub. These products are everything you need to equip in your everyday life. It saves you the ordeal of trying out substandard, relatively expensive products that do not really provide you the results.
Following are the major products that you'll absolutely fall in love with:
1. TRIMS herbal hair oil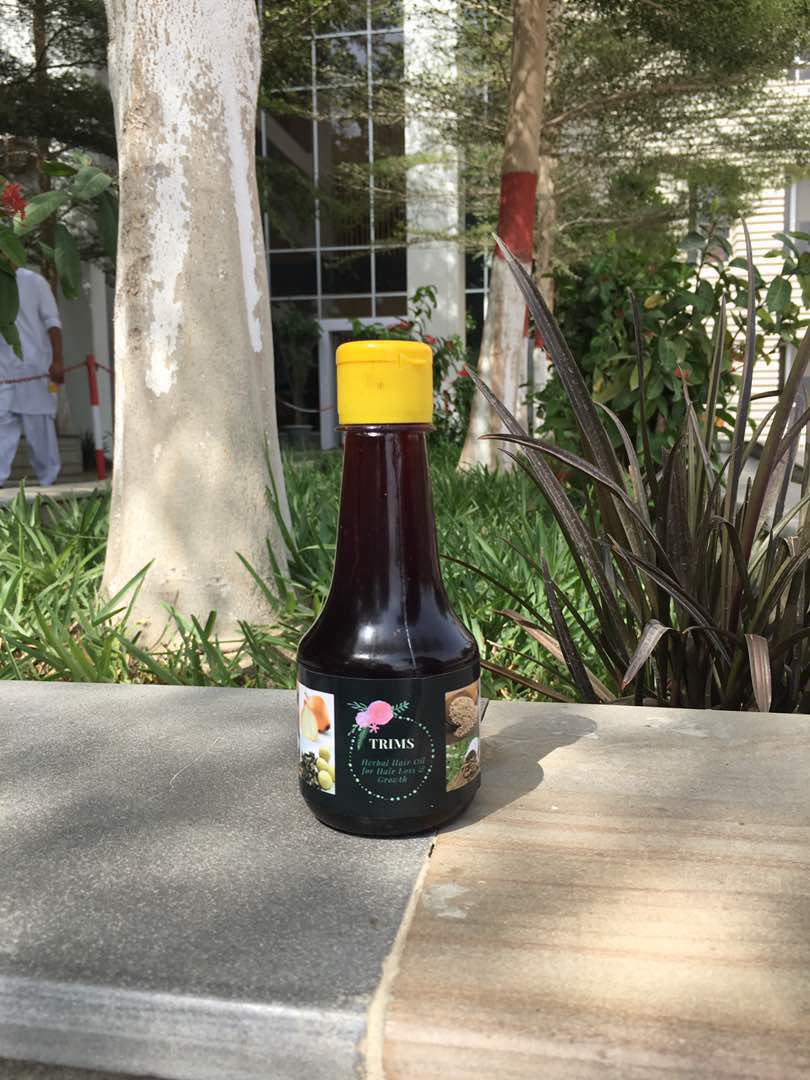 It's the best selling of all. It's the megastar, the perfect solution you could ever ask for! This particular oil is prepared from freshly extracted oil. Fresh oil is extracted from sesame seeds every time a customer places an order. Each and every ingredient is brought in fresh and on weekly basis to keep up the unique feature of this product that is FRESHNESS.
THE BEST PART?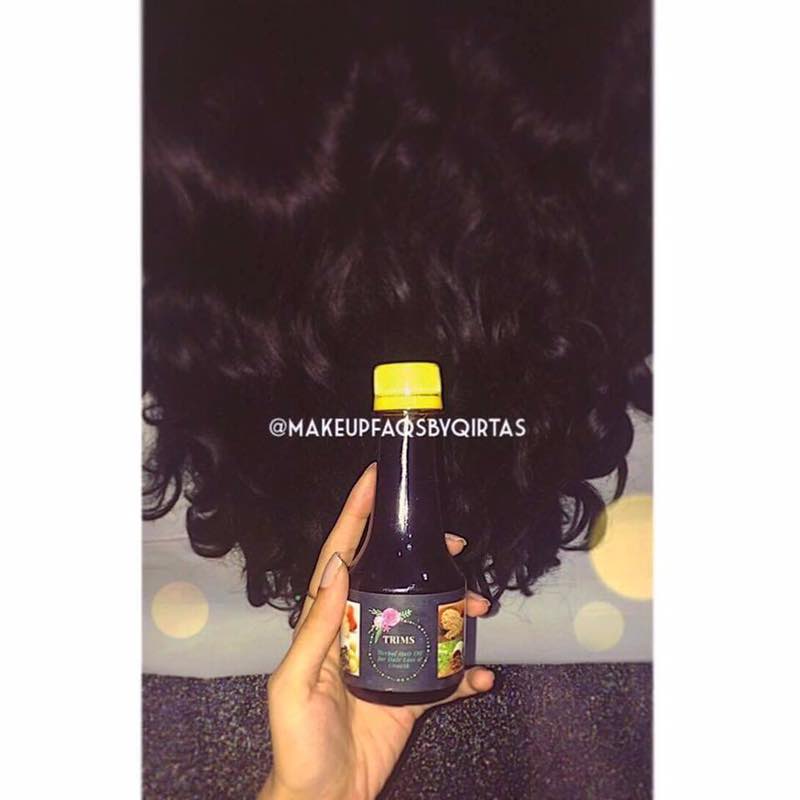 You'll forget what hair fall is after using this product. It supremely helps in hair regrowth and you can literally notice baby hair starting to grow in just 2 months of usage! Besides, hair fall is eliminated in just a month… 90% cases have claimed!
2. TRIMS organic shampoo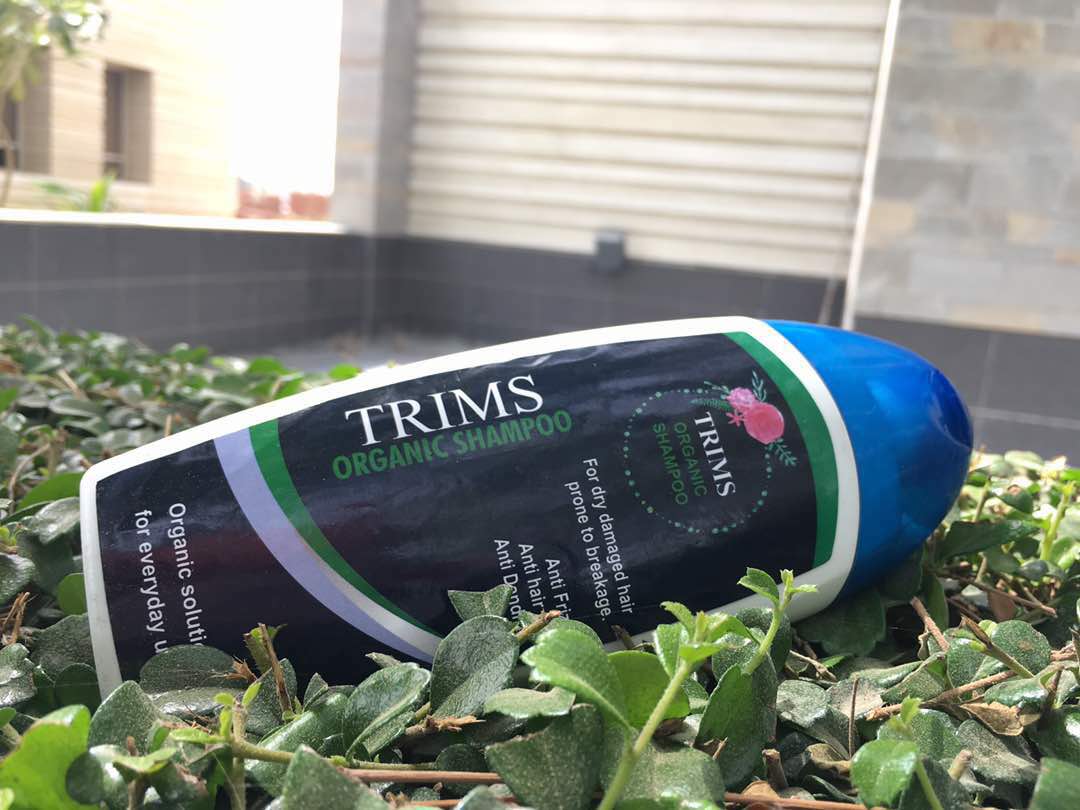 There you have it! The case has been solved. You have now found the ultimate and easily accessible solution. No longer do you have to search for a decent organic shampoo in markets because TRIMS is everything that you can ask for. You can always trust this one to treat your hair on a regular basis. Since this organic product does not contain harsh chemicals, you can absolutely use it in every wash or whatever suits your case.
THE BEST PART?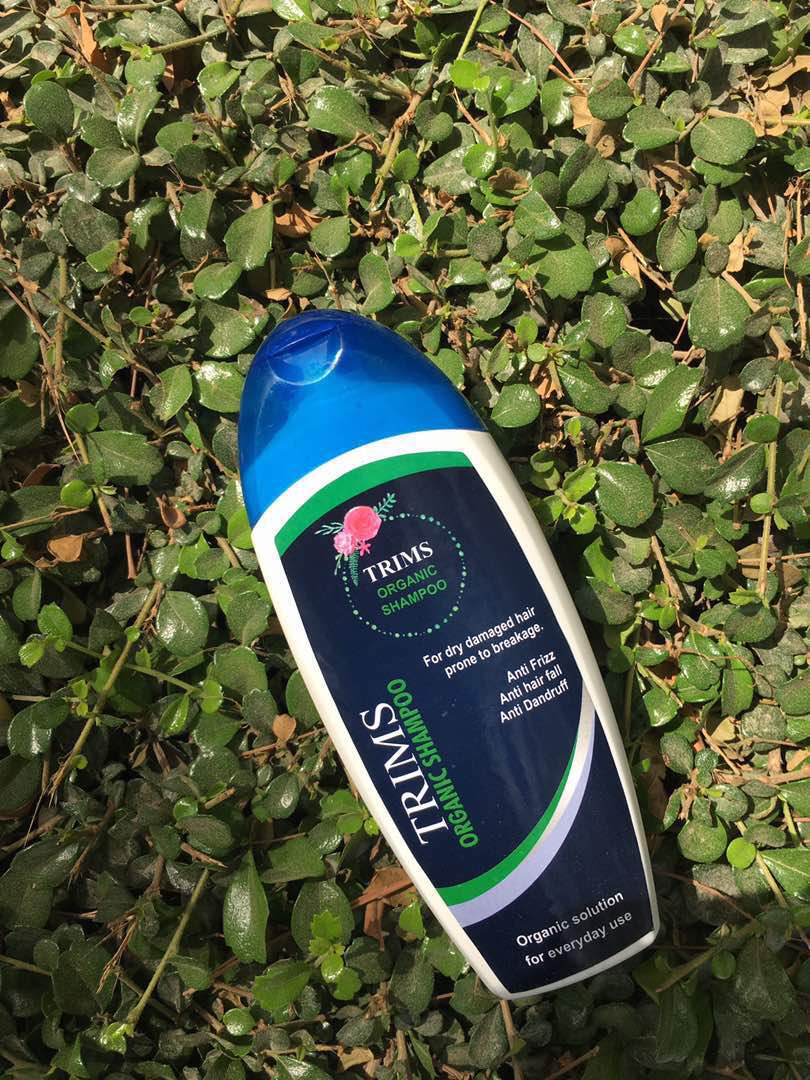 It's Sulphate free! It has Vitamin C along with many other herb extracts and vitamins. It does not even leave your hair dry after shampooing as it contains vitamin oil.
3. TRIMS Rose Essence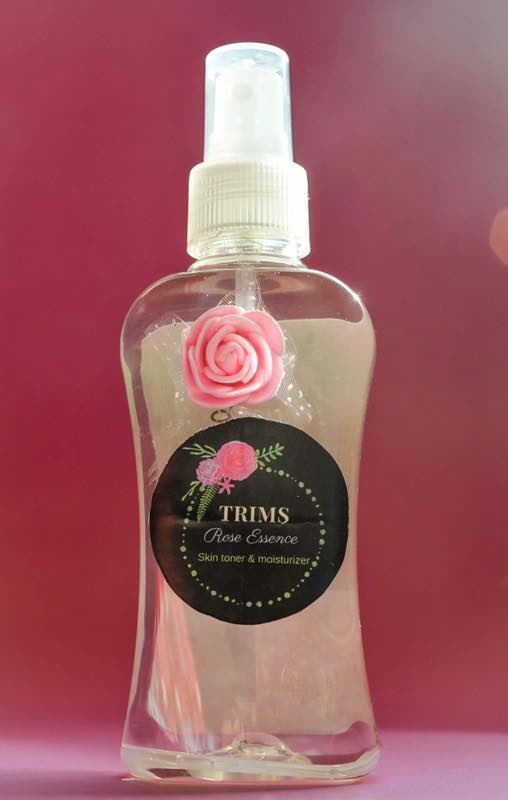 This skin toner and moisturizer is made from fresh roses. As mentioned above about oil, this product also contains fresh ingredients which are utilized just as a customer places an order. There's no stock, just-in-time method is utilized and the product remains all fresh and effective. You can browse the entire range by reaching out here.
And here's the lady behind the venture whose totally changing the game…
Tooba Abbasi, is the person behind this venture. She believes that every individual should give a shot to entrepreneurship and most likely fill a void they believe could significantly make a difference. Tooba made oil a brand. She believes that oiling shouldn't be considered a conventional way of treating your hair and still holds supreme importance. People always wanted to know the secret of her healthy hair and she would tell them about an oil she would use before she turned it into a real product. She has treated her friends having thyroid problems and a PCOS patient and they have reported considerable benefits of using TRIMS herbal products.
You can essentially use these products if you have suffered from malnutrition, thyroid problems or generally have a lackluster feeling about your hair and skin. They will totally change your life and provide you the value you have never had with any product you have used before. There's more to come – body wash and scrubs are still to launch, so stay tuned for those.