Traveling in Pakistan without emptying your wallet is hard. In order to travel, you usually need to spend a lot and if you don't, you have to sacrifice comfort and safety by using a bus.
So, what does one do? Well, you use a Rickshaw-hailing service. The most popular one in Pakistan currently is Rocket Rickshaw. The app is available on Android, iOS and you can even book a ride on call or on WhatsApp.
Rocket Rickshaw has done something simple but very smart and effective. They combined technology, i.e. the internet + smartphones + applications, with what is easily one of (if not the) biggest mass transport systems of this country. Even rickshaw drivers prefer using it rather than picking up rides on the street.
In just 4 months, it has expanded its operations into Karachi, Lahore, Rawalpindi, Multan and Hyderabad and caters to a huge customer base. Rickshaws are available 24/7 and you can travel as low as just Rs. 5/km, which is much less than what traditional rickshaw rides charge. Not only is the ride safe and secured via ride-tracking, you can travel for as low as Rs. 50 per ride and their customer-service helpline is open 24 hours a day.
The best part about this is that you no longer need to walk to the main road or bus stops to hail a rickshaw. There's no need to bargain with them either. Just order a ride and it'll arrive right on your doorstep. This is ideal for university students who don't have a ride of their own and office-goers who have parking issues. It is also great for when you go shopping in areas where there is heavy traffic and driving is a hassle.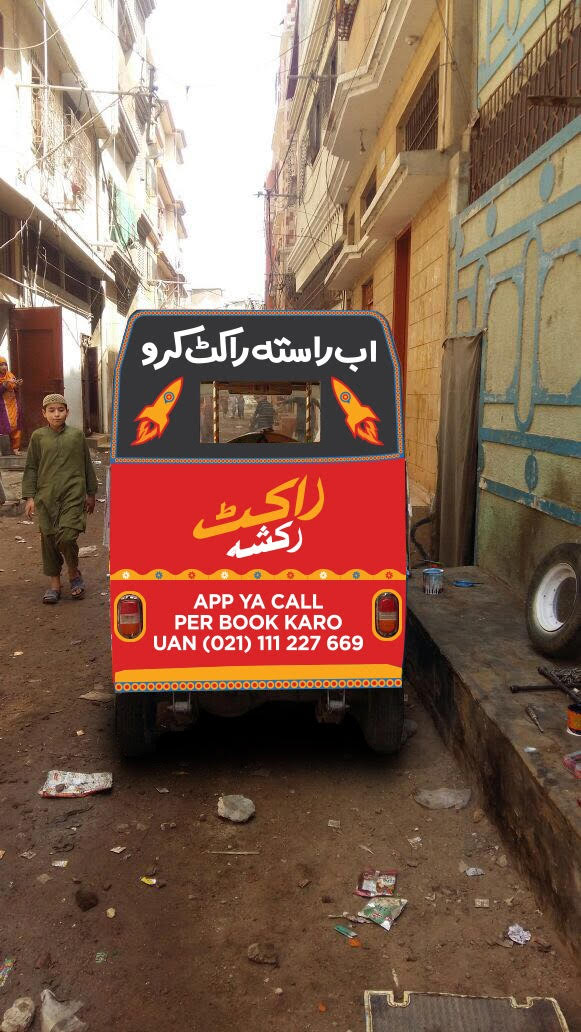 Not only is this service amazing, it's also completely local. It started in Pakistan and has no relation to any international service. It is heartening to see how a local initiative like this has become the fastest growing company of its kind.