Trans model Rimal Ali, who was allegedly kidnapped and tortured earlier this month, has joined politics to become a voice of her community. Trans model Rimal Ali has joined the Pakistan Tehreek-e-Insaf (PTI), focusing on the welfare sector. 
Ali is Pakistan's first transgender model-turned-actor. She is also a professional dancer. The starlet rose to fame as Pakistan's first transgendered model. However, in January this year, a man tortured her in Lahore.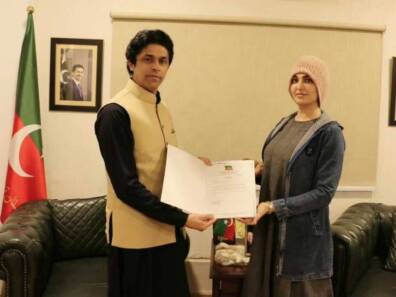 Rimal Ali accuses a man of prolonged torture
Ali revealed in a video that a man, Jahanzeb Khan, was mentally and physically torturing her for a long time. Khan hails from Attock.
"I am being oppressed daily so I can be prevented from working in the showbiz. My life is in danger, so if anything happens to me, Jahanzeb should be held accountable," Trans model had claimed.
After the horrific incident she had encountered, Ali now hopes to strengthen her community while being in PTI.
Meanwhile, Ali also clarified that she has also chosen to maintain her links to showbiz.
"I will continue my showbiz career and nowadays, am engaged in various projects. In coming days, my fans will see me in the drama industry and in more films," Ali told The Express Tribune.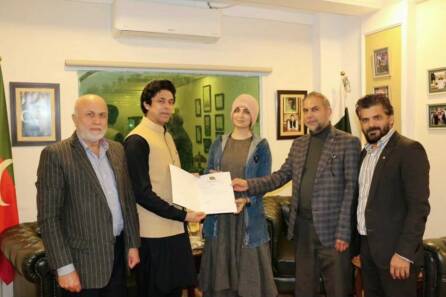 "I was appreciated by the public when I started my career and luckily, have got opportunities to work with legendary actors and actresses, including Mahira Khan. Showbiz is my passion and I will not leave it. In these uncertain days, the situation in the industry is a bit disturbed due to Covid-19. But like many others, I am also struggling through this difficult time."
Pakistan is becoming a nightmare for transgenders. We witness horrific incidents of violence again them every day. Some transgenders even lose their lives for no reason.
Just recently, a group of influential men brutally tortured a transgender in Sialkot. We hope that as trans model Rimal Ali joins PTI, it will make some if not great difference for her community.
What do you think of this story? Let us know in the comments section below.