In a peculiar yet comical turn of events, a Lahore train driver stopped the train on the way to buy yogurt from a shop. The train driver and his assistant were resultantly suspended from service on Tuesday.
Driver Rana Muhammad Shehzad stopped a passenger train at the Kana Kacha area in the outskirts of Lahore to purchase yogurt from a milk shop.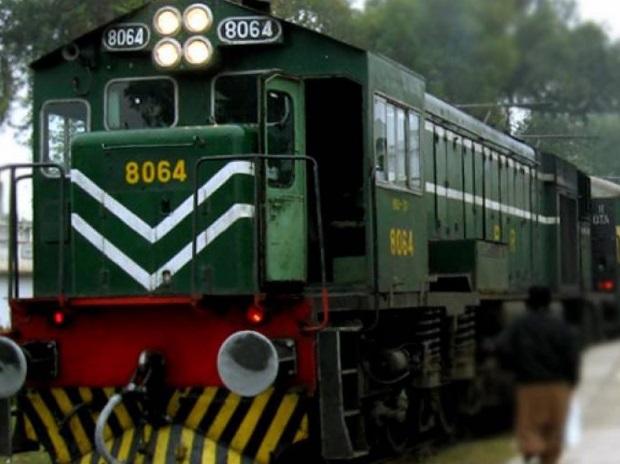 As a passerby recorded the video of the incident and posted it on social media, it soon went viral. The video led to a number of complaints reaching the railway authorities.
Stopping a passenger train to purchase yogurt proved too costly for the driver and his assistant driver. Turns out, the authorities suspended both of them.
The Federal Minister for Railways Azam Khan Swati took action on a video that went viral on social media showing the train driver stopping and buying yogurt from a shop.
The railway's department has already been in trouble of late due to various issues of accidents, passenger safety, and declining revenue. The minister took action and ordered the Pakistan Railways Lahore administration to suspend driver Rana Mohammad Shehzad and his assistant Iftikhar Hussain.
"Strict action will be taken against any such incident in the future," the minister warned in a statement. "Pakistan Railways is a national asset and we will not allow it to be used for personal purposes."
Have a look at the video
Many accidents occur at the railway. The Punjab police previously arrested two youngsters who were filming a TikTok video by closing a railway crossing in the limits of the Raiwind area of Lahore.
According to SP Railway Police, the two suspects filmed the video in the limit of railways jurisdiction. In addition to this, they used offensive language in the video. The police claimed to take strict action against both for recording a video while closing the railway crossing.
In a gesture of appreciation last year, Prime Minister Imran Khan thanked a cop whose exemplary dedication to duty saved a man from coming under a train. Many social media users commended the police officer for his heroic action. His quick thinking and quick action prevented what the premier called a "sacred" catastrophe.
The viral video showed the cop quickly rushing towards the man. He managed to pull him away from the train, saving his life.
What do you think of this story? Let us know in the comments section below.