Pakistan Super League every year brings ultimate joy and fun. It does make adventurous journeys for the citizens, especially Karachites suffer a lot due to roadblocks and intense traffic jams.
National Stadium road is the main center of traffic jams during the PSL campaign and citizens suffer throughout the season.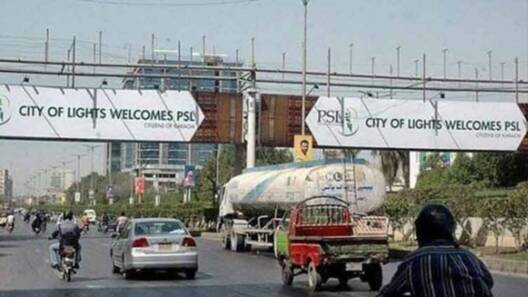 Karachi traffic police have announced a traffic diversion plan in connection with the Pakistan Super League (PSL 8).
Traffic Plan For PSL 8 – Follow To Avoid Jam
In a press release, Karachi traffic police said a special plan had been devised for the smooth flow of traffic and parking to facilitate the cricket fans.
One thing needs to be understood, that no traffic will be entertained to go to Stadium Road from Liaquatabad No. 10, Hassan Square Bridge.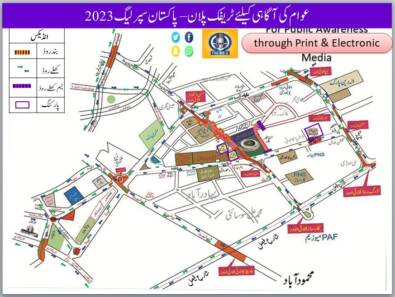 Similarly, even if no traffic will be allowed to move towards stadium road from the University Road's Expo Center, which has been the center of the majority's route to the work, meanwhile traffic will continue to run from Stadium Road to Hassan Square.
Good sign, all the heavy trucks, and vehicles are prohibited from Stadium Signal to Hassan Square.
Media Persons & Parking Arrangements
Media Persons coming from New Town should park their vehicles at the National Coaching Center/China Ground on Sir Shah Sulaiman Road.
On the left side after Aga Khan Hospital via Stadium Road (Pir Sabghatullah Shah Rashidi Road).
Parking arrangements have been made at Dalmia near Garib Nawaz Football Ground for fans coming from different areas.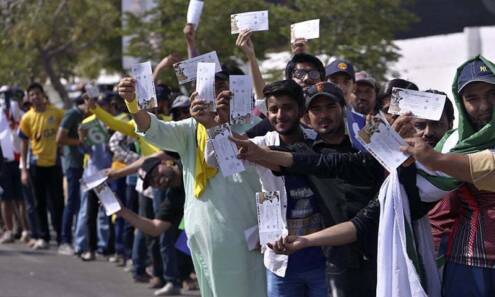 Necessary documents citizens must keep such as original identity cards and the match ticket for parking. A shuttle service will be provided to reach the stadium.
KTP requested to follow these routes as today Karachi Kings will be facing Peshawar Zalmi at National Stadium Karachi. From 14 to 26 PSL matches will be played in Karachi. See complete PSL 8 schedule and PSL 8 Complete Squad
What do you think of the story? Tell us in the comments section below.