The Naya Pakistan has not been an impressive ride so far. Given the Economic plunge, the locals are not happy with the first few months of PTI in power. It started with the government increasing prices on luxury goods only. With the passage of time and the devaluation of rupee, even the lower class is massively affected now. Price hiking has affected the common goods such as sugar, flour and more.
Due such an Economic plunge, businesses are increasing their pricing as well. Among the various organizations, Toyota recently significantly increased their prices and it has left everyone shocked.
Toyota IMC Has Increased their Prices to Up To 8,30,000 Rupees
The local car-maker has said that due to the devaluation of Pakistani rupee against the US dollar, the prices have significantly increased. On the other hand, the question here arises that whether the hiking of prices is proportional to Dollar in the local market or not.
Here's the Tariff Card that Shows the Pricing of the Current Toyota Models and the Increases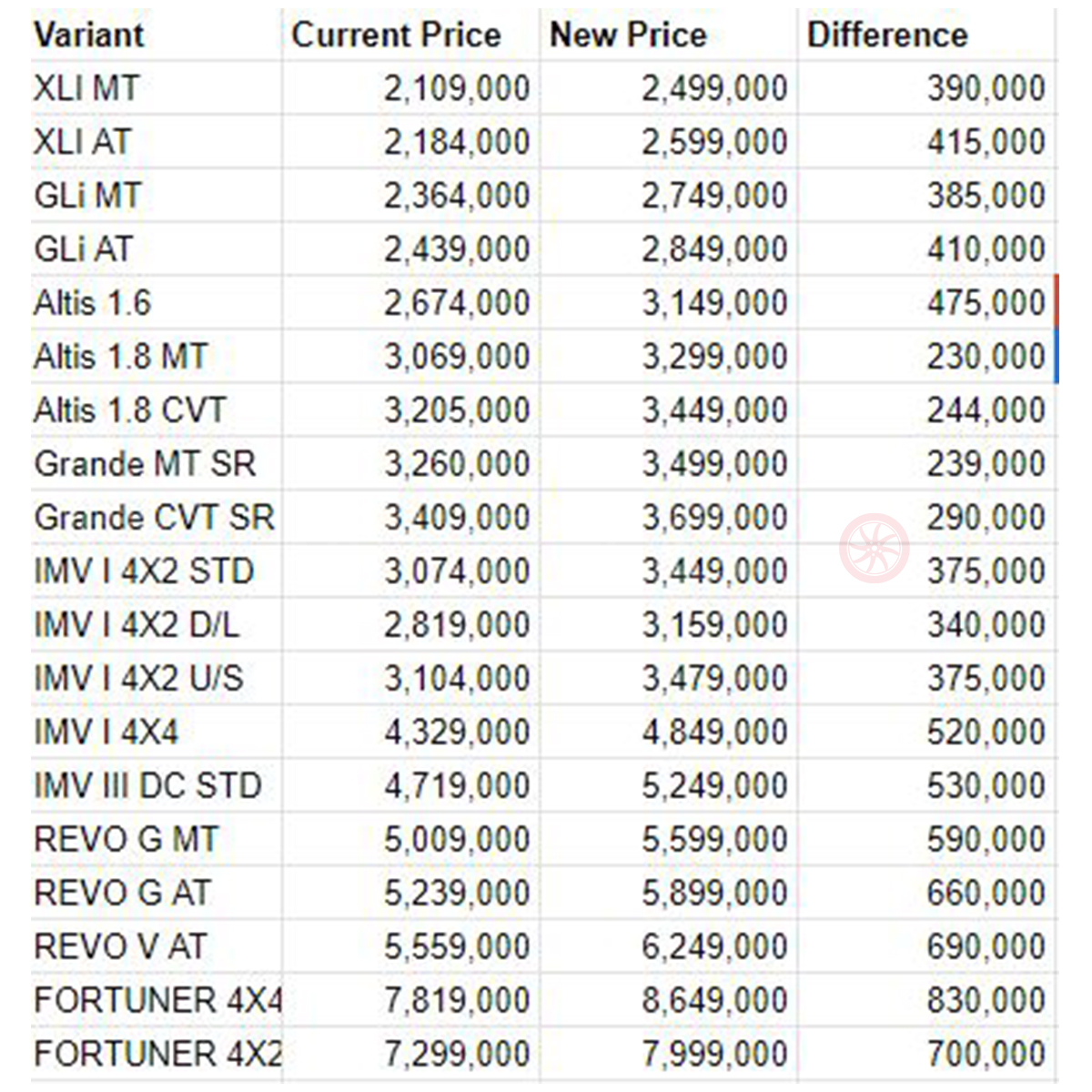 A case in point is the recent price hike of Toyota Fortuner, which now costs more than 8 million. When this vehicle was initially launched in Pakistan its price was 6 million. The question we need to ask ourselves is whether the Pak rupee has depreciated to the extent that the car price went up by PKR 2 million.
This is the fifth time that Toyota has increased its prices within the year.
Everything is becoming difficult in the current time in Pakistan: from luxury goods, to tax and the items used by the poverty-drenched individuals. The local businesses are not showing any empathy to the economic conditions of the country either.
Here's the Full Report on the Increasing in Prices
Let's see if the local government takes action against these measures or not; if they are being taken due to irrational means.