Premier League in the past few months looked very one-sided due to some dominant performances by the reigning champions Manchester City with the long points margin. But what happened yesterday changed the picture.
Last night was legit a boxing night for both of the teams. The way Manchester City and Tottenham Hotspur played truly lifted the bar of this year's Premier League.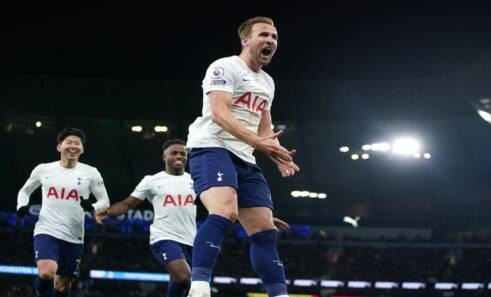 It was a breathtaking match, no none saw that Tottenham Hotspur who's been not showcasing the real class of football, will dominate at Etihad Stadium and end the streak.
Yes! Manchester City's 15 matches unbeaten streak comes to an end and Harry Kane stood apart among others with his remarkable comeback performance.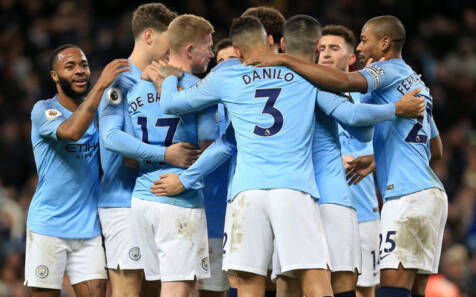 The visitors surely demolished the host's confidence overall and gave some big hopes to Liverpool. Because after yesterday's defeat, Liverpool is only six points behind Manchester City in the points table.
Tottenham Hotspurs landed at Etihad Stadium with style
The match began with a full overpowering performance by Tottenham because in just the fourth minute of the game the brilliant through ball by Harry Kane to Son made a quick run and with his assist, Dejan Kulusevski managed to put his side ahead.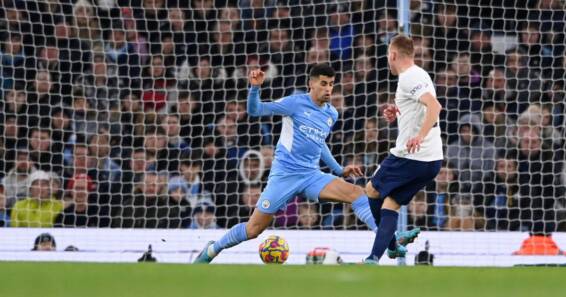 From the start, Hotspur showed their true intention of the game. But in the 33rd minute, Gundogan scored the goal to equalize the scoreboard and give some real hope to City fans.
The second half began and Conte's side didn't disappoint anyone and there comes Harry Kane with the great strike to scream in celebration.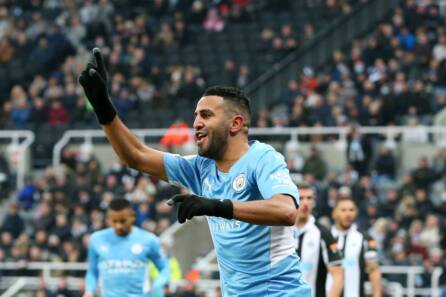 Harry Kane's second goal created chaos all over the Etihad Stadium, but it didn't stay for too long when in the 92nd minute Manchester City got the opportunity to score through penalty.
It was a powerful strike, even Lloris couldn't able to save it. But as mentioned, Tottenham didn't arrive to just play, they were there to celebrate and sabotage Manchester City.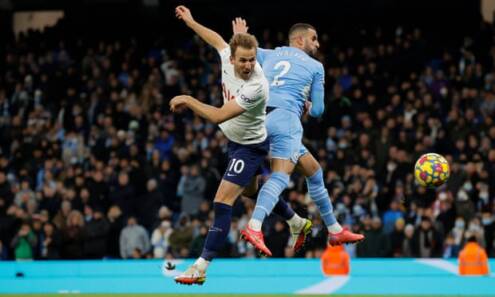 In the final 95th minute, Harry Kane passed Kyle Walker and scored a brilliant header to give his team a big win at Etihad Stadium.
That final goal made the stadium go crazy, especially Conte who can be seen jumping and celebrating like he has won the league.
An emotional game – Antonio Conte
Antonio Conte expressed his endless happiness after the match. He said, "It was an emotional game for sure. It was an exciting game. A good game. We followed a plan. We knew for sure Manchester City would keep possession of the ball for 65 to 70 minutes.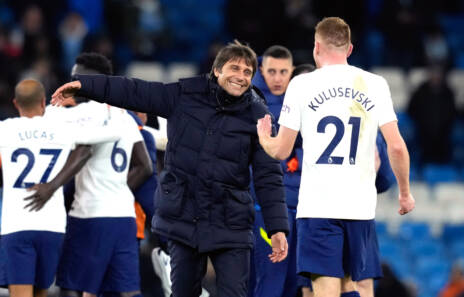 We had to be good tactically in a defensive way. At the same time, when we were defending, the first thought was how to attack. We created chances to score other goals against a fantastic team. A good win for us. It will give us more confidence.
It wasn't simple to play Manchester City after three losses in a row, but it's a process. We are working very hard to improve every aspect, and this type of game gives us the confidence to trust the work we are doing. We will continue to give our best.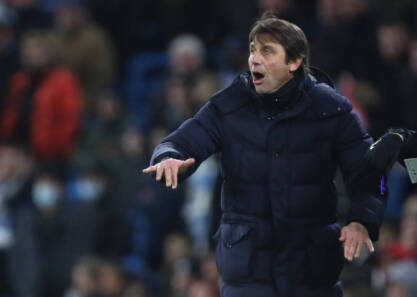 I hate to lose! If I tell you it was good to have three losses, then no. I hate to lose. But it was important to react. The Premier League is very difficult.
I am enjoying working with this group of players. They are fantastic, one of the best groups I have worked with in my career.
We have space for improvement and many young players. We have a lot of work to do, but we are not scared to work!"
Pep Guardiola
Pep Guardiola who was enjoying his 15 unbeaten win streak, shared his view on the match. No doubt he's one of the most famous football managers and he's the game-changer.
He said, "It was a good game. It was difficult, they defend so deep and so narrow, and they have a lot of quality. We tried many things. They had good counter-attacks.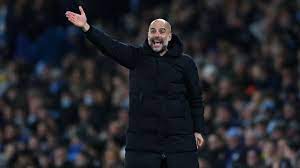 They are good up front. We always had the feeling they were dangerous, we knew their style. The problem was they had five at the back, six at the back, and with the quality they have, it is not easy. It's always difficult. Brentford was like this. It is difficult.
But we had the chance. Unfortunately, we could not score them. They were clinical, and the crosses we could not defend.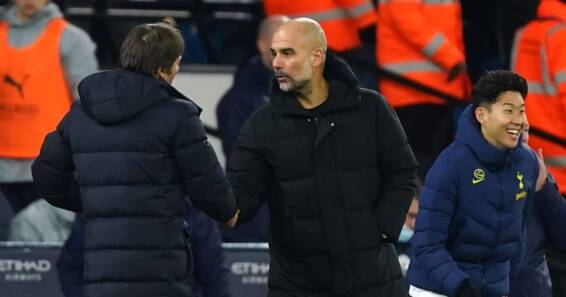 We had the momentum, but Joao loses the ball, Kyle lost the ball when he was alone, they had a few passes, they arrived at the byline and we defended badly at the back post.
People say it cannot happen, but football can happen! It happens. I don't need to lose a game to know it is difficult to win the Premier League.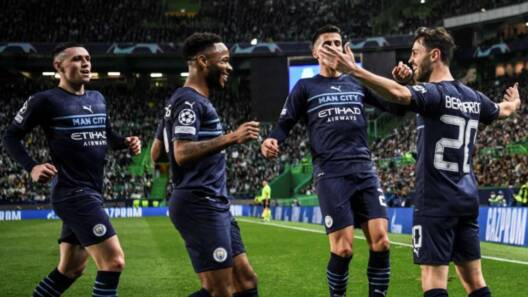 There are many, many games to play and people will drop points. We have a long week, we're going to enjoy the Champions League at home and train for our next game."
Manchester City's Champions League runs still going on, as last year they also couldn't win against their rival Chelsea.
Truly a man of the match Harry Kane
Harry Kane undoubtedly performed outstanding, people thought that old Kane is back with the full power and potential.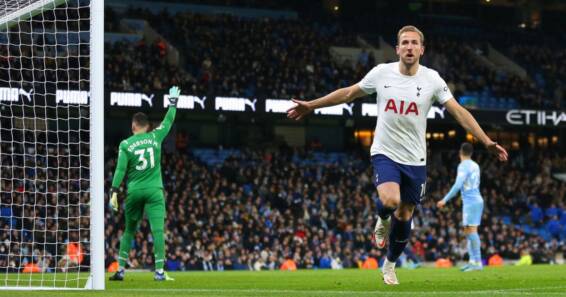 On his exceptional performance, Conte said, "Harry for sure we're talking about a world-class striker. He's working, he's working very well.
I think that he's improving also on the physical aspect and I'm working with him also to become a point of reference for us. To become more a striker because sometimes in the past he liked to go outside the box to play. He's very good also to do this.
Also with Harry, we're working a lot on many aspects. I think that my aspiration, I repeat, is to arrive at the end of the season and to see every single player improve after the work that we're doing.
It means our team is going in the right direction and is going to be more competitive to try to fight for something important."
He further said, "Crazy game! We worked so hard for so long, being 2-1 ahead for quite a lot of the second half, so to concede a penalty in the last minute was so heartbreaking.
But credit to the boys, we managed to find another chance at the end, and thankfully I could put it away. That's what the Premier League is all about.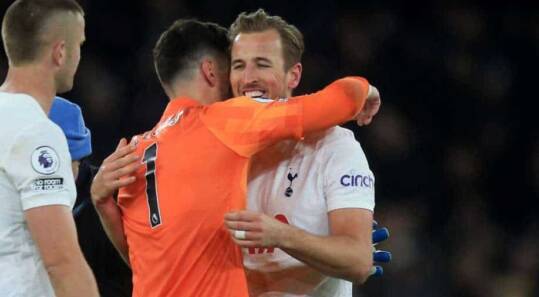 A great game for the neutral and obviously for our fans as well. They'll go happy today! We had to find a way to get our season back on track, so to grind out that result was special. Everyone was outstanding, and for bouncing back after a tough week. Hopefully, we can build on this now."
With this epic win, Liverpool gets the full leverage to win more matches to be in the top. Meanwhile, City has to be more focused if they want to grab every title this year including the Champions League.
What do you think of the story? Tell us in the comments section below.