Welcome to Karachi, a big city by the sea, where yummy food adventures await in 2023! This year, the city is still a food paradise with some popular restaurants in Karachi with lots of different foods to try.
There are fancy places to eat and also yummy street foods. From tasty kebabs that remind you of olden times, to foods from faraway places, this blog is like a treasure map to the best places to eat.
Best Restaurants In Karachi 2023
We'll show you 10 of the top restaurants in Karachi. They don't just give you food, but also happy times to remember. Let's explore these yummy spots together!
Café Flo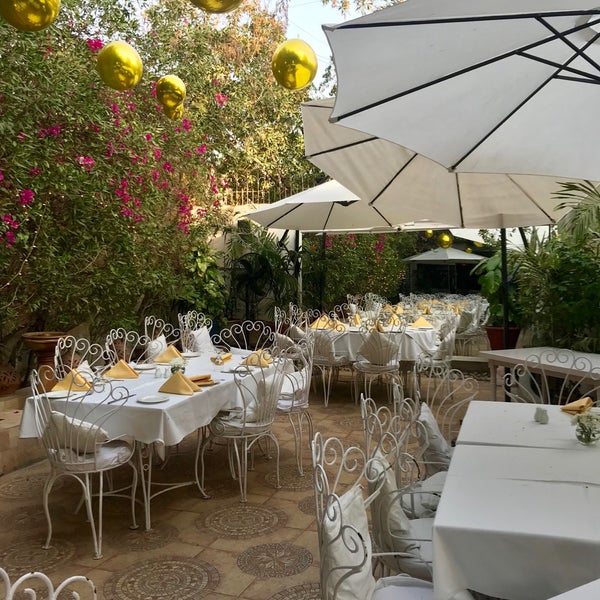 A delicious gem in Karachi, Café Flo is a must-visit for foodies. This well-known restaurant combines fine dining with a welcoming atmosphere. Café Flo's menu includes something for everyone, whether you're looking for European specialties or local favorites. It is one of the best restaurants in Karachi because of its devotion to quality food and exceptional service.
Café Flo's charming interior and warm ambiance create the perfect setting for a delightful meal. From their signature pasta to mouthwatering desserts, each dish is crafted with care, ensuring a memorable dining experience. Their attentive staff members add a personal touch to your visit, making you feel welcome and valued. For those seeking a culinary journey through flavors from around the world, Café Flo is an ideal destination.
Kolachi Restaurant
Kolachi Restaurant has established itself as a go-to dining destination in the city. With a breathtaking view of the Arabian Sea, this place offers a fine dining experience. The menu features a variety of Pakistani and BBQ treats that will satisfy your taste buds. Kolachi the best restaurant in Karachi, offers a unique blend of cuisines and a magnificent setting for a great meal.
The unique waterfront location of Kolachi sets the backdrop for an exceptional dining experience. Whether you're sitting inside or on their expansive outdoor terrace, you'll be treated to breathtaking views of the sea. As you explore their large menu, the mouthwatering aroma of sizzling kebabs and delicious meats welcomes you. Kolachi's passion for culinary perfection shines through in every bite, from traditional biryanis to sizzling platters.
China Town
For those who enjoy Chinese cuisine, China Town is one of the best Chinese restaurants in Karachi. It's a haven for anyone seeking Eastern flavors, with a comprehensive selection of authentic Chinese meals. China Town captures the essence of Chinese culinary creativity, from flavorful soups to delicious stir-fries. The restaurant's commitment to offering high-quality Chinese cuisine in the heart of Karachi has earned it a well-deserved place among the city's culinary treasures.
Also walking into the vibrant and lively ambiance of Chinatown transports you to the busy lanes of a Chinese bazaar. From spicy sweet and sour meals to aromatic fried rice, the cuisine offers a symphony of sensations. The attentive staff members improve the meal experience, making it unforgettable. Whether you prefer classic meals or daring flavors, China Town's cuisine caters to a range of preferences, making it a favorite among both locals and visitors.
Okra Restaurant Karachi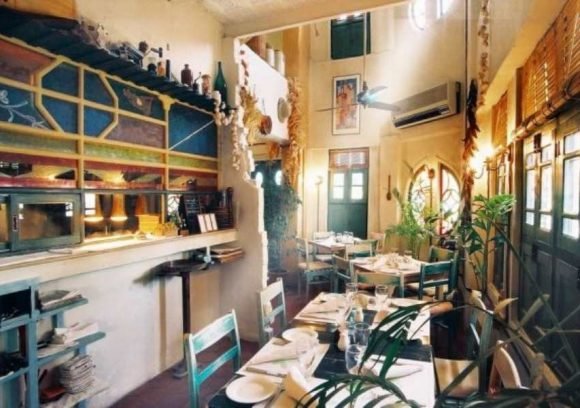 In Karachi, the word okra is linked with fine dining. Okra is a foodie's heaven, known for its modern ambiance and flavorful offerings. The menu features a blend of international cuisines, and the attention to presentation and flavor distinguishes it. It's no surprise that Okra constantly ranks among Karachi's finest restaurants, as it provides an outstanding dining experience that caters to a wide range of tastes.
At Okra, every dish is a work of art, thoughtfully plated to tantalize both your taste buds and your eyes. The elegant setting, with its modern décor and soothing color palette, creates an inviting atmosphere for a relaxed meal. From the moment you step in, the aroma of perfectly seasoned dishes draws you in. Whether you're enjoying a delicious steak or a Mediterranean-inspired pasta, Okra's commitment to culinary excellence shines through in every bite.
BBQ Tonight
When it comes to experiencing the rich aromas of Pakistani barbeque, BBQ Tonight is a local and visiting favorite. This popular restaurant takes pleasure in serving a wide variety of grilled specialties as well as traditional Pakistani meals. BBQ Tonight is one of Karachi's most popular dining establishments, because of its smoky flavors and juicy meats. It's the best restaurant in Karachi for people looking for an authentic flavor of Pakistani cuisine.
BBQ Tonight's vibrant and lively ambiance captures the essence of Pakistani culture and hospitality. From the sizzling sound of kebabs being grilled to the vibrant colors of the décor, the restaurant offers a holistic experience. The menu features a diverse selection of Pakistani classics, from spicy biryanis to flavorful seekh kebabs. Each dish pays respect to the region's rich culinary heritage, making BBQ Tonight a cherished spot for both locals and tourists.
Pompei
Pompei is a good port that brings the flavors of Italy to Karachi. This Italian restaurant is well-known for its wood-fired pizzas, pasta creations, and charming ambiance. From classic Margherita pizzas to gourmet pasta dishes, Pompei captures the essence of Italian culinary traditions. Its dedication to serving flavorsome Italian fare has secured its place among the top restaurants in Karachi.
The simple and comfortable ambiance of Pompei brings you to the trattorias of Italy, where food is honored as an art form. The wood-fired oven crackles with warmth, producing deliciously crisp pizzas with a delightful smokey aroma. Each pasta dish is prepared with fresh ingredients, bringing you to the heart of Italy with every bite. Pompei's menu appeals to all lovers of Italian cuisine, whether you like traditional favorites or unique variations on classic recipes.
Kababjees
Kababjees has earned a reputation for serving delectable Pakistani and Indian cuisines. With its diverse menu and inviting ambiance, the restaurant has become a favorite among families and friends looking for a hearty meal. From flavorful kababs to aromatic biryanis, Kababjees deliver an authentic taste of traditional flavors. This makes it the good restaurant in Karachi for those craving a satisfying desi meal.
Kababjees' warm and welcoming ambiance makes it an ideal spot for gatherings and celebrations. The menu pays homage to the rich culinary heritage of the subcontinent, offering a range of kababs, curries, and biryanis that are sure to delight. Each meal is carefully prepared using time-honored recipes that convey nostalgia and warmth. Whether you're sharing a meal with loved ones or enjoying a solo dining experience, Kababjees offers a culinary journey through the flavors of Pakistan and India.
The Deli – Top Restaurants In Karachi
The Deli offers a delightful range of international and local dishes that cater to a variety of tastes. Whether you're in the mood for sandwiches, salads, or gourmet coffee, The Deli has it all. The cozy setting and diverse menu options make it a versatile dining spot for different occasions.
Its cozy and calm ambiance invites you to enjoy an evening meal or a quick bite. The menu boasts an array of options, from hearty breakfast selections to satisfying lunchtime favorites. The menu offers a variety of alternatives, ranging from hearty breakfast options to filling lunchtime favorites. As you read the menu, the aroma of freshly brewed coffee fills the air. Each dish is prepared with care, ensuring that your taste buds are treated to a medley of flavors. Whether you're looking for a healthy salad or a comforting sandwich, The Deli has you covered with its diverse offerings.
Fujiyama Restaurants in Karachi
Fujiyama stands out as a good pick for fans of Japanese food. This restaurant offers Japanese culinary expertise to Karachi, serving sushi, sashimi, and other Japanese delights. The beautiful presentation and authentic flavors define Fujiyama as one of Karachi's best restaurants. This is the spot to go for a flavor of Japan in the middle of the city.
At the lovely Fujiyama, you can feel the calm and beauty of Japan all around you. Each sushi roll is a masterpiece, showcasing a balance of flavors and textures that delight the senses. From the subtle umami of sashimi to the crispy tempura, every dish reflects the shows craftsmanship of Japanese culinary traditions. The attentive service and peaceful setting create a memorable dining experience that transports you to the culinary landscapes of Japan.
Fuchsia Kitchen
Fuchsia Kitchen is a retreat for individuals who enjoy Thai cuisine's bright flavors. With its selection of aromatic curries, spicy noodles, and tempting dishes, this eatery captures the essence of Thai street food. Fuchsia Kitchen is a popular choice among food experts due to its colorful ambiance and rich flavors. It's no surprise that it's ranked among Karachi's best restaurants for people looking for real Thai food and flavor.
Step into Fuchsia Kitchen and you'll feel like you're in a busy market in Thailand, where every street corner is a culinary adventure. From the hot bite of tom yum soup to the creamy delight of green curry, the cuisine is a symphony of Thai flavors. Each meal celebrates the rich and bright flavors that characterize Thai cuisine. Whether you prefer sour, sweet, or spicy flavors, Fuchsia Kitchen will take your taste buds to the streets of Bangkok.
Exploring Karachi's culinary landscape is an adventure that promises a plethora of delectable experiences. Whether you're a fan of Pakistani spices, Chinese delicacies, Italian pasta, or international flavors, the restaurants in Karachi cater to diverse palates.
The city's dining scene continues to evolve, offering a wide range of options that promise unforgettable dining moments. As you embark on your gastronomic journey, these top restaurants are poised to take your taste buds on an exciting ride through the flavors of Karachi.
See More: Best Places To Dine In Karachi
What do you think of the story? Tell us in the comments section below.