Reading is the best habit to adapt to yourself, that's what we have been hearing since we were growing up. No doubt, books are the best friend you can have because it teaches you a lot and let you expand your thoughts in different directions.
Fictional books have always been the top priority among the youngsters because such fictional books or series are not boring and let the youngsters broaden up their imagination world.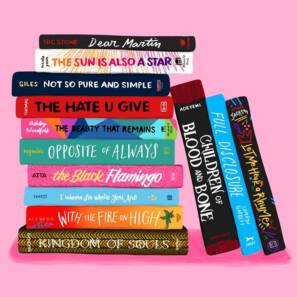 There is no shame in admitting that fictional book series hook the readers up till late until they finish it.
As for the beginners or say kids there's a guideline that they follow to start their reading journey. Same as here, in fictional book series there are tons of amazing series that you can grab and start reading it.
But it's hard to select the best ones among hundreds of series and that's why many people avoid reading series.
Top Fictional Book Series To Read
To make it easy for every reader out there, let's draft a list of top fictional book series that every fictional lover should read it. One thing, there's might become a conflict, because not every fictional lover will agree with the list because every person has their favorite genre. If you want to share it, then comment down below.
Lord of the Rings- J. R. R. Tolkien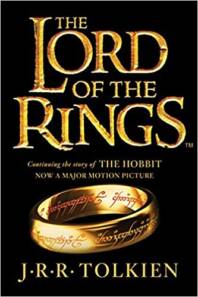 I know most of you have watched the long-hour movies of the series, but the charm and essence the book holds in it that's unmatchable. No matter if you have watched it read it because every single paragraph will create a visual in your head and it's mesmerizing.
Lord of the Rings is no doubt one of the classics and must-read series. There's no chance of avoiding the series because J.R.R Tolkien has written every dialogue and created amazing characters that stayed in our life. Especially the lovely Frodo, a character that none of the Lord of the Ring can ever forget.
ERAGON-Christopher Paolini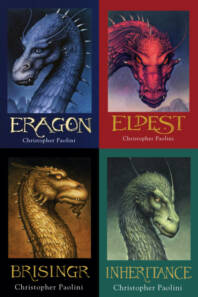 If you are into dragons and something different then the Eragon series is worth reading. It's a four-book series based in the fictional world Alagaësia. The book series is based on a young teenage character Eragon and his precious dragon 'Saphira'.
It's a story about friendship, struggle, and power. If you are looking for something new then Eragon should be on your list.
Game of Thrones-George R.Martin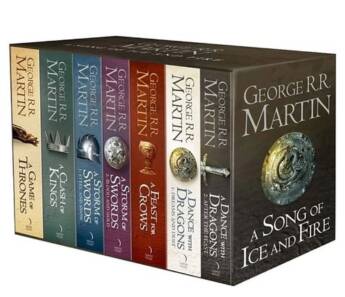 Talking about the fictional books and don't mention Game of Thrones wouldn't be fair. Game of Thrones is the world's famous fictional book series written by the well-known writer George R Martin who wrote the seven books series with brilliant characters.
No doubt, the TV show's ending ruined all the fun for the fans out there. TV didn't do justice to the book, but the book series is something you cannot ignore, but it's not for everyone.
The Witcher Series- Andrzej Sapkowski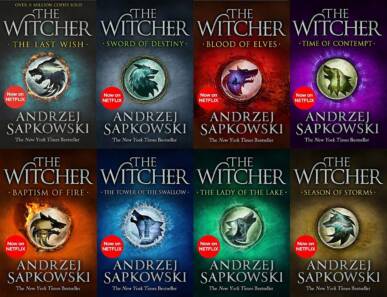 One of the most-watched and popular Netflix TV shows 'The Witcher' has their book series too. If you haven't watched the show don't, because this book holds everything in it and if you have watched it then there's no fun.
Andrzej Sapkowski did an amazing job with the book, every character has their essence and the witcher character takes the whole show.
These book series are a great start for beginning a new fictional series journey. Although no doubt there are tons of other series placed on the bookshelf, these might build the urge to read more fictional series.
READ MORE: Here Are 11 Books You MUST Read Before You Hit Your 20'S
What do you think of the story? Tell us in the comments section below.