Winter is here and it's high time that people should shift towards a healthy diet. Because if you don't know, in winter lot of health problems occur and major surgeries take place.
For winter people try different food alternatives to stay healthy and follow various habits as well. But there's a proper alternative to food and that's nothing better than dry fruits in the winter season.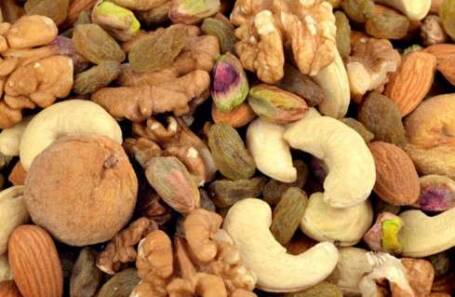 Dry fruits are considered to be one of the healthiest and perfect substitutes for fried or oily snacks and a great way to satisfy your food cravings in the winter.
Dry fruits provide you the wholesome nutrients, vitamins, and warmth in the chilly winter season. Dry fruits contain endless benefits and it's also useful for your skin and thus form a key ingredient in beauty products.
To have a better snack time in winter, here are the top 5 dry fruits to eat this winter and each one holds benefits.
Top 5 Dry Fruits To Eat In This Winter
1. Almonds
Number in the spot of dry fruits its none other than everyone's favorite "Almonds". Almonds are known as the 'king of dry fruits as they are full of essential fatty acids, fiber, and protein.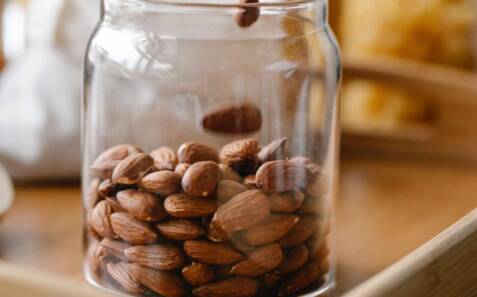 Almonds have also been an important part of our life and played their role in some way to benefit us. In the winter season, almonds feel like heaven for dry fruit lovers because of their infinite health benefits.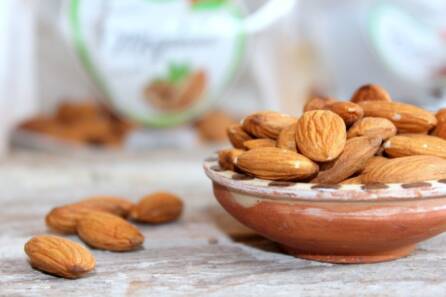 Almonds are also known to support blood circulation, improve hemoglobin levels and decrease cholesterol levels.
And in terms of skincare almonds also holds their place for making skin a more shiny and radiant look, even on very dry winter days.
2. Walnut
Walnut is undoubtedly considered as one of the healthiest nuts, which is a must thing to have in the winter season and that's why it holds the second position.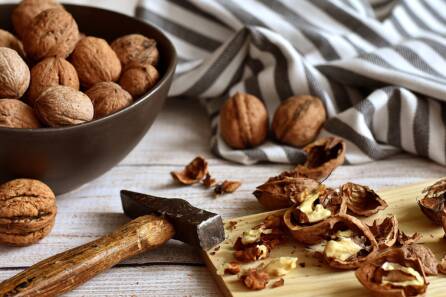 We all know the winter season dries your hair, walnut contains omega-3 fatty acid which is very good stuff for hair, especially in this climate season.
Another fun fact, if you eat walnuts in winter, it will also keep your body warm as well.
3. Figs
Figs are known to the desi people as Anjeer and they are full of minerals, vitamins, and fiber. For those who don't know, Figs aka Anjeer is a great source of vitamin A, vitamin B1, vitamin B2, iron, manganese, sodium, calcium, phosphorus, and chlorine.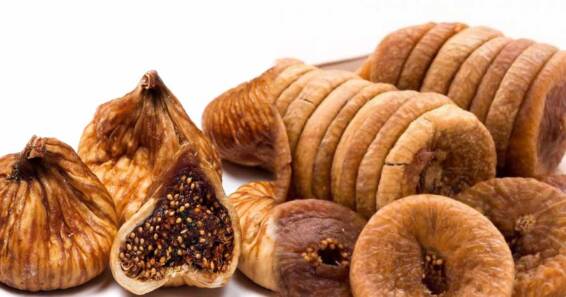 Figs have been used for health remedies for a very long time. Figs have been used in helping diabetic patients to reduce the amount of insulin required by diabetic patients.
Other diseases that figs cure include asthma, constipation, indigestion, cough, and bronchitis. So, there's no doubt usage of figs in winter proves to be beneficial.
4. Cashew
Cashew nuts are also another famous winter dry fruits out there that everyone must try and take full advantage of it. As the younger generation falls into the migraine world very frequently, then cashew nuts are worth it as it helps in preventing you from it.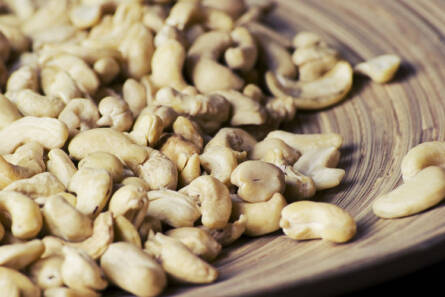 Want to glow in the winter season? then Cashew nuts are the ones that you should start consuming because it's full of Vitamin E and has anti-aging properties.
5. Pistachios
Talking about winter seasonal dry fruits and not mentioning Pistachios won't be fair to the list. Tasty green nuts of Pistachios are filled with a richness of vitamins and minerals like iron, calcium, magnesium, potassium, copper, and phosphorous.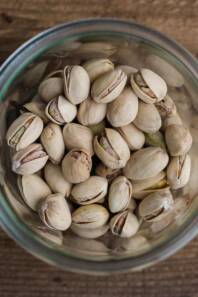 Pistachio holds a good amount of Vitamin E that protects your skin from Ultra Violet rays and it prevents you from skin cancer disease as well.
There's the reason that Pistachios are the unique nuts in the world because it contains carotenoids, lutein, and zeaxanthin.
Winter season is full of surprises and sickness. Just like you must try all of these dry fruits in this winter season, you must also take care of your good health with home remedies to keep you away from being a sick loth human. Do check out the top 5 home remedies to get rid of cold flu and cough.
What do you think of the story? Tell us in the comments section below.