Celebrities are likely to have luxurious lifestyles and love to spend thousands of dollars on expensive items. There's no way you won't see any celebrity owning something precious that cost them millions of dollars and they let go without showing it off.
Among all the luxurious items, celebrities love to own supercars and it's one of the precious items that they love to own.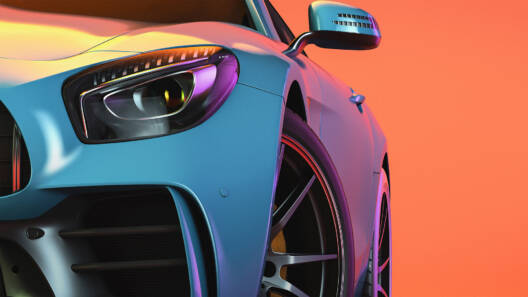 They own more than one supercar car and it is kept in their garage. But among these supercars, there's one car that holds big importance and value as well.
That's the reason today, we are going to enter the garage of famous celebrities and check out the most valuable supercar they hold.
Top 5 celebrities with the most expensive supercar
1. Jerry Seinfeld – Porsche 959 ($700,000)
Jerry Seinfeld is one of the most popular comedian-actor, writers, and producers. His popularity began with the sitcom he created with fellow comedian, writer, and producer Larry David titled Seinfeld. After that, he went on the lane of billion dollars with a net worth now at $950 million which he amassed through his sitcom, a spectacular spread of real estate, and over 150 cars in possession.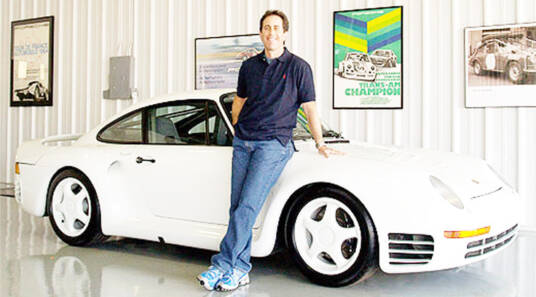 His most expensive supercar "Porsche 959" cost him around $700,000 with a perfect blend of race-car performance and luxury comfort, the ultra-performance car boasts a twin-turbocharged engine with a 6-speed manual transmission with a top speed of 190 MPH.
2. Kanye West – Lamborghini Aventador ($750K)
Kanye West who is now known as "Ye" always showed his love for supercars. His career as a music producer and rap artist gave him endless success along with controversies which led him towards more popularity.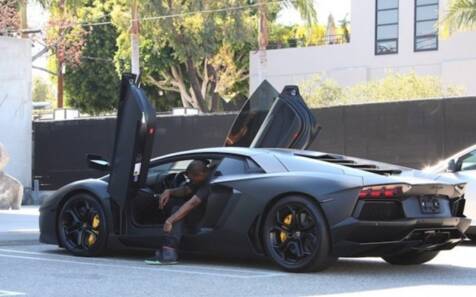 In the 2022 edition of the top 5 celebrities owning the most expensive supercar, Kanye or Ye found himself in the second spot with Lamborghini Aventador which is around 750k.
Aventador has been the center of attention because it's already owned by numerous celebrities such as the rap Barbie Nicki Minaj, Chris Brown, Justin Bieber, and the younger Kardashian sister, Kylie Jenner.
3. Beyonce Knowles – Silver Cloud Rolls Royce ($1 Million)
Not everyone can hold the style of driving Silver Cloud Rolls Royce like Beyonce whom legit represent the brand in her own way.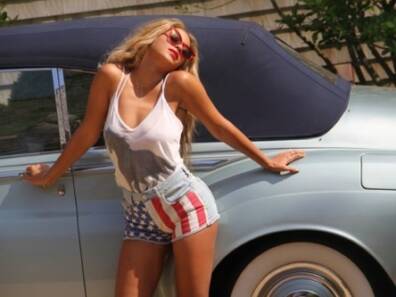 Beyonce is known for her iconic albums and singles. She's also the wife of famous rapper Jay-Z who also owns the rarest expensive car and by default, he also stands tall for owning an expensive supercar.
4. Steven Tyler – Hennessey Venom GT Spyder ($1.2 Million)
Steven Tyler, the lead singer of Aerosmith band who turned 74 this year owns one of the most special supercars on the planet. Hennessey Venom GT Spyder cost him around $1.2 Million and that's enough to strike fear into the heart of man.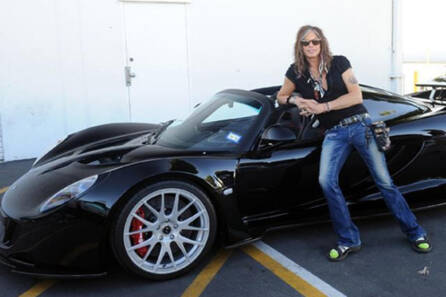 Hennessey Venom GT Spyder showcases the true meaning of speed with V8 engine that gives you insane horsepower.
5. Samuel Eto – Aston Martin One-77 ($1.6 Million)
We all know, when it comes to sports athletes Basketball players do earn a lot comparatively soccer players. And that's the reason their lifestyle looks way more lavish than footballers. But it's that much true, over the past decades footballers have over-crossed basketball athletes and gone up ahead when it comes to earning.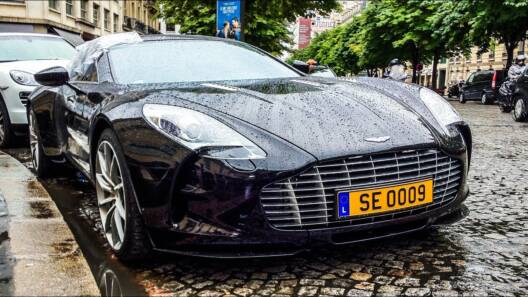 Samuel Eto, has had a star-studded football career. At one point, the Cameroonian footballer was one of the highest-paid football players in the world who played for Barcelona, alongside Ronaldinho and Lionel Messi.
His exceptional net worth let him buy an Aston Martin One-77, which is priced at $1.6 million. Just like him, Cristiano Ronaldo also owns a collection of supercars.
These celebrities undoubtedly own some of the most expensive supercars. Because their net worth value is the high rocket, you can also check out 2022's top richest celebrities as well.
What do you think of the story? Tell us in the comments section below.