A developing country though, Pakistan has given birth to some of the richest people who have made their global presence felt substantial. The magical soil of this country gives such endurance, patience, and zeal to work hard and make it to the top. Pakistan's amazing landscape and rich land provide a myriad of opportunities to make a fortune. Cheap and plentiful labor also drives costs down, benefitting businessmen with large-scale operations. Once you become the market leader, the rest is history as you can earn through investing in countless other industries. That is what the majority of conglomerates in Pakistan have been doing to grow their fortune in endless ways. Here is the list of the top 10 richest men in Pakistan in 2023.
Top Richest Men In Pakistan 2023
1. Shahid Khan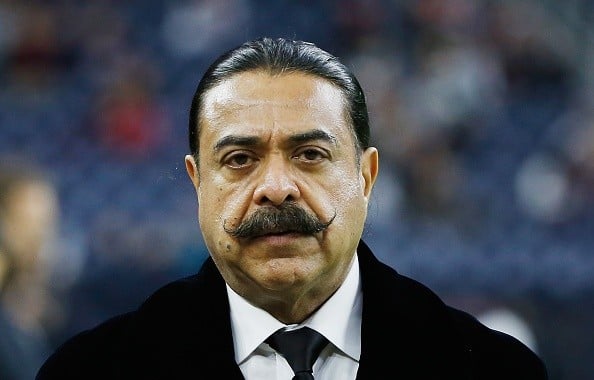 Born on the 18th of July, 1950, in Lahore, Shahid Khan, an American-Pakistani, ranks as the richest man in Pakistan. Shahid Khan moved to the US at the age of 16 to complete his graduation from the distinguished University of Illinois at Urbana-Champaign College of Engineering. Securing his first job at an automotive manufacturing company, young Shahid envisioned his own business of supplying car bumpers for customized cars and pickup trucks. He bought the company where he worked from his employer, Flex-N-Gate Corporation growing it into a company worth $8.89 billion in 2020 having manufacturing plants in the US, China, Argentina, Spain, Germany, Mexico, and Canada. Shahid Khan became one of the biggest global suppliers of automotive parts making him the top richest man in Pakistan.
A sports enthusiast, Shahid Khan also owns the NFL team Jacksonville Jaguars, the London soccer club Fulham F.C. and he is the major investor behind the professional wrestling promotion All Elite Wrestling (AEW). The acquisition of Four Seasons Hotel Toronto significantly increased the massive wealth of Shahid Khan. With a net worth of $8.5 billion, Shahid Khan ranks as the top richest man in Pakistan in 2022.
2. Sir Anwar Perwez
Born on 15th March 1935, in Rawalpindi, Mohammad Anwar Pervez belonged to a farming family. In 1956, at the age of 21, young Anwar Pervez migrated to England to try his luck. After struggling for years, working as a telephone operator, bus conductor, and driver finally Anwar Pervez opened his first grocery store, Kashmir, for the Muslim community in London in 1963. Later renamed Bestway, the store went on to become the UK's leading chain of wholesalers. The brand occupies as much as 18% of the UK's market share of wholesalers.
Sir Anwer Pervez was honored with the title of Officer of the Order of the British Empire in 1992 and a Knight Bachelor in 1999. In 2000 the Pakistani government presented Hilal-e-Pakistan to Sir Pervez for his services as a Pakistani in the UK.
3. Sadruddin Hashwani
One of the biggest business tycoons of Pakistan, Sadruddin Hashwani owns an estimated wealth of $900 million making him one of the top richest men in Pakistan.
He began his business by setting up a company in 1960 along with his brother which had grown into the country's largest cotton trading company by the 1970s. Hashwani owns the giant Hashoo Group under which Pear Continental Hotels, Marriot Hotels, oil and gas companies, and pharmaceutical companies operate. In 2014 he published his bestselling book, Truth Always Prevails. Sadruddin Hashwani has also been honored with the Nishan-e-Imtiaz for his commendable services in Pakistan's business sector.
4. Mian Mansha
A renowned name in the Pakistani business community, Mian Muhammad Mansha was born into an elite family in Faisalabad, the hub of business in Pakistan. He graduated from Hendon College London and returned to Pakistan, later on becoming the CEO and founder of the huge conglomerate, Nishat Group.
Nishat Textile Mills was originally run by his forefathers as a family business, which later grew into the Nishat Group having several companies under the banner. Nishat Hotels, Adamjee Group, MCB Bank, DG Khan Cement, Emporium Mall, Nishat Kia Motors, and Nishat Chunian Group Textile Mills are landmarks of the empire of Mian Muhammad Mansha. He was awarded the prestigious national award, Sitara-e-Imtiaz in 2004. He has served as a board member of various commercial institutions in Pakistan. Having a net worth of $ 5 billion, Mian Muhammad Mansha ranks as the richest man in Pakistan in 2022.
5. Asif Ali Zardari
Born on 26th July 1955, Asif Ali Zardari belonged to a family of landlords. However, it was not until his marriage to Benazir Bhutto that he got public attention. That marriage marked the beginning of his political career. He served as the President of Pakistan from 2008 to 2013. He also holds the office of co-chairman of the Pakistan People's Party (PPP), the second-largest political party in the country. With investments in the agricultural, real estate, industrial and beverages sectors Asif Ali Zardari amassed riches and ranks amongst the top 10 richest men in Pakistan.
6. Malik Riaz
Born on 8th February 1954, Malik Riaz Hussain belonged to the humble family of Rawalpindi. He began his career as a clerk in a construction company. Capitalizing on his knowledge and experience about the sector, he formed his own construction company in the 1980s.
His first major project was to build a gated community for naval workers, after which he named his construction projects as "BAHRIA". Bahria Town housing societies are present across the country including Rawalpindi, Lahore, Islamabad, and Karachi. Bahria Town is the biggest real estate developer in Asia. Malik Riaz is also involved in philanthropic work. Bahria Town Company is one of the first ones to donate and help in case of calamities and disasters.
7. Nawaz Sharif
Another prominent political figure, Nawaz Sharif was born on 25th December 1949. He was born into an influential and well-to-do family in Lahore. Before entering into politics he ran a family business with his father. However, his business reached new heights of success as his political career flourished.
The family owns Ittefaq Group-a giant steel conglomerate, runs a real estate business, and owns the Sharif Group. He has served as the Prime Minister of Pakistan for more than 9 years. While he was holding the office of Prime Minister, he was disqualified from the service due to his involvement in Panama Papers in 2017.
He was sentenced to imprisonment for 10 years. However, in October 2018, he was diagnosed with an illness and was granted leave to London for his treatment. Currently, he resides in London where his treatment is under process. With a net wealth of at least $1.6 billion, Nawaz Sharif ranks as the richest man in Pakistan.
8. Nasir Schon
Nasir Schon is one of the distinguished names in Pakistan's business community. The leading figure of the Schon Group, Nasir Schon ranks among the top richest men in Pakistan. Schon Group is a huge conglomerate including Schon properties, Dubai Lagoon, Schon Business Park, and iSuites.
9. Abdul Razzak Yaqoob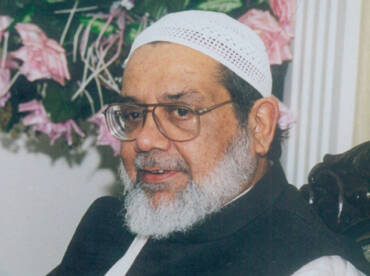 Dubai-based Pakistani businessman, Abdul Razzak Yaqoob ranks among the top 10 richest men in Pakistan. He is the owner of ARY Group which includes a leading media house, real estate developer, jewelry brand, and many other businesses. ARY Group also owns the prominent team of PSL, Karachi Kings. Abdul Razzak Yaqoob also holds the position of the head of the World Memon Organization. The group is vehemently involved in philanthropic and charitable work.
10. Tahir Saigol
The Saigol Group, led by Tariq Saigol is a huge conglomerate under which several companies operate. The Saigol family ran a business even before the independence of Pakistan. Hence it was inevitable for the generations to come, not to become successful businessmen. The Saigol Group has companies like Saigol Computers, Kohinoor Textile Mills, Kohinoor Sugar Mills, Kohinoor Ginning Factory, Kohinoor Ghee Mills, Azam Textile Mills, Maple Leaf Cement, and United Chemicals Limited amongst many others to its name.
Also Read: 10 Richest Muslim Women In The World
What do you think about the story? Tell us in the comment section below.