Looking for something really exciting on Netflix? As most of us are moving to digital resources or streaming channels because you-know-why! (Thanks to this pandemic). And therefore you are looking for some interesting Netflix recommendations for the top 10 movies on Netflix to watch in 2021. And then your best friend suggests you some great movies, but WAIT! What if you've already watched all your best friend's recommendations?
While it can be quite challenging to sit and scroll all of Netflix's major hits, so we have this comprehensive top-10-guide to give a shout out to the best movies on Netflix. From thrilling epics to sci-fi dramas, let's see which ones you've binged watched or which you would love to see.
The Top 10 Movies on Netflix:
Here are the top 10 movies you can watch on Netflix. Let the chilling begin!
Okja
This inventive and bold sci-fi movie whisks you off to the meat and food industries. Directed by Oscar-winning Bong Joon-ho, you know you are in the right place. Having some attractive visuals and an insanely brilliant crew, Okja triggered numerous debates and discussions exclusively around these industries. Also, you don't need an excuse when it is showcasing Tilda Swinton, right?!
Into the Wild
Starring Emile Hirsch, Into the Wild, is a true story based on Jon Krakauer's novel, focusing on Emory University graduate Christopher McCandless with possessions and promising life at his fingertips. Rather than going for credit cards or wealth, he favors a trekking life. Being tested by hardships, rough patches, and cross-country issues, he learns about survival and about himself. Admired for director Sean Penn's adaptations and McCandless's performance, it's "the one" you can't miss! This can be your all time favorite movie if you are a lone wanderer.
Atlantics
If the Top 10 movies on Netflix are discussed, this is a must. Time for a magical charisma straight from Atlantics – with beautiful cinematography and spooky love story plot, experience the on-screen love-life of Souleiman and 17-year-old named Ada. Highlighting the living circumstances and poor working in Senegal, it's an enchanted flicker that's hard to classify, and you will know why!
Pieces of a Woman
Remember, The Crown's Princess Margaret? You might identify Vanessa Kirby from there, who's giving jaw-dropping performance and is equally stunning and being magnificent. A struggling woman who's going through the grief and trauma of her newborn's loss. Not easy for people who are looking for fun-filled movies, Pieces of a Woman justifies the pain a female may go through as this movie features a 30-minutes birth scene as well that's hard to swallow because not everyone has the guts to bear such scenarios.
The Social Dilemma

Everything that comes free takes our freedom away. With this Netflix documentary, you're all set to understand the terrifying effects of social media on us and what conspicuous algorithms all the tech giants have. With a rollercoaster of polarizing aspects and the negative impact of these social networks, The Social Dilemma is worth a watch on Netflix.
Stardust
Sometimes, you aren't looking for sci-fi or action genre, and want to watch top fantasy movies on Netflix, is all you can think of. If you ever are in need of this genre, Stardust delivers what exactly you are up to. A young man, Charlie Cox (Tristan Thorn), lives near a magical kingdom where he struggles to retrieve a fallen star, but things get complicated, and the fallen star turns out to be "something different."
His House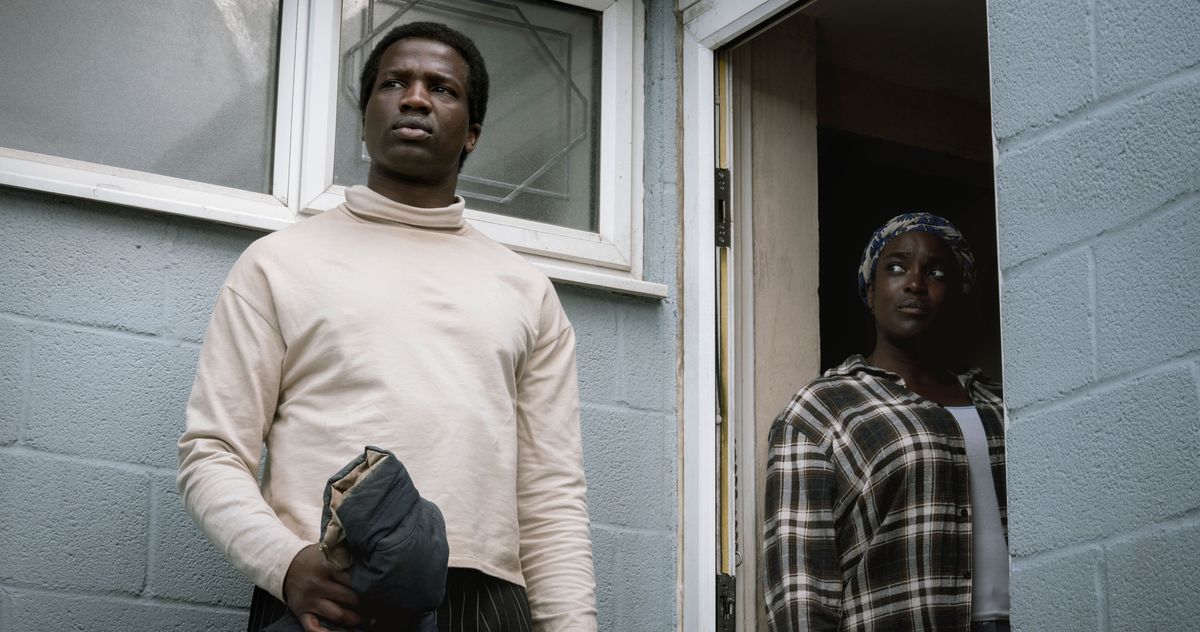 The weekend always calls for a sleepover at your friend's place, and that's when His House gives you an exceptional horror. It certainly deserves a spot in the Top 10 movies on Netflix. We all love to watch crazy horror movies and scare our friends with some pranks or movies, so here Netflix gives you a chance. Anchored by the story of two immigrants who expect a better living in England–they are provided with a house that's occupied by something, leaving the rest for you to explore.
I Don't Feel at Home in This World Anymore.
Equally cynical and humorous, this Netflix Original movie depicts everyone's cynicism with the world and echoes the life of someone who plans to stand against a heavily self-interested society. This hidden gem is all about showcasing a self-centered society that takes your breaths away with spectacular twists and story writeup. Starring Elijah Wood and Melanie Lynskey, expect the best from the producers of Green Room.
Enola Holmes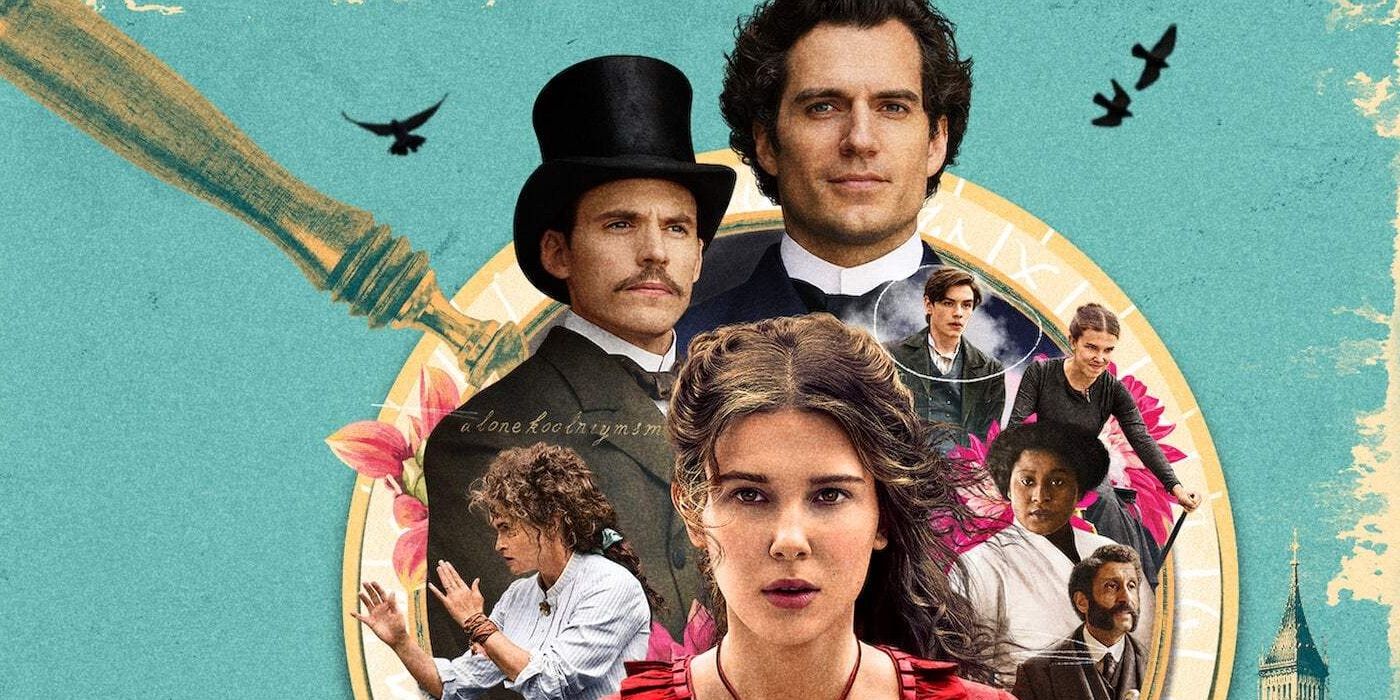 Surprised to see another "Holmes" here? Yeah, meet Mycroft and Sherlock's Lil-sister, who's witty, charmer, and just like her brothers. Join Enola with this light-hearted movie as she brings in two mysteries and sorts things as the eponymous heroine. "Holmes" is quite a dearie for all of us as Enola takes us together on her cases and adds in intellect and charisma together. It's a surprise and a delightful escape. This is a must watch movie on Netflix.
The Old Guard
Netflix, a perfect place with each and everything for everyone out there. Though Netflix's efforts at high grossing superhero movies might not be like DC or Marvel standard, "The Old Guard" is undoubtedly a stirring watch. Played a bad-ass warrior, Charlize's fed up with the world and seeing things getting worst–watch the wild adventures and best efforts of Theron. Perfect for all the comic-book action lovers out there!
Have some entertainment!
Whether you are looking for Netflix escapism or trying to watch some best-known originals, there's something for everyone, so get yourself seated for all time favourite movies. Check out our 2021 Netflix movie suggestions and pick the best one for yourself!
Hope we've served you well..
Keep chilling, keep binge-watching! 😉