To guarantee you put out the best olfactory signals, here are the top 10 men's cologne – whether you need a fresh fragrance for everyday use or something dramatic and daring for those special moments.
Like a dog to a bone, a firefly to fire, a snake to a flute, some colognes are proficient at snatching our attention by engaging our senses. Whether warm and woody or fresh and neat, colognes have the capability to convey personality and draw attention. So, if you're studying to boost your advantage, the right scent will go a long way. Luckily, we understand what you need.
Top 10 Men's Cologne
Fragrances can convey a million moods—from relaxation and playfulness to authority and power.
Let's start in a descending order…
10. Bleu de Chanel Cologne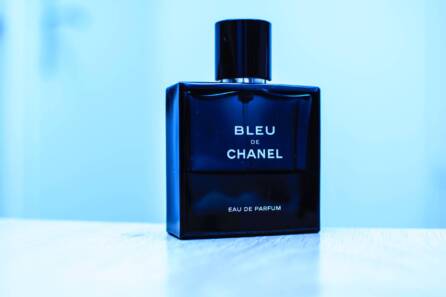 Since its conception in 1910, Chanel has forever been compatible with elegance. Therefore, it is no wonder that their Bleu de Chanel cologne is a timeless, must-have accessory to any man's life. Unmistakably masculine, it produces together incense, amber dry cedar, and ginger to present a sweet-smelling woody scent, while citrus notes introduce an air of fresh sophistication. Oriental wonderments await the wearer as the hour's pass and mint notes make style for a seductively spicy undertone.
9. Gucci Guilty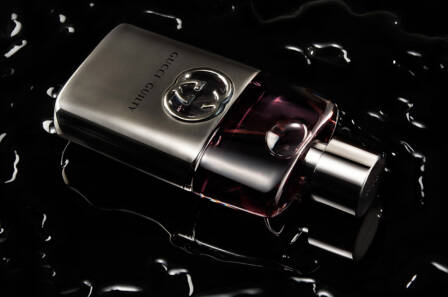 A luxurious cologne starring invigorating lemon – impossibly seductive and romantic—alongside neroli and French lavender. Finally, patchouli, wrapping you up in its woody incense-like aroma, followed by ultra-masculine cedarwood. Gucci Guilty is the anti-conformist, hedonistic, and extravagant fragrance that every bad-boy has been waiting for. It would suit any out and proud Casanova or pleasure-seeker.
The vibe is modern, exotic, and incredibly intense. Just as the name suggests, Gucci Guilty is an exquisitely guilty pleasure. Gucci Guilty oozes a style that will have women and men captivated both day and night; that is exactly why it cut to become one of the top 10 men's cologne.
8. Dolce & Gabbana The One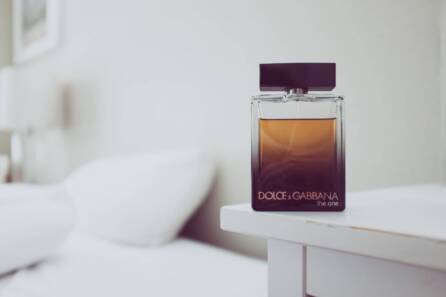 Concurrently modern and classic, Dolce & Gabbana's The One is a timeless scent highlighting an elegant and luxurious scent. The cologne boasts a balance of tobacco notes and refined spices that achieve a masculine, oriental scent.
As well as scenting great, the fragrance also looks fabulous in the bottle. Put in a clean glass bottle with a brushed brown metal cap; the cologne implies contemporary luxury in every way.
7. Viktor & Rolf Spicebomb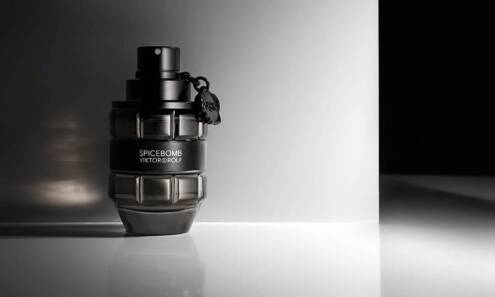 The male equivalent to Viktor & Rolf's famed female perfume, Flowerbomb, Spicebomb is an equally explosive, powerful, audacious, and sensual scent. The cologne bomb housed within a fitting hand grenade-style bottle contains two contrasting yet complementing accords.
The first is addictive and fiery and features notes of chili, saffron, leather, tobacco, and vetiver. Consequently, the counterpart and polar opposite to this are the explosive, icy scents of bergamot, grapefruit, elemi, and pink pepper.
6. Christian Dior Sauvage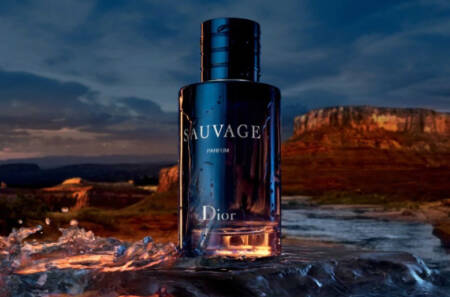 You'd be hard pushed to find a list of top 10 men's cologne that doesn't feature Sauvage by Dior. It's a best-selling fragrance for a reason. Probably something to do with its poster boy: anti-hero and heart-throb Johnny Depp.
The vibe is outlaw-meets-poet, and the mood is untamed sensuality. Sauvage evokes a combination of raw masculine power and fresh and playful sweetness. The fragrance greets you with juicy bergamot and pepper⁠—strong and unapologetic. Next, come the woody and musky. Finally, hitting the bullseye is Papua New Guinean Vanilla absolute.
5. Acqua di Giò Absol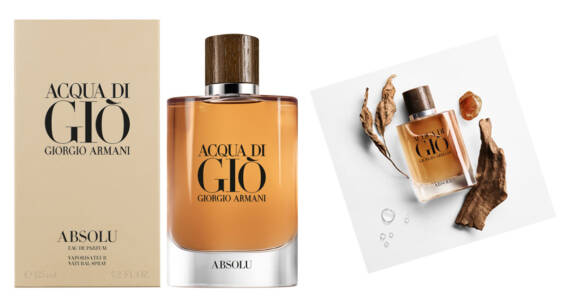 A reinterpretation of the classic Acqua di Giò is a seriously sexy scent.
It's both elegant and masculine, sensual and down-to-earth, mixing aquatic and earthy inspirations to seductive effect. Woody and marine notes sit alongside sensual patchouli, while tonka bean and labdanum have the final say. It's cozy, warm, and intense.
Acqua di Giò Absolu ticks all the boxes in terms of elegance, dependability, and great performance. It will quickly become a day essential—as integral to your outfit as your favorite watch. In other words, it's already a modern classic.
4. Euphoria Intense Cologne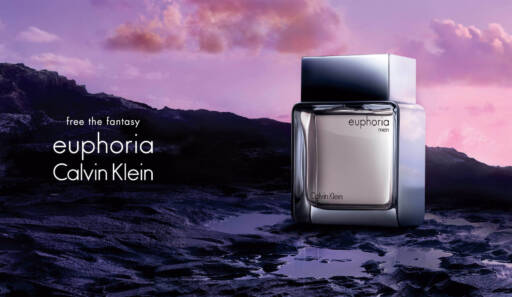 Euphoria Intense is a new fragrance inspired by the darker, sexier euphoria men's signature. Intense yet smooth, it blends the signature scent with darker wood and spice notes for a richer, masculine scent at the peak of its sexiness.
Bright undertones deepen this colognes sophistication and help to seduce the senses further.
3. Versace Eros Perfume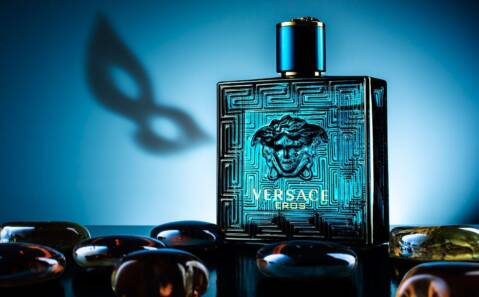 Eros is not a subtle scent. It's a heart-on-your-sleeve kind of fragrance—a real aromatic explosion. This is exactly why it is added to the list of top 10 men's cologne.
You're setting yourself up for success when you wear a fragrance named after Eros, God of love and son of Aphrodite. Romance will certainly be in the air—or at least on your wrists⁠—when it comes to this scent from Versace.
With its azure blue bottle and references to Greek mythology, even before you've taken the cap off, Versace Eros will whisk you away to idyllic sandy shores and summer love.
The love affair continues with top notes of mint, green apple, and lemon, followed by a warm embrace of tonka bean and geranium. Base notes of Madagascan vanilla, vetiver, oakmoss, and a mix of Virginian and Atlas cedar are there with the closing kiss.
2. Nautica Voyage Cologne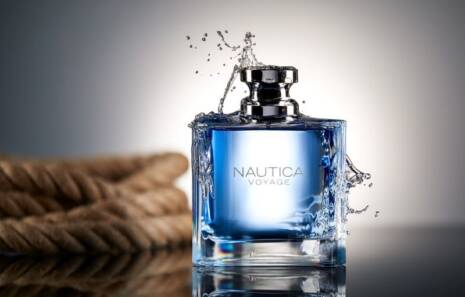 A personal favorite, hailing from the design house of Nautica, this is a charming and dynamic cologne for the fragrance wearer who's a nomad at heart. The perfect scent to accompany your journey through life on a day-to-day basis, it conjures up dreams of distant horizons and setting sail for far-flung lands.
Not at all overbearing, it's fresh, contemporary, and masculine. Top and middle notes of green leaves, apple, and lotus lift your mood and boost your confidence. And delivering the impetus you need to pack a bag and go is a base of cedarwood, amber, musk, and marine notes.
Nautica Voyage is a scent sure to speak to the travel-hungry modern man, with its inspiration drawn from voyages across oceans and journeys into unchartered waters.
1. 212 Men Perfume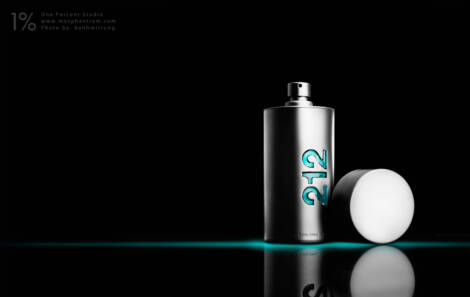 Another personal favorite, 212 Men by Carolina Herrera, is a Woody Floral Musk fragrance for men. 212 Men was launched in 1999. 212 Men was created by Alberto Morillas, Rosendo Mateu, and Ann Gottlieb. Top notes are green notes, grapefruit, spices, lavender, bergamot, and petitgrain; middle notes are ginger, violet, gardenia, and sage; base notes are musk, sandalwood, incense, vetiver, guaiac wood, and labdanum.
The overall mood is breezy and peppery at once. Light and easy-to-wear fragrance, perfect for everyday use. If you're a man who knows what he wants—whether that's at work or play—then this cologne is the scent you need.
This was my list of top 10 men's cologne; let me know in the comments below if I have missed any!