If you hear a piece of sad news late at night or saw the current pandemic situation before sleep chance is high that you will only get a nap or a disturbed sleep. Stressing out will make you overthink and leads to sleepless nights; you need to change the way you live your life, and adding some humor and comedy does work. If you don't appreciate and enjoy the life you have been blessed with, you are surely going to rant and cry about it. The top 10 comedy movies below have always been a mood changer!
Comedy movies are considered 'family films' in India. No points for guessing that they do exceptionally well at the box-office. So much so, romance comedy movies pegged evenly in the popularity charts. While the comedy films today are mostly 'escapist' in nature, some old gems from back in the day boasted of impeccable story lines. Nevertheless, there are good comedy movies made even today.
Every movie have some especial and essential ingredients of it, which defines its genre;
Action- includes some action, fighting scenes, and adventure.
Horror- includes scary moments and frightens scene to shock the audience
Romance- revolves around a love story and an emotionally driven series.
Comedy- includes funny moments, comedy scenes.
And many others like criminal, gangster, fictional, paranoid and political based etc. in the entertainment industry now.
The essence of humor in life generally helps you relieve stress; people put effort into finding a way to add some fun to their lives. Watching comedy Indian movies is one of them; you know it for a fact now that life is struggling and put you in a difficult position at times.
Enjoy Your Weekend with Top 10 Bollywood Comedy Movies
Ready to whip out your funny bone and bash it violently on the nearest flat surface? Then you're ready for our list of the best comedy movies ever
For you, we have collected some best comedy movies of Bollywood that are on the top 10 list of viewers,
Munna Bhai M.B.B.S
A gangster duo starring Sanjay Dutt and Arshad Warsi become fake doctors for the sake of their parent's desire. This movie builds an interesting plot then turns into a surprising comedy movie. And get a massive response from the audience released in the year 2003.
Munna Bhai will go down as one of the most iconic characters of modern times. While the first instalment of this hit series (Munna Bhai MBBS) revolved around an underworld don taking a medical college by storm, the second instalment (Lageraho Munna Bhai) was all about Gandhigiri and its relevance to modern society. Hardcore fans are still waiting with bated breath for the third instalment.
Hera Pheri
Hera Pheri is one of the must-watch top 10 comedy movies, three people from different personalities get a house shared at some point. A hilarious trio in search of money makes you laugh your heart out. This comedy Indian film amazingly carried out Akshay Kumar entertainment star Sunil Shetty and Paresh Rawal and made the audience stick to their couch.
Andaz Apna Apna
One of the most-watched comedy movies hit the box office at that time. The film is full of laughter and catchy dialogue starring amir khan and Salman khan; it plays a character of middle-class youngsters to compete over a wealthy girl story that goes down to the funny road.
While the film fared averagely when it hit the screens, it currently holds the reputation of being a cult classic. The dialogue of this movie has been quoted, re-quoted and inducted into modern conversation and culture. That's the greatness of this quirky comedy.
Welcome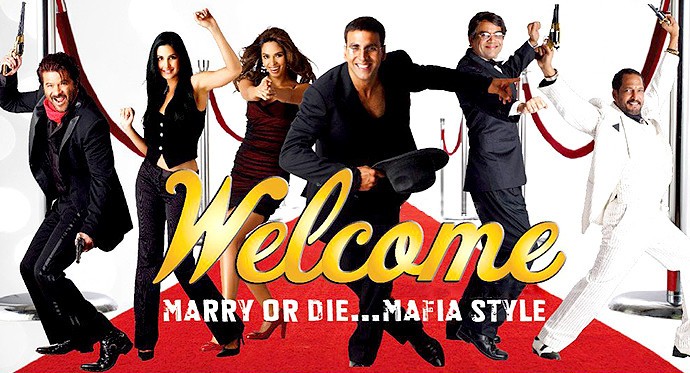 The story revolves around two thugs who eagerly wanted their sister to marry a decent guy in a respectable family. To get this task done they create some stupidly funny scenario; this will grip your interest. Played by subtle comedy king Nana Patekar, Akshay Kumar and the sister Katrina kaif, a 2007 released movie.
Chup Chup Ke
Starting with a suicide, nobody knows how it will take a turn and become a hilarious movie. a guy who commits suicide shahid Kapoor was somehow saved by a fisherman. From there he performs activities as a deaf and dumb person. The story makes such consequences that you won't want to miss.
3 Idiots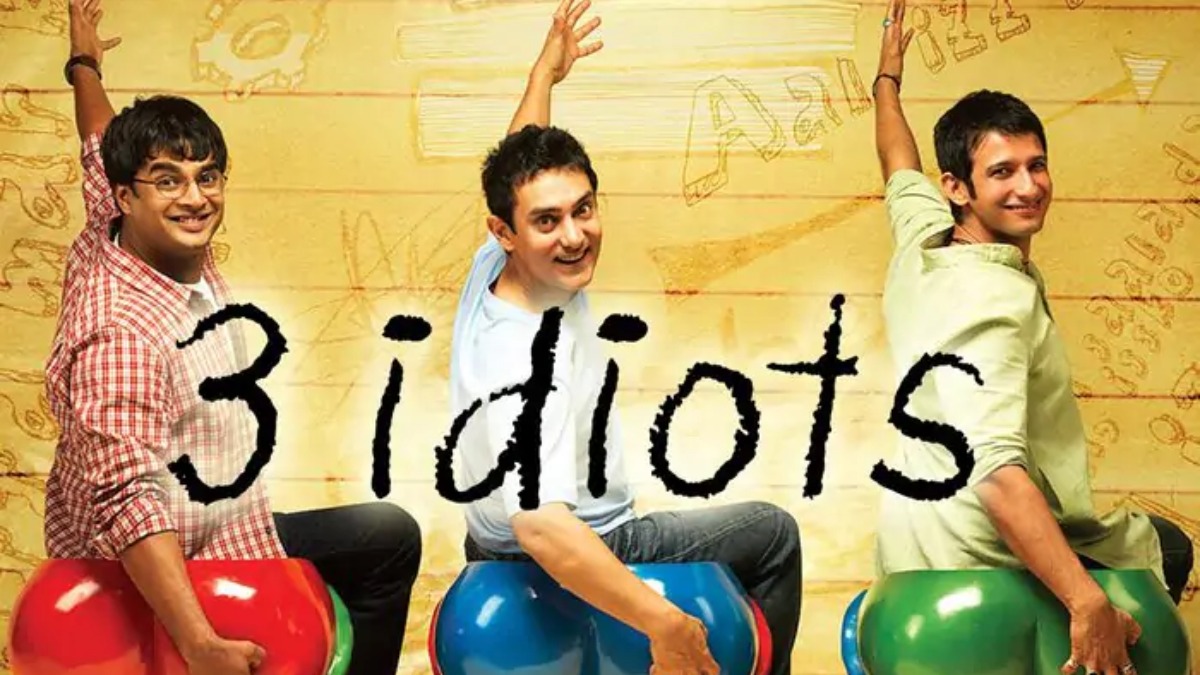 A film that makes you laugh and provoke at the same time conveyed an important message for students. It's a movie that changed the perspective of many to think before enrolling in a prestigious college, starring very talented Amir Khan among others.
Golmaal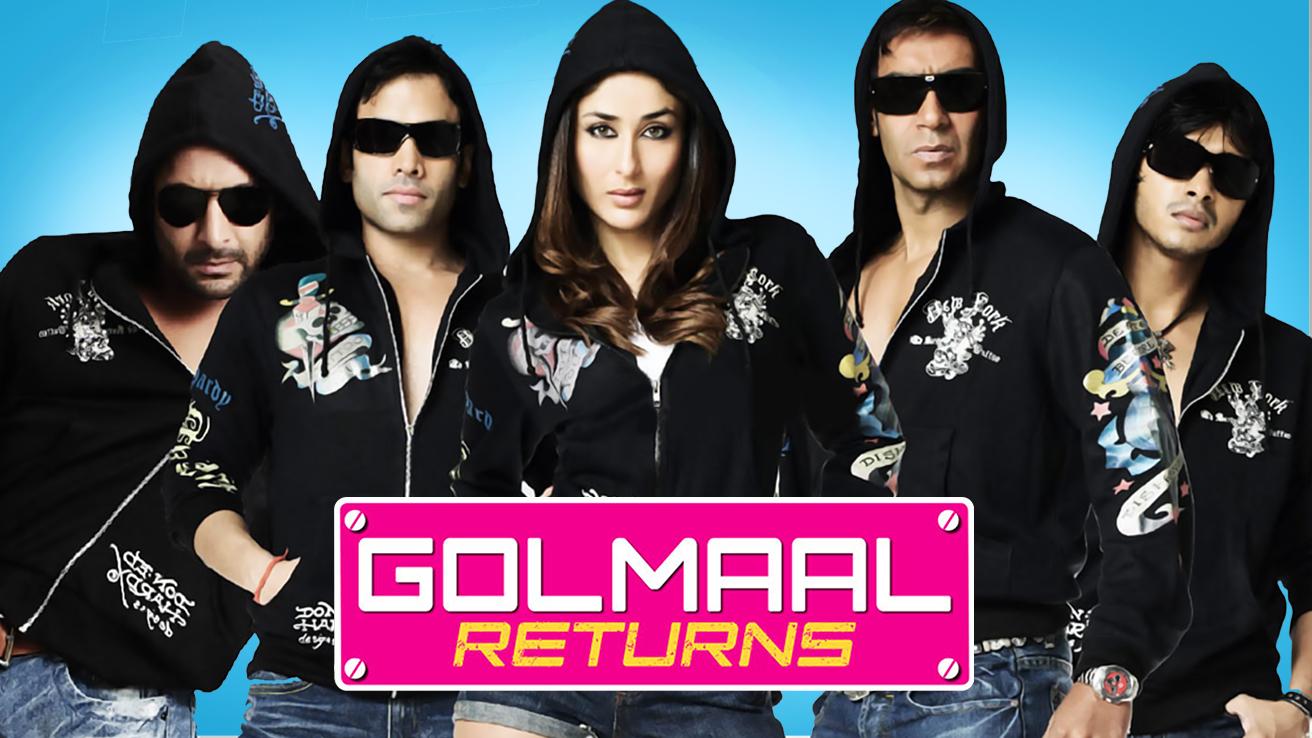 Golmaal movie, released in the year 2006, created a demand that producers make a whole series of it with different scenarios last one to release in 2017. First is the funniest among all, if you want to pick one from this number one would be preferred.
Phir Hera Pheri
A sequel of hera pheri was released in 2006 for the audience, a power-packed performance of laughter and fun.
Chupke Chupke (1975)
The legend Amitabh Bachchan movie, a comic fun, lead you to watch it in one go! This one is fondly remembered for Dharmendra and Amitabh Bachchan's comic chemistry which came right after the iconic Sholay. The film is a fun tale of a husband playing a rather practical prank on his wife's father. One of the best offerings from the undisputed king of situational comedy, Hrishikesh Mukherjee.
Gol Maal
A guy in search of a job his fake get-up would inspire a lot of jobless youngsters to laugh at, considered as one of the finest comedy movies ever released in the world of Bollywood. An old 1979 movie to take you back in time and appreciate the sense of humor.
Raved by the critics and audiences alike, Gol Mal is considered as one of the best comedy films ever made in Bollywood. A job hunt, a fake moustache, a hockey match… confusion was never so funny. Utpal Dutt's cacophonous laughter and shrieks are still a legend.
Why Watch Comedy Movies?
In the selection of movie category "what to watch?" question always arises, among the number of choices why in the world you chose a comedy film here's how;
Comedy helps you in many things for instance;
Watching comedy movies and adding this genre to your list will help you with a sense of humor; you will learn new and better jokes. And you can crack better jokes next time man.
Comedy movies have the capability to refreshes you and elevate your mental and physical health. As per the researcher, what you watch really affects your body. For instance, sad movies sadden you, a documentary about life amazes you and so on.
What makes comedy movies a classic? Something that floats on the changing tides of time and taste, remaining relevant – and hilarious? It probably takes more than a football to the groin or a juiced-up fart on the audio track. (Though we're not not saying those can sometimes be the pinnacle of professional-grade jokes.)
It is always good to take time for yourself in all the chaos of life, refuel yourself, cherish every moment and be happy.