When it comes to gaming, there are some important peripherals that every gamer would love to have. Among gaming mice, RGB light gaming keyboards there's one special component that plays an important role in competitive gaming. That one thing is gaming headphones and every gamer has a budget to buy one!
Headphones are the main peripherals that every gamer desire to have the best one. Nowadays gaming headphones aren't cheap at all, the prices of gaming components are rising and people who can afford them are buying them.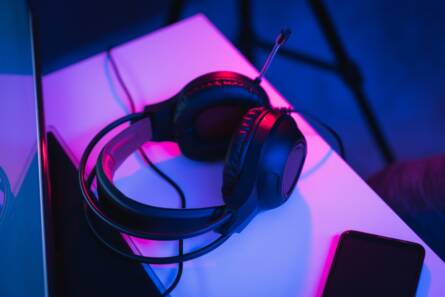 But how about those who want to have at least a budget gaming headphone to play competitive gaming. Because better voice quality headphones help a gamer to improve his gameplay, as it allows the player to hear their opponents' footsteps.
To make every gamer's life easier, here you get the best budget gaming headsets that you can buy right now and improve your gaming skills.
Top 10 Budget Gaming Headphones

In the market, there are tons of amazing noise cancellation gaming headphones that cost hundreds of dollars. But not everyone can afford such branded and elite gaming headphones. So, without further a due, let's jump into the world of budget gaming headsets.
In gaming peripherals apart from headphones, the mouse also plays an important role in competitive gaming. So, it's better to have the best gaming mice in the world.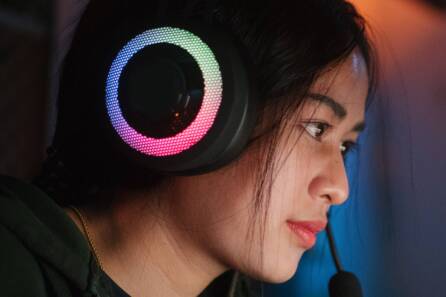 The list contains all the mid-range budget headphones, that come under the brand label and instead of including Chinese cheap ones.
SteelSeries Arctis 1
SteelSeries is one of the most favorite and exceptional headphones in the gaming world. It is known for its exclusive gaming headphones, but they also focused on budget headphones too for those who can afford them.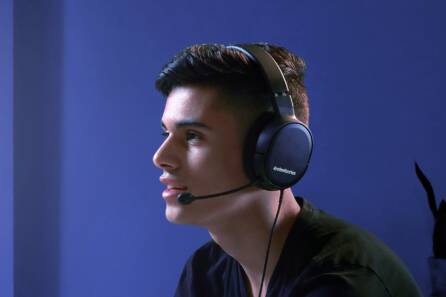 SteelSeries Arctis 1 is the first player in the budget gaming headphone series. What makes it be at the top? Well, it's compatible with every device, PS4, PS5, Xbox, PC, and Smartphone as well. it offers some better reasons to buy it. Good sound quality, a removable mic, and most importantly comfortable to wear.
Corsair HS35
Corsair gradually climbed the ladder in other peripherals rather than just sticking to Dims. It also got a variety of headphones.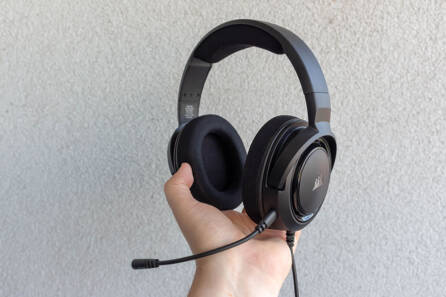 looking at the demand for the gaming headphones they also come up with budget headphones 'Corsair HS35'. The HS35 edition is one of the finest and demanding headphones in the market.
As per the critic, it's Corsair's ultra-cheap headphones they have launched. Its sound quality is also premium and great as it's officially Discord certified too.
HyperX Cloud Stinger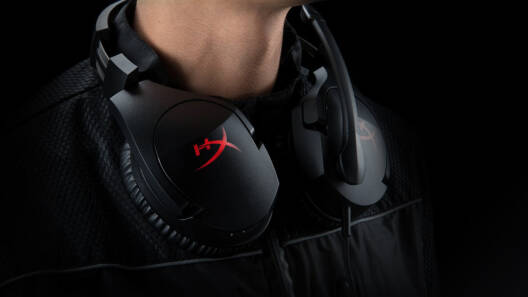 In the gaming world, HyperX is a well-known brand and one of the favorites among ESport players. Usually, HyperX launches their elite headphones, but they saw budget gamers also desire to have quality headphones for their competitive gaming. Then HyperX came with their latest edition 'Cloud Stinger'.
Hyper X Cloud Stinger will cost you US$30 and it's worth having it. It's comfortable and handy to use.
SteelSeries Arctis 3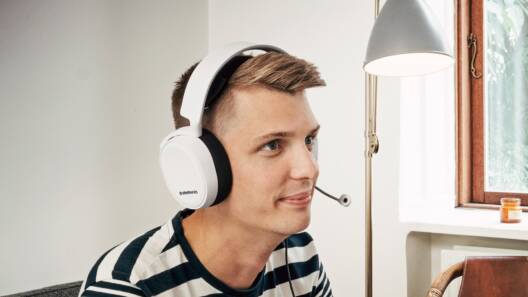 After Arctis here comes the 3rd edition of the SteelSeries headphones. It has every leverage to be on the list and stand out. Because first, it's mic officially Discord certified, has amazing sound quality, and most important comes in under your budget.
Roccat Elo 7.1 USB
The next player on the list sounds like a new one in the market. But no it has been in the market and very much familiar in the ESport world too.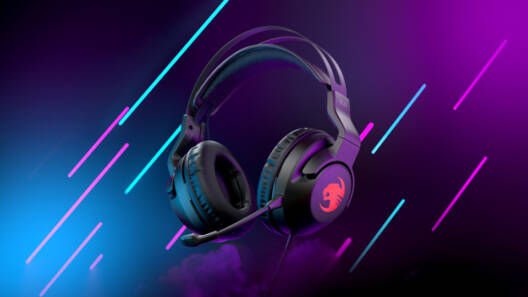 Roccat has varieties of computer peripherals and among them, they launched their budget gaming headphone. Roccat Elo with the 7.0 USB connection. It's fully PC compatible and the features are exceptional.
Good gaming sound quality, inexpensive, and most important lots of software options that allow you to set your sound profile according to your choice.
Razer Kraken X
Don't be surprised to see Razer in the budget gaming peripherals list. Because Razer looks like realized that there are gamers who urge to use their product at least expensive prices.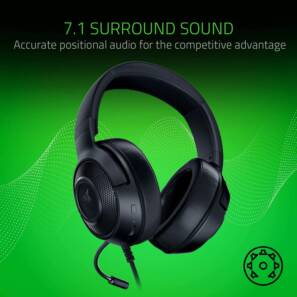 Razer headphones are the most expensive ones in the gaming world and recognizable too. But they have launched their budget range in which 'Razer Kraken X' comes in. it works on every platform from console to PC to switch.
Simple, sleek, and neat design with an outstanding comfort fit. And most important great gaming sound quality matters the most.
Hyper X Cloud Core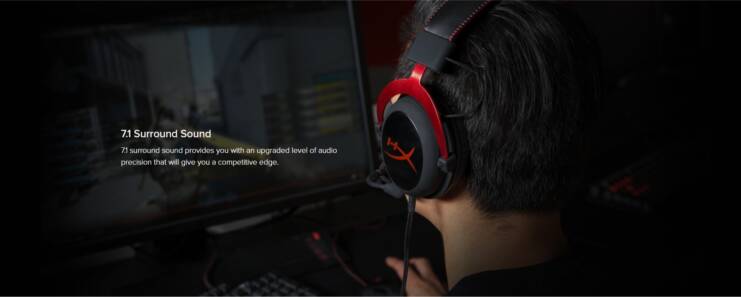 Another HyperX entry in the list and it's greater than the previous one. Hyper X Cloud Core is one of the most used headphones by any gamer out there. it has a 7.1 surround system, all platforms it supports and most importantly it's a budget one.
Corsair HS50 Pro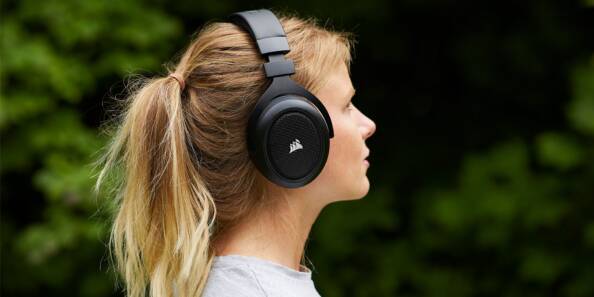 Corsair's other budget gaming headphones deserve to be on the list and here it is Corsair H550 Pro. It's good in quality, cheap in rates and has better sound. Corsair H550 Pro offers you the same performance and quality as the previous one.
Logitech G432 Wired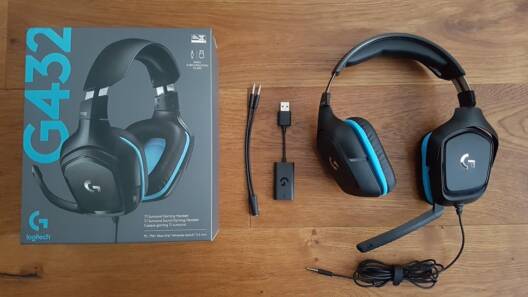 Talking about gaming headphones and won't mention Logitech that's not going to happen. In the budget gaming headphone list, Logitech's G432 Wired plays an important role in providing outstanding performance and quality overall.
With its unique and premium design, it allows gamers to spend hours on gaming without any trouble.
Xbox Wireless Headset
Yeah! Xbox Wireless Headset made it to the list. Among all the budget headphones, Xbox wireless headset is one of the good headphones out there.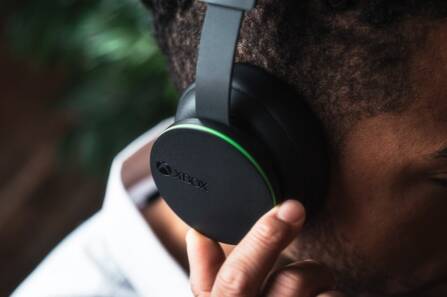 It's recently released and it won't cost that much. Talking about the gaming headphones, Xbox Wireless Headset somehow doesn't play fair in some areas and that's the reason it's down in the list.
These are the budget gaming headphones, that you should consider having for the best gaming experience overall.
What do you think of the story? Tell us in the comments section below.