Last year brought all of us to explore various fun and entertainment categories. Most of us quarantined – craved for something immersive and exciting to divert ourselves from the traumas related to Covid-19.
Hence, we browsed anime-based seasons, innumerable series, K-dramas, and the finest top 10 anime to show you just how awesome they can be.
While prior to 2020, Netflix already had a massive fan following the anime genre, but it doubled up to 100% in the United States. Between October to September, approximately at least one anime season or series was watched by above 90 million families.
Time For Some Chill With Top 10 Anime of All Time
For you, after decades of enjoying and exploring these anime, we have compiled our oh-so-perfect list of the top 10 anime which you love to watch.
So, let's get it started!
Death Note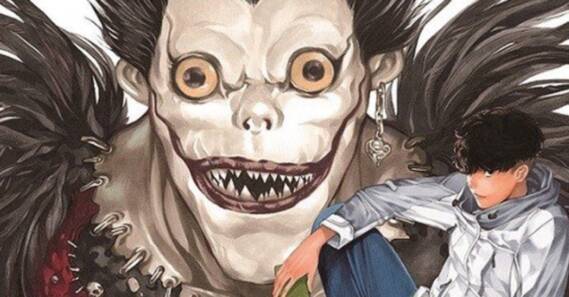 Death Note is a Japanese manga series penned by Tsugumi Ohba and illustrated by Takeshi Obata.
Being listed number one, Death Note doesn't make to your stereotypical list of good-guy-season, but rather, it's dark and makes noise around the places where anime series never dared. Making it absolutely enthralling, a God of death kills any individual given that he sees the victim and writes his name down in a notebook. The story follows with Light, a high school student who got his hands over this "Death Notebook" and began to clear out the criminals. Experience this fantastic series and witness the best in the world of anime and let us know how you found it.
Fullmetal Alchemist: Brotherhood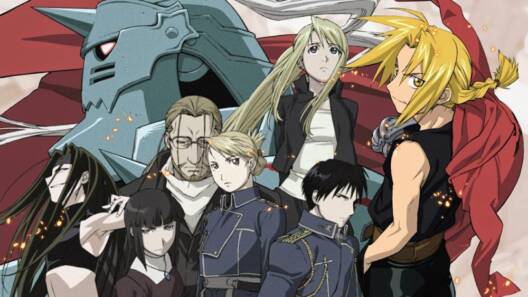 Fullmetal Alchemist: Brotherhood is a Japanese anime video series adapted from the Fullmetal Alchemist manga by Hiromu Arakawa. Produced by Bones, the series is directed by Yasuhiro Irie and composed by Hiroshi Ōnogi.
Are you planning to watch anime for the first time? This blockbuster anime is a brilliant thing to dive into the anime world. Partially allied with Hiromu Arakawa, the plot entails two brothers Alphonse and Edward, who were on a pursuit for refining the alchemic journey to resurrect their deceased mother and planned to reinstate themselves to healthy and full forms.
One Piece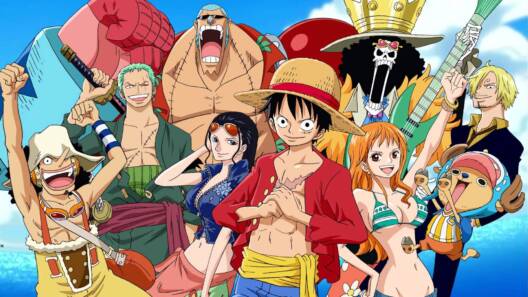 One Piece is a Japanese manga series composed and illustrated by Eiichiro Oda. It has been serialized in Shueisha's Weekly Shōnen Jump publication since July 1997, with its original chapters compiled into 97 tankōbon volumes as of September 2020.
Giving the lesson of motivation and dedication, Luffy is all set to keep you engaged as a good-natured pirate who's on a quest of proclaiming "Pirate King's title." The series depicts a 17-year-old character who puts all his heart and efforts into making his dreams come true. Be inspired by Luffy, who overcomes abundant obstacles, reveals dark obscurities, and combats several rivals on the way. A classic addition to the top 10 anime!
Fairy Tail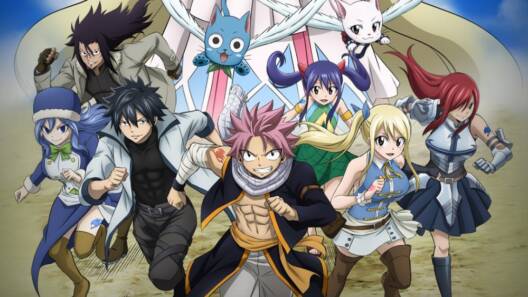 Fairy Tail is a Japanese manga series penned and illustrated by Hiro Mashima. It was serialized in Kodansha's Weekly Shōnen Magazine from August 2006 to July 2017, with the unique chapters collected and distributed into 63 tankōbon volumes.
Anime enthusiasts from all around the globe consider this a heaven-sent series as it comes up with thought-provoking characters, exciting animation, and a beautiful series. Planning to be an influential full-fledged sorcerer, Lucy looks for mystical keys. Following Happy and Natsu Dragneel, they encounter evil and ended up in various quests, making this story great to be on your must-watch list!
Dragon Ball Z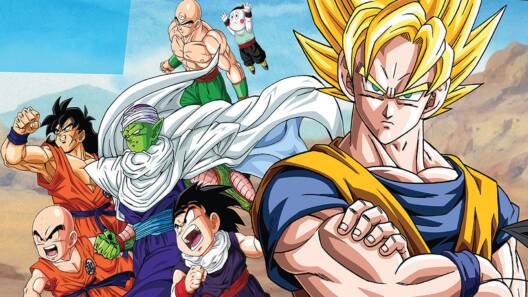 Dragon Ball Z is a Japanese anime television series produced by Toei Animation.
It is the continuation of Dragon Ball and modifies the latter 324 episodes of the original 519-chapter Dragon Ball manga series created by Akira Toriyama, which rolled out in Weekly Shōnen Jump from 1984 to 1995.
Adaptation of the Dragon Ball series, the story begins with Gokuu, who's having a peaceful life with his son and wife after being the champion of a martial arts tournament. With Gokuu's missing brother's claim, everything changes where Gokuu and his friends had to go through many attacks from interstellar opponents. With its blend of action, adventure, comedy, and martial arts – expect the best from this anime series.
Naruto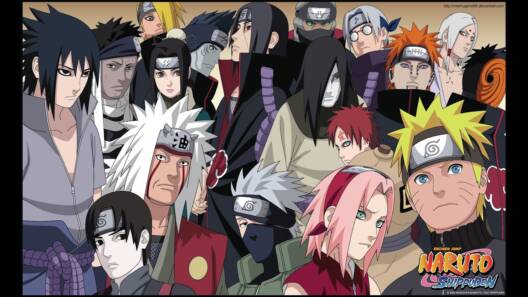 Naruto is a Japanese manga series inscribed and illustrated by Masashi Kishimoto. The story is told in two sections – the first set in Naruto's pre-teen years, and the second in his teens.
Who hasn't heard Naruto as an ambitious ninja looking for acknowledgment in his village? Watch how an enormous demon Kyuubi (within Naruto), results in different problems. With this series, you wouldn't like to ignore or fast forward any minute so keep yourself interested as each scene brings in strong reasons to binge-watching it!
Tokyo Ghoul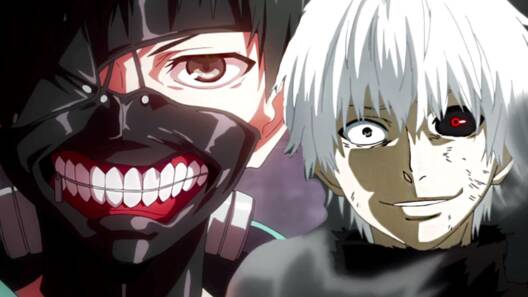 Tokyo Ghoul is a Japanese dark fantasy manga series written and illustrated by Sui Ishida. It was serialized in Shueisha's seinen manga magazine Weekly Young Jump between September 2011 and September 2014 and collected in fourteen tankōbon volumes.
Ken Kaneki, a college student, befriended Rize and becomes a part of phantoms and demons-world! He injured himself during an attack on him by these human-flesh-eating creatures. But he managed to live nonetheless, turned into half-ghoul and half-human. If you aren't fond of gory and bloody scenes, you may go ahead with the censored version.
Bleach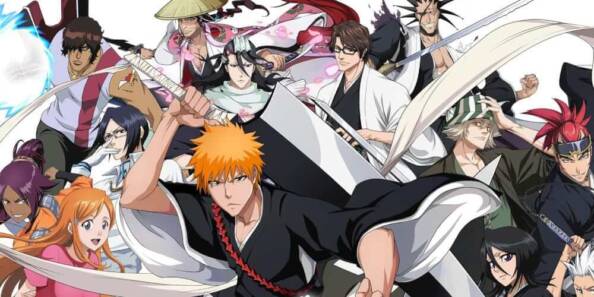 Bleach (stylized as BLEACH) is a Japanese manga series printed and illustrated by Tite Kubo. The show was serialized in the Japanese manga publication Weekly Shōnen Jump from August 2001 to August 2016, with its chapters assembled into 74 tankōbon volumes.
It is in the top 10 anime because it is all about Kurosaki Ichigo, a high school student who interacts with ghosts. After his accident, he received this ability when Rukia Kuchiki, a Soul Reaper, rushed to rescue Kurosaki. He got hurt while saving him and his family! If you are all interested in thrilling season, this is your perfect match as it uncovers different mysterious scenarios.
Code Geass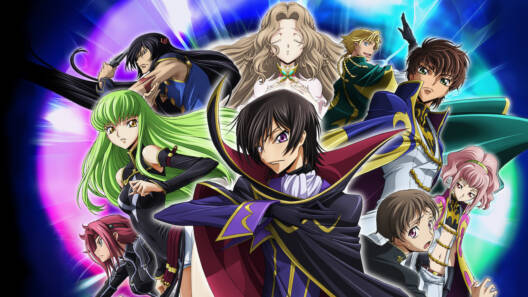 Code Geass: Lelouch of the Rebellion, often referred to simply as Code Geass, is a Japanese anime series produced by Sunrise. It was directed by Gorō Taniguchi and written by Ichirō Ōkouchi, with original character designs by Clamp.
Thanks to the stirring twists, flawless animation, and plot turns, Code Geass is the most famous anime series. Highlighting the Holy Britannian Empire's subjugation, later, Knightmare Frames retorted everything; it's about Lelouch Lamperouge. He swore to destroy the Britannian Empire (his father).
The emperor where he was caught in a crossfire and protected by an enigmatic girl. He embarked on a courageous journey to battle the emperor with all means possible. This was to help the Japanese people and avenge his mother's ruthless murder.
Cowboy Bebop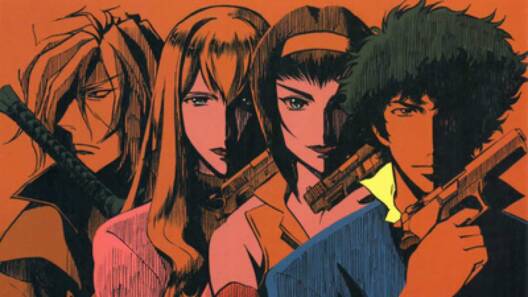 Cowboy Bebop is a Japanese science-fantasy anime television series animated by Sunrise highlighting a production team led by director Shinichirō Watanabe, screenwriter Keiko Nobumoto, character designer Toshihiro Kawamoto, mechanical designer Kimitoshi Yamane, and composer Yoko Kanno.
Known as a masterpiece, this anime series calls for "Cowboys" who belonged to Inter Solar System Police, supported by outlaw bounty hunters. Set in 2072, people have occupied several moons and planets and made the Earth dilapidated. This remarkably comic series combines action, comedy, science, romance, philosophy, and tragedy, all in one! For newbies, it's a fantastic series that not only fascinated people outside of Japan but also made them attracted to anime itself!
Anime and Chill
Relax and have some "me-time" with our suggested anime list. Do let us know which one did you like the most!Happy watching.
What do you think of the story? Tell us in the comments section below.