There have been a few stories coming out on Facebook regarding the ill treatment of people by security personnel of big and small local businesses these days. With the free access and bigger reach of social media, people can share the injustices done to them online with the hope of getting their voice to reach a bigger audience.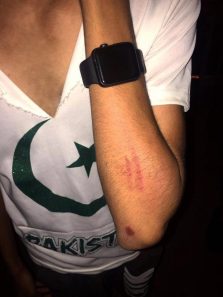 One such piece of news has come out recently about a kid trying to enter a local shopping mall. According to his Facebook post, it was 14th of August 2016, he was trying to enter the establishment after parking the car. His family had already walked inside without him.  He was denied entrance by one of the security guards. The post further states, that he tried to call his family outside but was pushed by the guard who then proceeded to slap him.
This is where he slapped him back and was allegedly jumped by 15-20 other guards. He was beaten for about 5 minutes. His family found out and they came outside, he called his friends while the shopping mall management called the police and the rangers.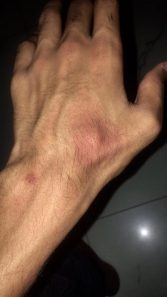 The post further goes on and says that the police and ranger's both took the mall's side and did not even file his complaint. The rangers saw the CCTV footage and came to the conclusion that the guy started the fight while he claims his family saw the footage too and it was very clear that it was the guard who hit him first. Here's a video of the entire situation:
The police then asked him to get a MedicoLegal Report made from a Jinnah Postgraduate Medical Centre , which he did and then reported the story to local tv channels.
What do you think about the bullying being done to the common man by these big businesses? How do you think we can stop such incidents from happening?