The New Zealand cricket team returned to Pakistan for the white ball series after the test clash they had a few months ago.
Pakistan cricket team needs to recover from the latest loss of the T20i series against Afghanistan. New Zealand landed with their actual T20i Squad and is willing to secure the series.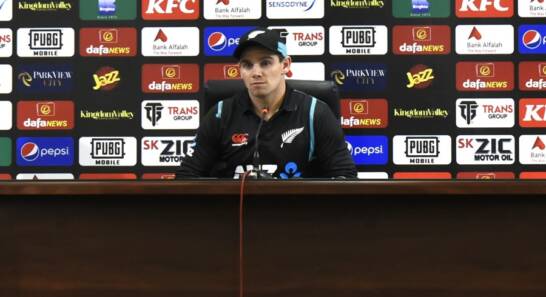 But on the other hand, the Kiwi's skipper Tom Latham is getting cautious about Pakistan's T20 record and the current bowling line-up.
This time Pakistan Cricket Board has done no changes and didn't opt for the experiment as well. Before the match, Tom Latham sat for the press conference where he praised the Pakistan team.
Tom Latham Praises Pakistani Squad:
Talking with the media persons, Latham said "You can look at everyone across the Pakistan squad, they've got guys who bowl fast, quality spinners, and obviously with the bat they have many match winners.
So we have to play well to beat them but it is an opportunity that guys are looking forward to playing against this quality Pakistan side."
Tom further acknowledged Pakistani players' current performance in PSL and claimed that they are the quality side. "Pakistan are a quality side, they have come off the back of their PSL tournament just recently and they've picked guys who are in form, so even though we are missing a few players due to IPL commitments, that presents an opportunity to the other players," he said.
We Have Played a Lot of T20s, Tom Latham
He further added, "Even though we've got some guys who haven't played a huge amount of cricket but we have guys who have played a lot of T20 cricket for New Zealand.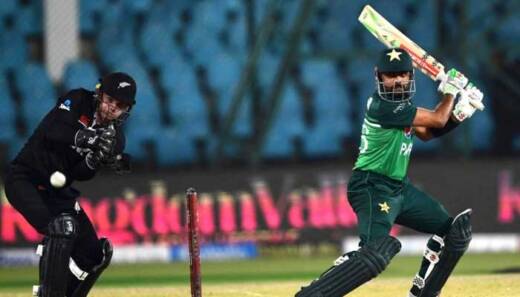 So, it is an exciting opportunity for this group to come here and to explore conditions where we haven't played a lot before and hopefully, we can put up a good performance on the board."
"We haven't had the ideal preparation but that's obviously what we face and it is something that we cannot control, so you know we've come off the back of a series against Sri Lanka with someone-dayers and T20s and the guys played some really good cricket," Latham said.
New Zealand recently played test series against Pakistan, which gave no outcome and now they are back to dominate the host.
What do you think of the story? Tell us in the comments section below.