Helpless, stray dogs are subjected to mass extermination and barbarism by people every now and then. Just recently, actor Syed Yorguc Tipu Sharif shared two deeply distressing videos on social media to announce how his adopted stray dogs had been poisoned and killed in Karachi's Clifton Block-5.
In the first video, the actor says, "She did not say anything to anyone; she would only go to humans to love them. And she was killed by humans for wanting to love humans. Look at her mouth, you can tell she was poisoned to death."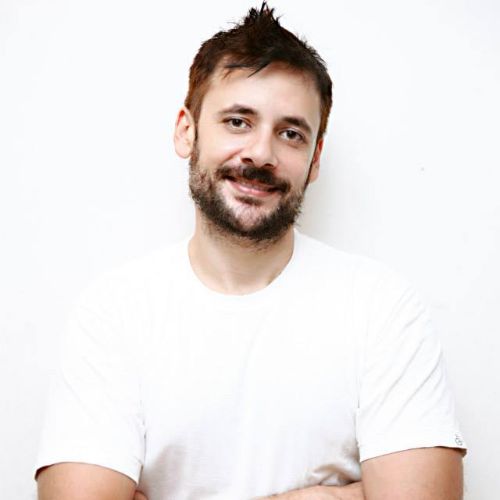 Tipu Sharif cries as he holds one of these dogs, alleging that she was poisoned along with the other stray dogs by the government officials involved in dog culling. In utter dismay, he asks, "The pain she must have gone through, what did she do to deserve this?"
"She just came to eat and a human betrayed her. Her mouth is bubbling, so she must have died in extreme pain! It means her stomach must have burned!" continues the actor. Devastated to the core, Sharif bursts into tears, and then goes on to curse whoever was responsible for the heinous killing of the innocent dogs.
In another video that he shared on Instagram, the actor can be seen loading his dead dogs onto a bus.
"I will talk about this in detail later. For now, I am just sad about my dogs and the pain they would have felt. See you when the world ends and God holds court InshaAllah. Bye Tony, bye Rambo, bye Ramby. Bye, little baby Tyke," the caption read.
Here is the video
He goes onto express his disappointment in humanity. "Great job Sindh government. This is the task you are best at. Dog culling is probably the only thing that is done efficiently by the governing departments of Pakistan," he wrote on Facebook.
Inflicting pain on animals who do not speak the language of humans, and who we Pakistanis say are 'bezuban' (without voice) is an utter monstrosity.
Be as it may, cases of animal cruelty often go overlooked. People do not even bat an eyelid over the pain caused to innocent animals. Last week, another case of helpless dogs has come to the limelight. A group of sick men leaves poor dogs to fight to the death with other dogs in a pit. And for what? Only for the purpose of gambling or for the mere sake of entertainment.
Sadly, Pakistan is one of the few countries around with obsolete animal laws. This, in turn, allows people to torture animals with impunity.
A few years ago, about 900 dogs were poisoned in Karachi, and their bodies were dumped in the streets while others were shot dead for absolutely no reason. Pakistani Actress Yashma Gill's dogs were also killed by the officials. Here's hoping the unwarranted and unwarned culling stops and the killed are brought to justice!
What do you think of this story? Let us know in the comments section below.