There are no doubt racing games build up a new audience in the past recent years because the game developers managed to produce such outstanding simulator racing games, which let the gamers experience the real-life element in video games.
That's not just an assumption, even the well-known Formula One driver Lando Norris also claimed, that "Racing games are bringing a whole new audience to Formula 1."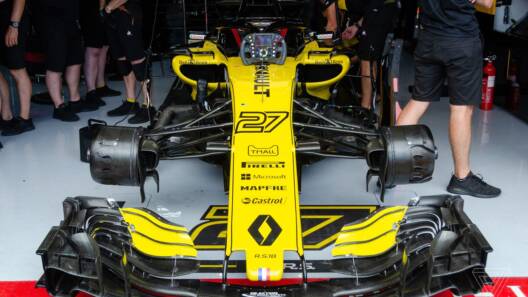 " It's not just the typical racing games, those which let you explore the reality of driving, something unique like simulation and that are what the current generation investing their time in.
Before jumping into some of the best Car Racing Simulator games, it's better to see what Lando Norris has to say about such games and vast fan base building.
Lando Norris On F1 Fan Base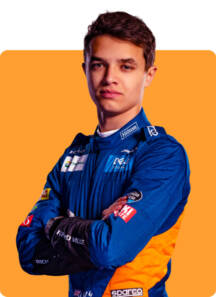 "A lot of people think I just race cars that go round in a circle and that's about it," Lando also claims, that playing video games surely showcases driver's personalities.
More he said about the new fan base along with referring with the F1-based documented TV show.
"But I think until you see it – and you've maybe watched Formula 1: Drive to Survive on Netflix – you see more behind the scenes and what a driver and a team has to go through to accomplish things.
"Formula One is quite tight-knit, not many people get to see the driver's side of it," he adds.
"I think that's why I also stream a lot because people get to just see me. I'm just a normal guy who streams and plays games every day. I'm not this magical kind of guy."
Whatever Lando said there's no denying that, a new fan category has risen not only that documentary came out, but also the involvement in the racing games.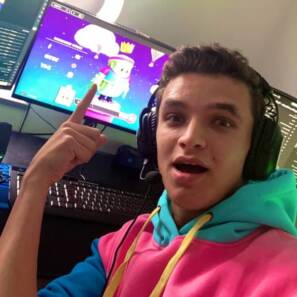 For those who don't know, Lando Norris not only good at racing circuits but also showcases his gaming skills with over 780,000+ subscribers on the streaming platform Twitch.
He spends more time apart from racing in gaming, usually plays Minecraft, Call of Duty Warzone type of games.
But his interest in racing games developed at a very early age when he saw his father acing at Gran Turismo on PlayStation 2. That's where he got the urge to beat his father in such a competitive game.
Buckle Up Your Seat Belt:
Here you are going to get the ride of the best simulation racing games currently available and upcoming that you must play if you want to feel the authentic experience of it.
Gran Turismo: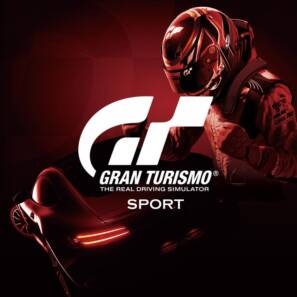 Gran Turismo one of the most highly appreciated, realistic racing simulator games out there. It holds everything in it, that every racing game lover looking for it and that's the reason it's PlayStation exclusive, unlike Forza.
It got hundreds of drivers spending hours to complete online and stand all on the points table. Consider Gran Turismo as the whole in one simulation game.
The online community spreading faster than expected, even though its campaign mode also holds the style of racing which lets you compete and build your car.
F1 2020: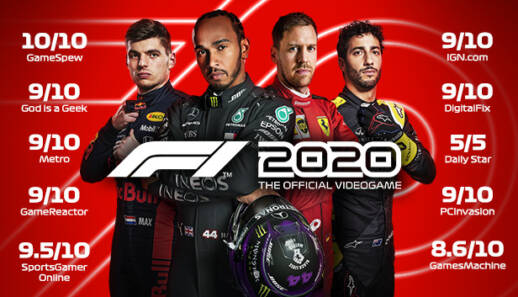 Talking about simulator games and not involving F1 2020 wouldn't justice to it. F1 2020 comes with the most realistic atmosphere of the F1 Grand Prix. Codemaster never disappoints when it comes to realistic gaming, visual appearance, and simulation.
This latest edition contains a brilliant presentation, it's not only about the driver, but it's also about organization management and teamwork. One of the most exciting features of F1 2020, My team mode the fantastic gaming representation of the war of mini-seconds.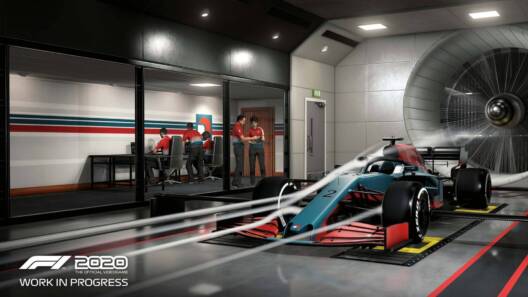 It's wonderful to have such a mode in it because it let the gamer create his team and fight for the podium.Consider it as the start from the scratch, you have to race to be in the 11th position of the F1 championship.
Looking at the list, there might be other simulator games too but among them these two stand-alone and beats them every aspect.
There's no doubt the demand for racing games in such a category raising and that's the reason the existing developers trying to produce the best realistic game for their audience.
One of the important things, such racing games need driving steering wheel controller because of the various functional keys to handle the river, minimum least you should have a controller to play these games otherwise Keyboard doesn't come in such gaming category.
What do you think of the story? Tell us in the comments section below.