The Pakistan Electronic Media Regulatory Authority (PEMRA) has imposed Rs500,000 fine on Express Entertainment for the use of animals as props on Time Out with Ahsan Khan. Shall we say, they had it coming?
Khan came back to our TV screens with a new show called Time Out with Ahsan Khan. In one of the segments, he places little rabbits on guests' laps for every wrong question.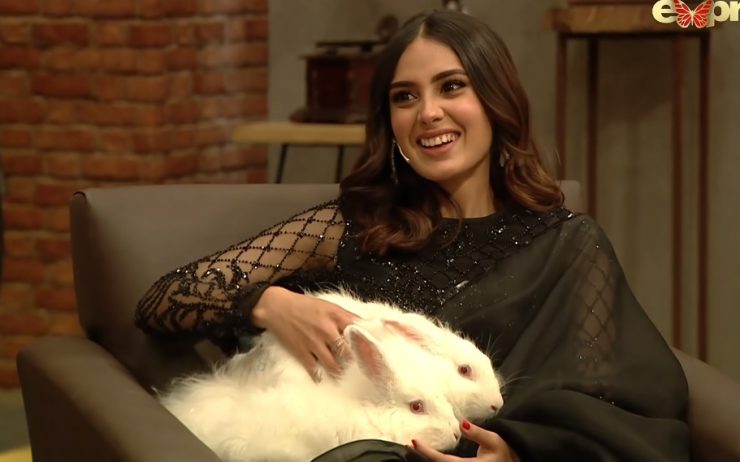 As per Khan's previous claims, the rabbits are longtime pets at the channel. Hence, they seemed so unconcerned with sitting, clustered together, on laps. However, making the poor rabbits sit on their lap is highly distressing for them.
Rabbits are biologically driven by their need to be wary and scared of their surroundings and anyone in them. In any new situation, rabbits freeze and can barely move. They are also sensitive and if not picked right, you can hurt them. Again, they will never show any pain as they hide their pain being prey animals. The contestant celebrities often cry and yell at the rabbit, or they move away from it, causing it to harm either way.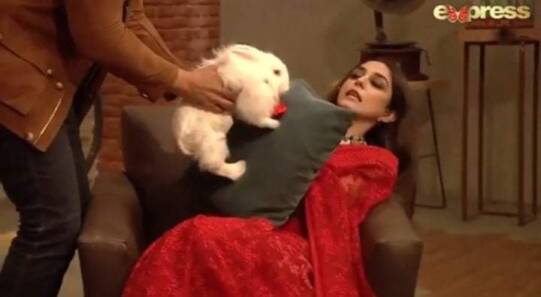 Can you even imagine what all those rabbits go through when being picked up and tossed around and played with by all these people in blaring lights and loud sounds? Not to mention that they have weak hearts. The talk show could surely do a lot better rather than throwing those rabbits at the guests to hold to keep the ratings up. Finally, after the prolonged mistreatment of the rabbits, and public concern, PEMRA has taken an action.
PEMRA imposes a Rs500,000 fine
The petition was filed by lawyer Faizullah Khan Niazi on behalf of Santia Gulzar against the TV channel for its violations and animal abuse. Announcing the news on Twitter, Niazi said, "PEMRA saw fit to accept my arguments and impose a fine on Express Entertainment for using animals as props for the purposes of entertainment in its show Time Out with Ahsan Khan".
In its order, PEMRA noted that the show's use of animals as props is a violation of its policies. It said that the animals were caused "unnecessary pain and suffering". "Subjugating animals to such uncalled-for treatment is clearly prohibited under Article 4 and Article 9 of the Constitution of Pakistan," said the order.
Considering Pakistani TV shows are known for having ruthless treatment of animals, the fine is a good move. It is good to hear that the national regulator is taking note of such abuses and is acknowledging that animals deserve to be protected. Nonetheless, animal cruelty continues to be on the rise in the country.
What do you think of this story? Let us know in the comments section below.