Jannat Mirza lately found herself caught up in a feud over the alleged hurting of Christian sentiments. A feud and verbal abuse broke out between Jannat Mirza and veteran actor Bushra Ansari, who criticized the TikTok star's actions. So, how did this drama begin? Let's dive into it!
Earlier this week, Mirza uploaded a video in which she was wearing some jewelry from a PR package. The package had a piece with a cross and butterflies on it. According to Mirza, she failed to notice this while recording videos. However, after uploading them, she learned about it from the comments section.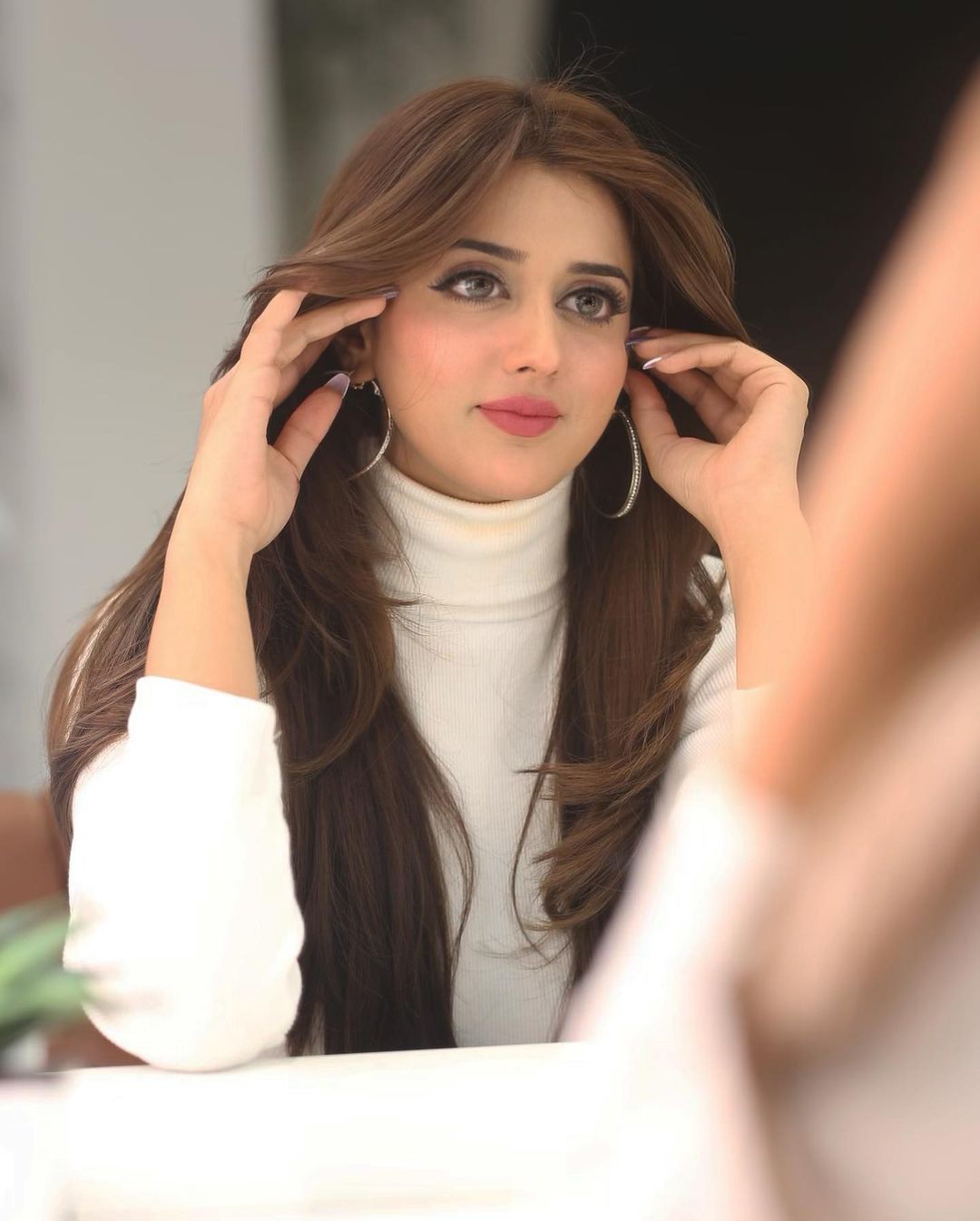 In the videos, Mirza wore a pendant crucifix around her waist, offending the Christian community. As soon as she realized that this was a mistake, she removed the clips and apologized for it. Subsequently, Mirza also uploaded a video to TikTok and Twitter explaining her stance.
Mirza acknowledged that she feels no shame in apologizing. Her fault being apparent, she apologized sincerely for what she had done. The TikTok star hoped her fans would forgive her and not hold a grudge against her.
Take a look at it!
Even though Mirza took down the videos, the jury was already out on social media. Moreover, a complaint against her had also been submitted to the Deputy Director FIA. Meanwhile, the entire issue caught the attention of actor Bushra Ansari, who commented on one of the posts featuring her now-deleted video.
"Aik dur fitteh mun to banta hai, in jaahil stars par afsos. Na Islam ka pata na kisi or religion ka [curses are in order for these uneducated stars. They don't know Islam nor any other religion]," she wrote.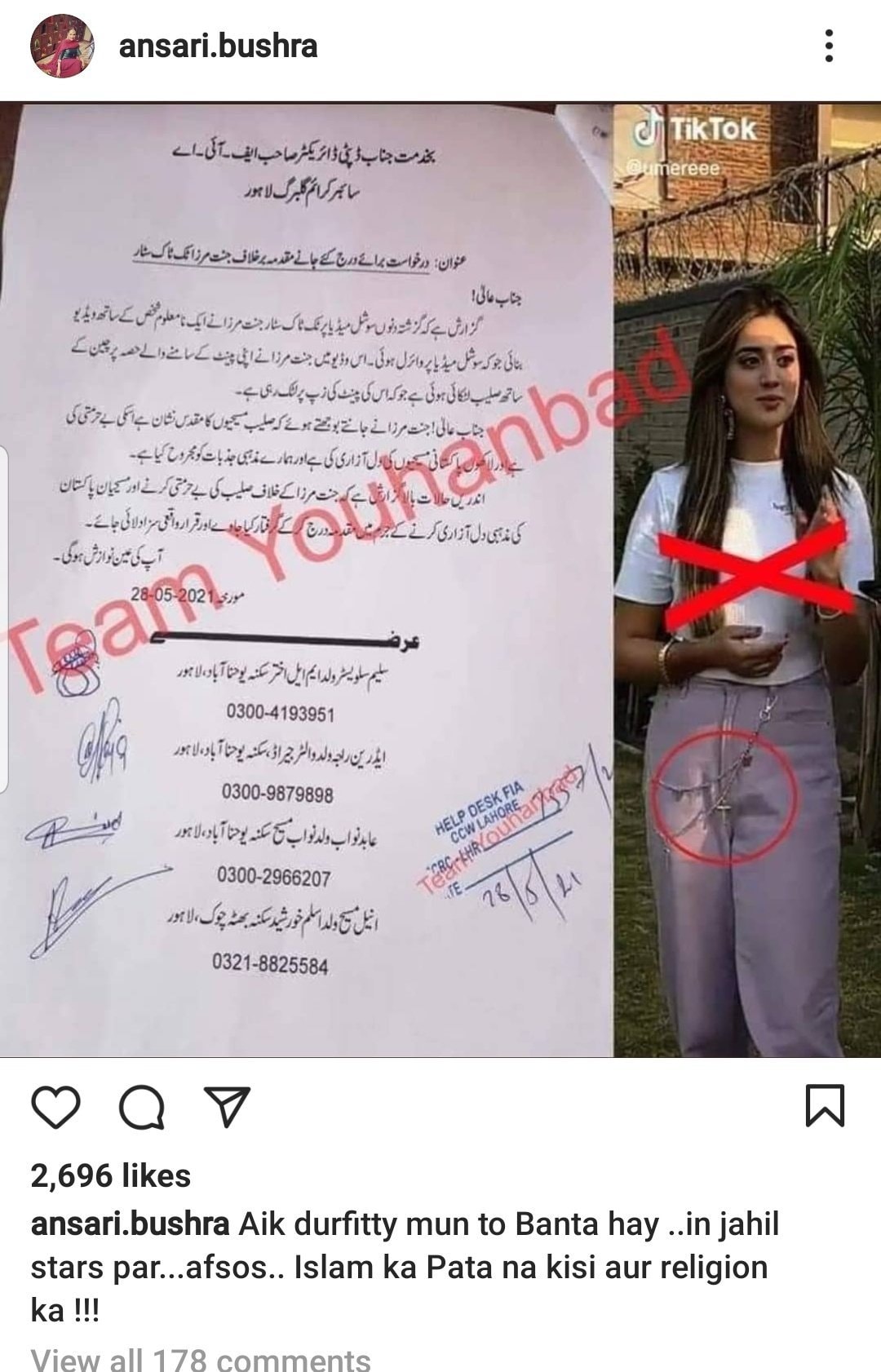 Jannat Mirza hits back at Bushra Ansari
Mirza then shared the actor's comment and asked her not to judge without knowing. "This is not okay at all!" she wrote. "Please do not judge anyone without knowing anything Amma Jee," added the social media celeb.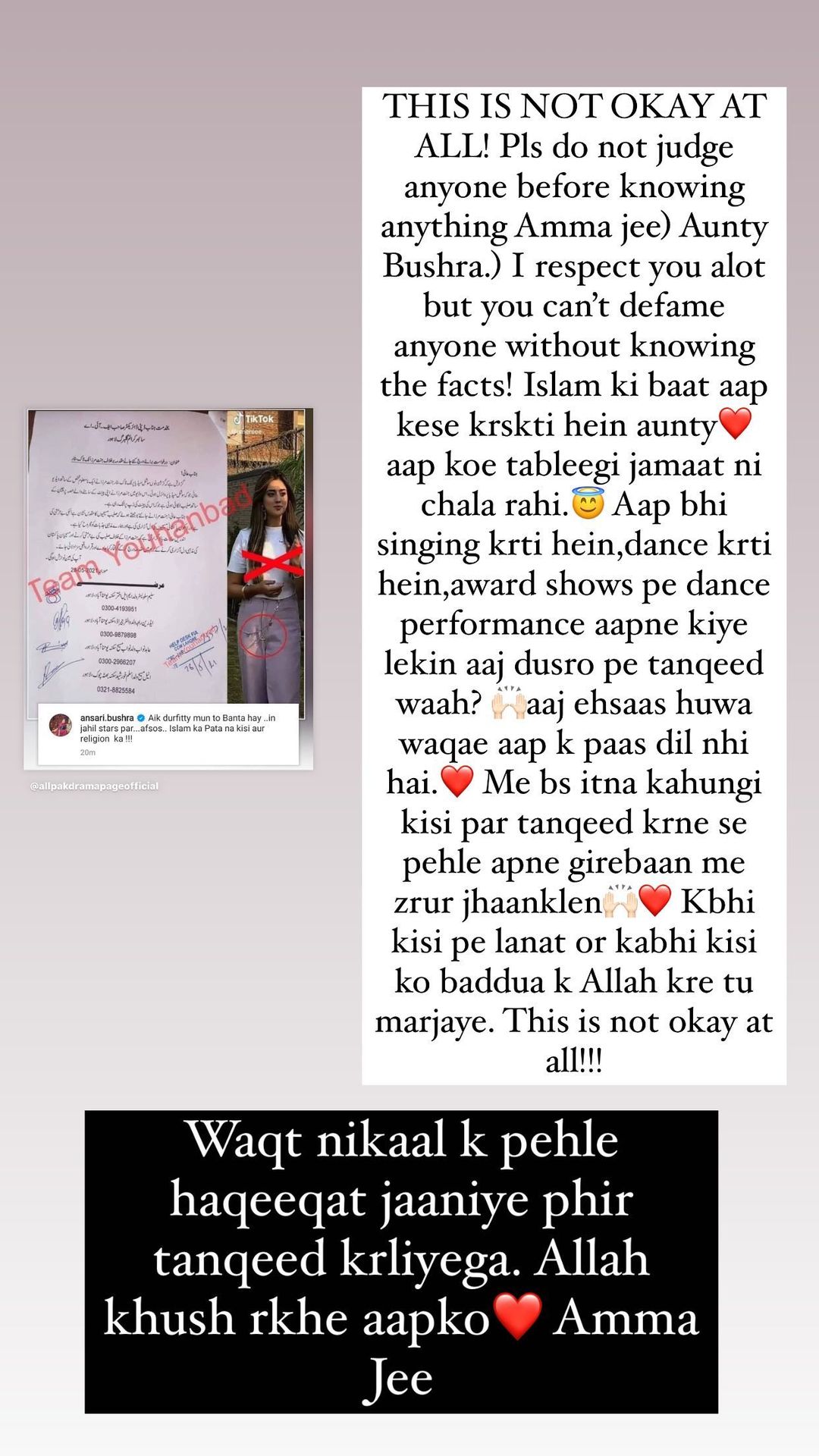 "I respect you a lot but you can't defame anyone without knowing the facts. Islam ki baat ap kese karsakti hain aunty, ap koi tableeghi jamaat nahi chala rahin [besides, how can you preach Islam when it's evident you're not running a transnational Islamic movement yourself]."
Jannat's beau Umer Butt verbally abuses Bushra Ansari
Umer Butt, Jannat Mirza's beau did verbal abuse with Bushra Ansari adding, "You will have to excuse. You have no right to put such posts," he said. Meanwhile, Jannat's sister Alishba Anjum also attacked Ansari in another video. Watch!
Previously, Mirza referred to Waqar Zaka as 'mere pyare uncle jee' while she slammed him for judging the TikTokers. Social media now demands an apology from the veteran star. A while ago, Bushra Ansari also apologized to Amma for using harsh words and overreacting.
What do you think of this story? Let us know in the comments section below.