Pakistani TikToker Aiman Zaman, who earned massive popularity through her TikTok videos, has landed in a controversy over a leaked explicit video. An alleged shocking video of her is making rounds on social media.
Zaman has over 4 million followers on the video-sharing app. Apart from being a social media sensation, she has also worked in Pakistani dramas as an actress. You might have seen the 28-year-old in shows like Hirrat and Soteli Mamta.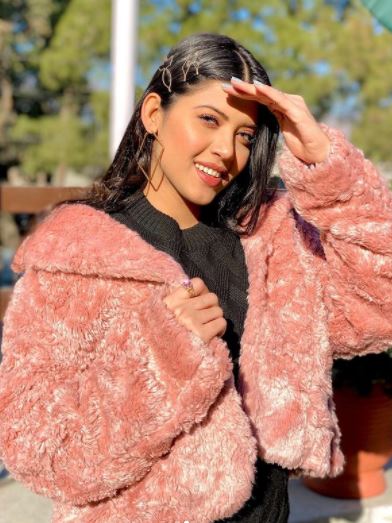 Apart from this, the TikToker turned actor has also collaborated with big-name Pakistani brands on Instagram. Her fiancé, on the other hand, is also a famous TikTok star known by the name of Mujtaba Lakhani. He is close to 5 million followers on TikTok.
Recently, the TikTok couple appeared in a song together Pain by Aryan Khan. It released on YouTube four days ago. However, following the release of the song, an alleged indecent video of Zaman began making rounds on social media.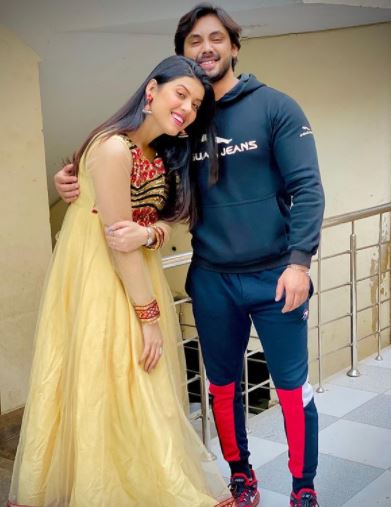 Looks like TikTok stars and controversies come hand in hand now. Every other day we see a TikToker making the headlines but for all the wrong reasons each time. The controversies, scandals, fame, recognition, business and so much more, are all part of the grand social-media scheme.
The alleged video of the Tiktoker Aiman Zaman's took the Internet by storm, as it appears, the video seems to be shared around social media platforms as her alleged leaked video. We are not sharing the video due to the indecent and explicit nature of the leaked clip.
Aiman Zaman clears the air
Subsequently, the Soteli Maamta actor and her fiancé on Wednesday took to social media to clear the air about the controversy. They categorically denied it was them in the viral video.
In addition, the couple came up with evidence as they showed their fans a full video of the clip. They shared that the girl in the inappropriate video is not Zaman and has no resemblance with her.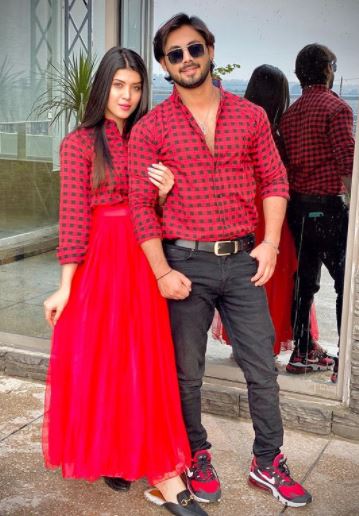 Sharing her feelings with the fans, the 28-year-old actor said that she cried for two hours over what she called 'a shameful act' by social media users who were sharing and commenting on the video. She also lambasted people for sharing unverified videos.
Lakhani also warned that the perpetrators of the such heinous act could also face legal action for defaming a girl.
Watch the couple speaking on the matter
However, this is not the first time that a TikTok star's explicit video leaked on social media. Many other Pakistani TikTokers have fallen victim to a breach of privacy. From Minahil Malik to even Jannat Mirza have become victims of leaked viral photos.
While some people fall victim to a breach of privacy, others leak their 'indecent' videos themselves for the sake of views and followers. TikTok star Nadeem Mubarak is an example of this, who supposedly leaked a short clip of him in bed with an unknown woman himself.
What do you think of this story? Let us know in the comments section below.