For a ton of reasons, social media is a very powerful platform. Apart from giving us updates about each other's lives via a single click, it has also transformed the way we do things to a great extent. Be it for leisure or for business, our lives have changed a lot with the advent of innovative and new social media platforms.
Although it can be very beneficial if used wisely, it can be quite disastrous. TikTok, a video-sharing platform has become a massive hit among the youth. In addition, this social media platform certainly makes your day by offering you real, interesting, and fun videos.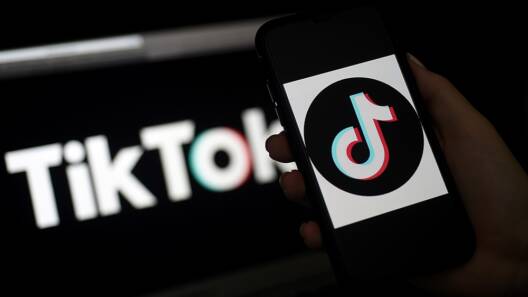 Be that as it may, TikTik also has a dark side attached to it. It has given rise to mental health issues linked to it. Not only that but propaganda, and call-out culture are also some of the problems that it has managed to take to the next level. As if these issues were not enough, harassment is now a new concern revolving around its digital space.
One can witness the act of objectifying females, and whatnot. Recently, a video of TikToker Sheikh Ali emerged wherein a bunch of men could be seen openly harassing two girls. While highlighting the obscenity of the video, a Twitter user wrote, "What kind of respect do the ugly people who do not distinguish between their mothers and sisters have for someone else's sister or daughter?"
"It is necessary to bring these disgusting people to justice immediately. Making videos today, pulling the dupatta tomorrow and the matter may escalate," he added.
Check it out!
It is no secret that TikTok is a hub of deeply sexist and misogynistic content that often directly promotes violence against women without anyone so much as batting an eyelid. Fortunately, in this case, the police arrested the TikToker.
By the courtesy of men in our society, the trauma has seeped into every Pakistani woman's life. The mindset that women are weak and incapable of speaking out has sown the seeds of harassment. Be it in the form of traumatized housewives, gold-digging girlfriends, sexual and domestic abuse victims with battered faces, the representation of women on Tiktok has often been a talking point among gender rights activists.
Last year, the telecom regulator had also issued a final warning to Chinese-owned social media app TikTok, ordering it to filter out any obscene content.
In addition to this, it even blocked the app later for failing to filter out 'immoral' content. Sure, banning or blocking the app will stop obscenity from coming to the surface but would it actually stop it?
What do you think of this story? Let us know in the comments section below.