Pakistan's social media sensation, Jannat Mirza, and her fellow content creator Umer Butt are often named together, looks like the two TikTok stars are finally officially engaged. Yes, TikTok stars just had their baat pakki.
Mirza recently turned to her Instagram to post pictures of the couple beaming. Dressed in all white avatars, both the stars look stunning as they posed candidly. As soon as the pictures surfaced on social media, it was being speculated that Jannat Mirza and Umer might have made their rumored relationship official and gotten engaged.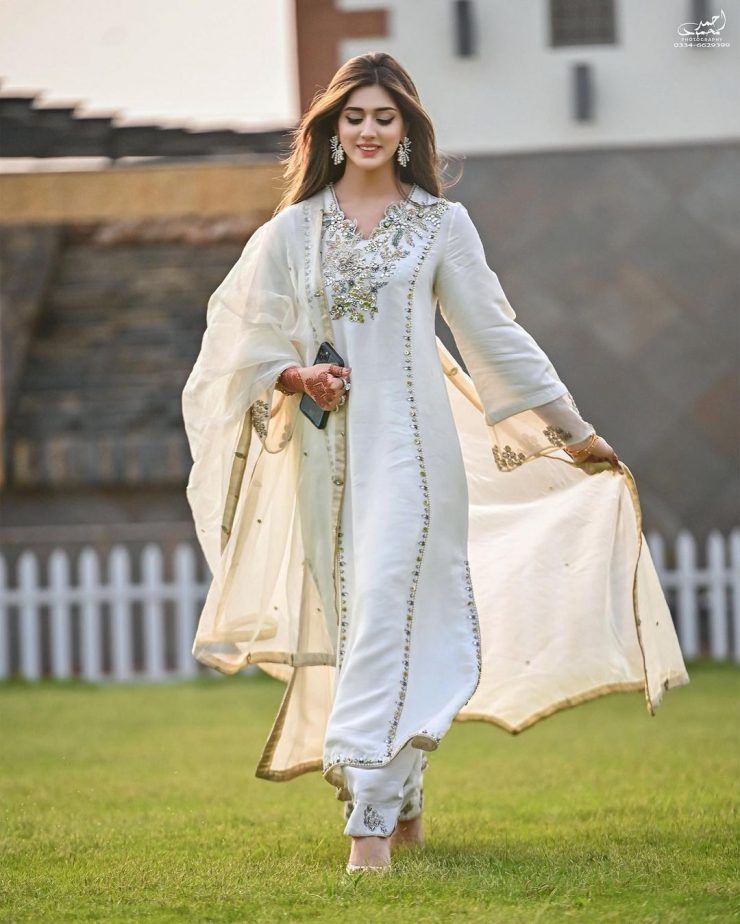 Earlier this week, Mirza shared a glimpse of her Eid celebrations with fans on Instagram. In some photos, she was also joined by Butt. Since the baat pakki season is in full swing and many of our celebrities have had theirs done in the last few days, Mirza has also become jumped on the bandwagon. The 23-year-old recently confirmed her baat pakki news while responding to a comment.
When a fan asked if she was engaged to the social media influencer, Mirza replied, "BP [baat pakki]" with a heart emoticon.

Well, many, many congratulations to the happy couple! We wish the happy couple all the best for their new life ahead.
Let's take a look at the couple's pictures!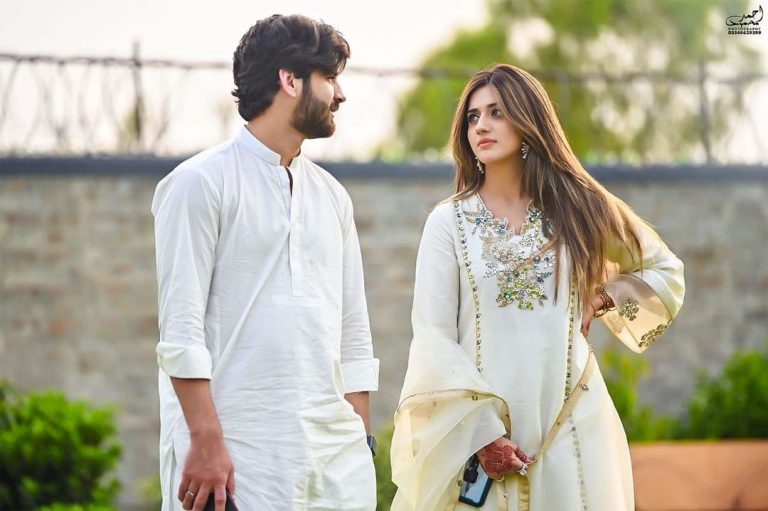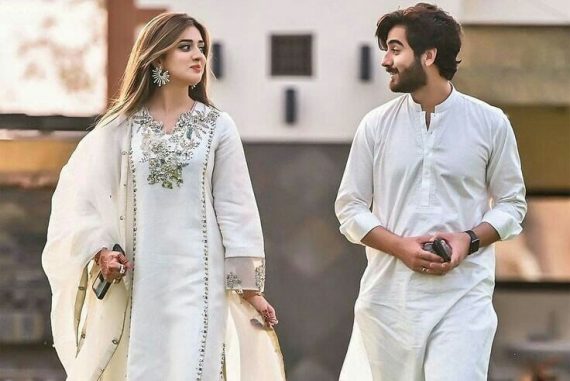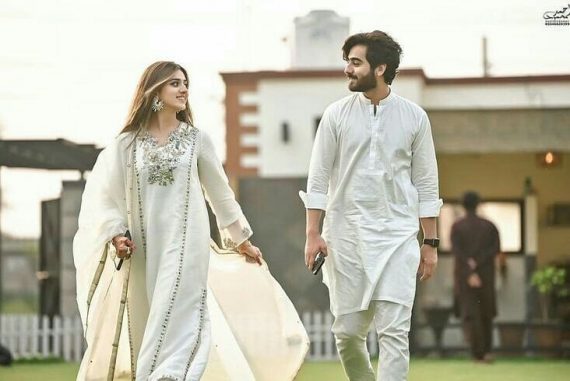 Adorable, don't you think?
Mirza is quite famous for her TikTok videos. The 23-year-old reached fame by producing content that involved Bollywood sync and slow-motion videos. Pakistanis absolutely love that content. She has an ample following on social media of above 10 million followers.
Without a doubt, Mirza has achieved huge success in a very short time. She had already stepped into the world of modeling and acting in the Pakistan entertainment industry. Her charismatic beauty brought a huge fan following to her. In fact, her popularity even reached the Japanese advertising agencies, where she also received offers to serve as a model in Japanese advertising.
Butt and Mirza have been spotted together on multiple occasions and a couple of TikTok videos. The two were recently spotted at the wedding of Mirza's cousin where she effortlessly stole the spotlight!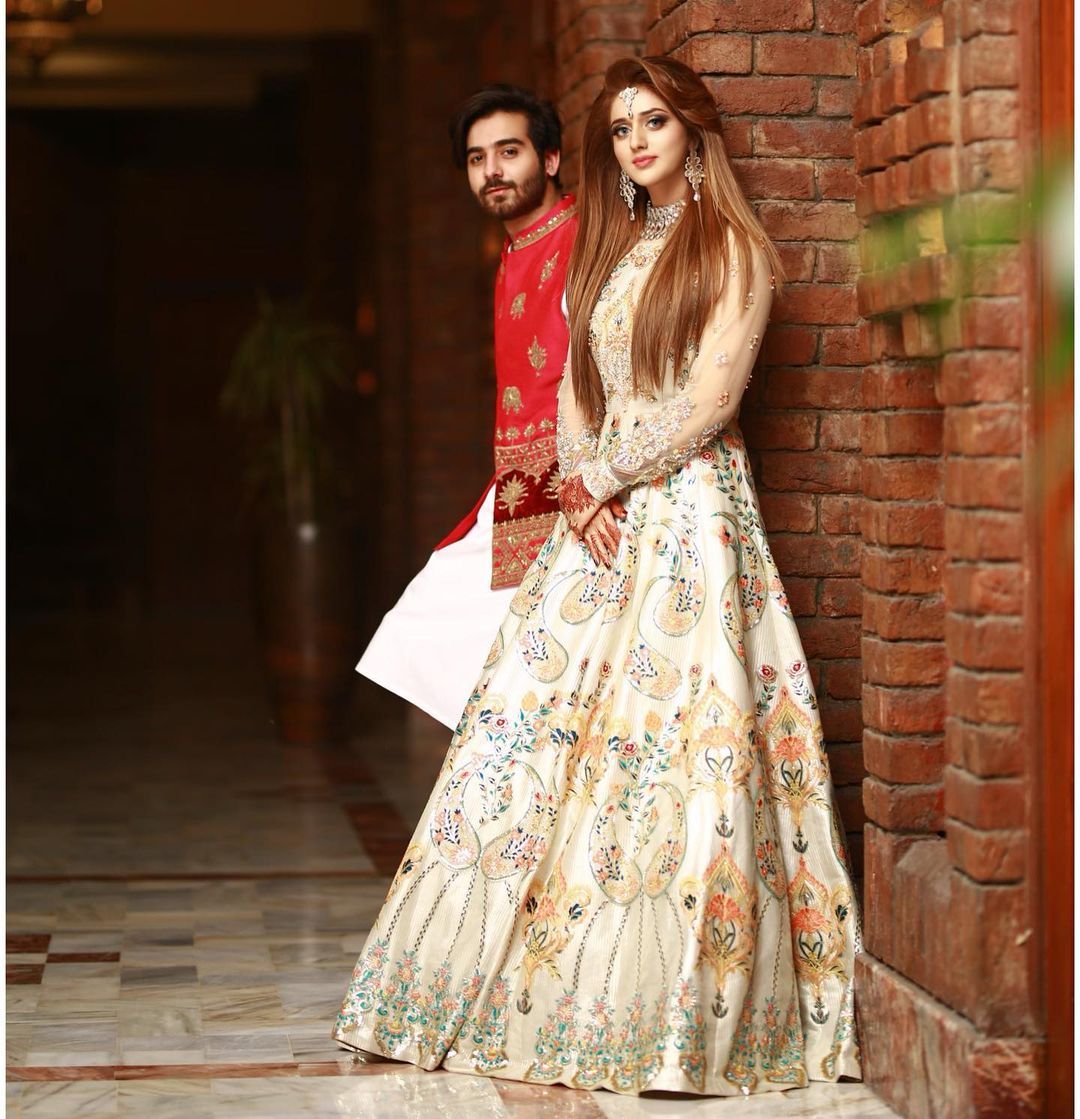 Butt is a popular 24-year-old TikTok figure with more than 2 million followers on the video-sharing app. He and Mirza were rumored to be dating, however, neither of them confirmed the hearsay. Nonetheless, looks like the two have finally made it official! However, when the couple will be tying the knot has not been revealed yet.
Another TikTok couple to make their relationship official recently was Kanwal Aftab and Zulqarnain Sikandar. The two lovebirds tied the knot last month in an intimate wedding ceremony.
What do you think of this story? Let us know in the comments section below.