Ever since the days of APMSO and Jamaat-e-Islami, Karachiites have lived among a rising a gun culture in the city. Keeping arms/ammunition, is often considered a trend of the elite.
Even though the city's dynamics with rising street crime and target killing require citizens to keep arms for their safety, most people end up using it in the worst possible manner.
A post related to the same has been going viral on social media. A boy named Arslan Suleman Gujjar was seen spreading fear in Karachi's Defence Housing Authority (DHA).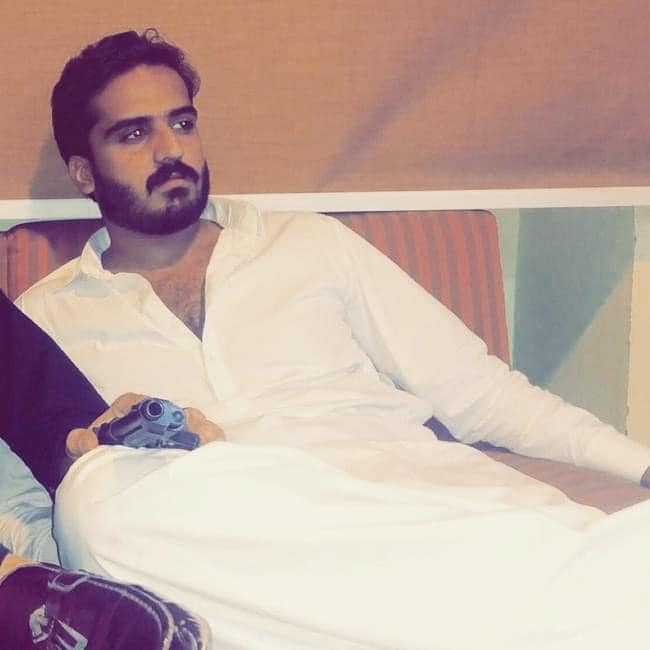 As per Shehzad Niazi, the person who wrote the post, his younger brother and his friends, minors, were subjected to torture and life threats. This is what he wrote:
"Today at around 8:30 am Arsalan Suleman Gujjar opened fire on my little brother and his friends who are all minors!
My brother went out for breakfast with his friends to Mcdonalds Seaview drive-thru when they were near the exit Arslan Suleman Gujjar crashed his car number plate number AYE-499 into my brother's car from behind while honking his police siren.
My brother and his friend got out of the car and went towards Arslan Suleman Gujjar's car upon which Arslan Gujjar opened fire on them while sitting in his car from his front windshield. He fired 4 bullets that closely missed my brother by a few inches.
WATCH: Arslan Gujjar threatens young boys near Seaview McDonald's
After this, he got out of his car and fired two straight rounds on my brother and his friend. By the grace of Allah, the bullet didn't hit anyone. My brother ran and called my other brother, then he called the police and reported the incident on the helpline.
Meanwhile, this barbaric man held one of my brother's friend hostage on gunpoint and took him with him, he held him captive for 5 mins or more while circling the main Seaview road. He hit him with the butt of his pistol consistently and threatened him that he is from ISI and if they don't bow down to him and ask for forgiveness he will shoot them all.
His friend scared for his life told him he will do anything and Arslan took him back to Mcdonalds's as soon as they arrived the police reached and arrested Arslan. An FIR has been lodged against Arslan Suleman Gujjar and he is behind bars.
But how long will this go on, if my brother or his friends were shot today who would be held responsible? It's about time we all come forward and take a stand against power-hungry bastards like Arslan Gujjar! Name and shame these bastards!
Moreover, I would like to take this opportunity to thank Darakhshan police for taking timely action and saving the lives of innocent kids."
Police arrest Gujjar on spot
Arslan Gujjar was taken by the Darakhshan police, but still, revenge always serves as opium for the vengeful. This is not the first time that Karachiites are seeing such violence in public places.
The unfortunate demise of Shahzeb Khan was the first such case in Karachi. After that many cases followed suit, with the latest one being of the tragic death of Zafir Zuberi.
The police needs to create examples out of people who take law into their own hands, so more innocent lives do not go wasted.