Pakistan is blessed with talent. It is a nation where creative knack outshines expectations, where academic records are set and then broken, and where Nobel prizes are won, all at a very young age. As a matter of fact, we believe that age never defines the greatness a person can achieve in life. After all, age is just a number, isn't it? So can you imagine some young brothers making lamps from plumbing pipes?
Truly, our nation is far from being short on its prodigies and talented young children. These very three brothers have proved it with their outstanding skills at such an early age!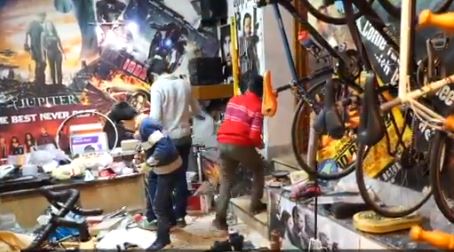 These brothers make different kinds of lamps using plumbing pipes. While one brother comes up with different ideas, one puts them into effect, and another one handles the electricity work.
While talking to Urdu News, one of the brothers shared, "My brother loves dinosaurs so he has made two dinosaur lamps. I am a fan of cars, so I once made a car. Another brother is fond of football and he wanted to make a football."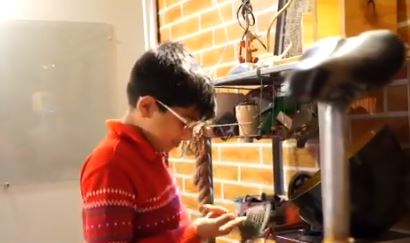 "Our customers think we buy these lamps from somewhere else and sell it to them," he added. "So when we tell them that we have made these ourselves, they get very impressed."
In addition to this, he shared how they come up with different ideas for lamps. Sometimes when these brothers watch a movie, they pick a character from it and make it. Or at times, they take ideas from the Internet, bring some innovation to it and make it.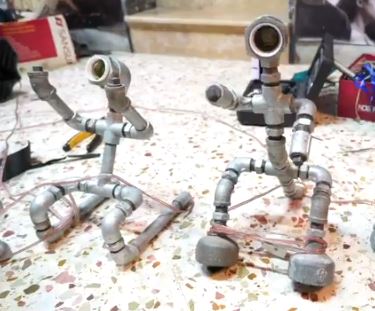 Another brother shared with the media outlet that once there was an entrepreneur week in their class and they came up with the idea to make things from recycled materials. "We used all our old toys to make lamps and we made a profit of 7000 from it," he said.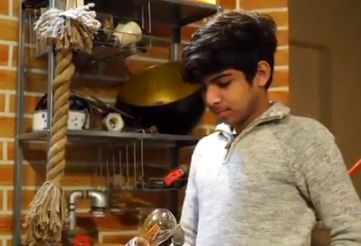 Before the pandemic took over, these brothers used to sell their lamps in exhibitions. However, since these exhibitions no more take place due to the contagious virus, they have displayed their lamps in their father's shop.
Watch the interview here
Young talent is emerging quite frequently courtesy of social media and the internet that lets these gifted children showcase themselves and their art to the world.
Indeed, childhood is the building phase of every person's well-being and this is the time when children particularly start showing what they are naturally capable of, what they can excel in more than anything else, and most importantly, what they love doing.
Not long ago, a rapping-star 'Kaky' from Lyari and the adorable little tabla boy blew everyone away with their amazing skills. So, there is no denying the fact that the large talent-pool exists from a very early age.
Story Courtesy: Urdu News
What do you think of this story? Let us know in the comments section below.