In North Waziristan, three soldiers were martyred and four others injured due to roadside improvised explosive device (IED) explosion on Thursday.
According to a statement issued by the Inter-Services Public Relations (ISPR), the soldiers were targeted by terrorists while providing protection to road construction teams working in Ghariom sector on Shaga-Nishpa Road in Khyber-Pakhtunkhwa's (K-P) North Waziristan district.
The martyred soldiers were identified as Lieutenant Nasir Hussain Khalid, 23, Mohammad Imran, 33, and Usman Akhtar, 30. Security forces have now cordoned off the area. They have also started a search operation. Nation is thankful to the mothers of these brave soldiers.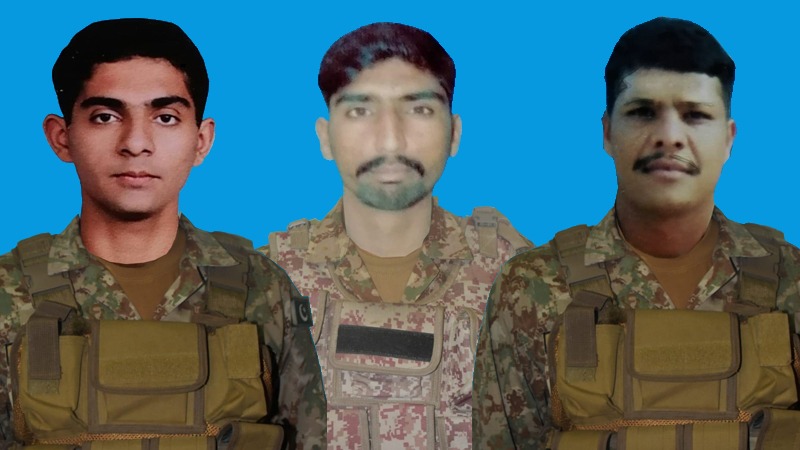 According to reports, terrorists had established hideouts in the country's tribal areas. However, the Pakistan Army has cleared all of the areas in major operations.
A sudden increase in terrorist attacks in Waziristan
Similar to North Waziristan, the area of South Waziristan has also witnessed a sudden increase in attacks on security forces. Earlier this week, three soldiers were martyred and four others were injured in a terror attack.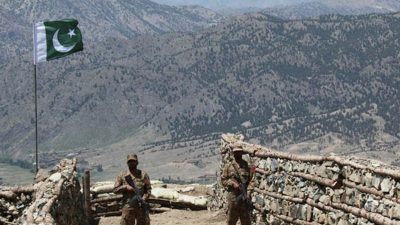 The incident occurred when militants attacked a patrolling party in South Waziristan tribal district. According to the local officials, the troops were patrolling a hilly area in the Kazkai region of Ladha tehsil. The martyred soldiers were identified as Subedar Nadeem, Lance Naik Musawar and Sepoy Saleem.
Officials said the injured soldiers included Subhan, Amanullah, and Qamar. They were taken to a local hospital. Security forces conducted a search operation. However, no arrest was made.
Another terrorist incident took place during April in Miranshah. Five terrorists were killed and a soldier martyred in clashes in the country's northwest tribal district of North Waziristan. The incident occurred when a group of terrorists carried out a fire raid on a security forces' check post.
The attack was effectively responded by the Pakistani soldiers and five terrorists were killed. During the exchange of fire, one soldier embraced shahadat; while 3 soldiers got injured. Troops cordoned the area and carried out a search operation as soldiers were martyred in the Waziristan explosion.
What do you think of this story? Let us know in the comment section below!