Three young Pakistani students have made the country proud as they have been selected from the 55 international students that applied for this year's Gates Cambridge Scholarship Program.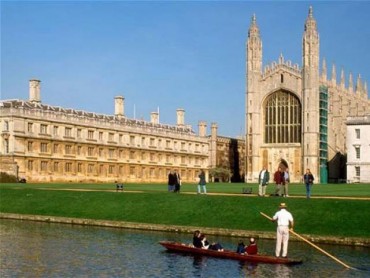 Source:- https://tribune.com.pk
Ayesha Riaz, Noor Shahzad and Safwan Aziz Khan are the three students who have made it into the final list after the rigorous processes and final interviews which were conducted in March for the Class of 2016.
Established in October 2000 by a donation of US$210m from the Gates Foundation, The Gates Scholarship Program for the University of Cambridge is the largest ever single donation to a UK university.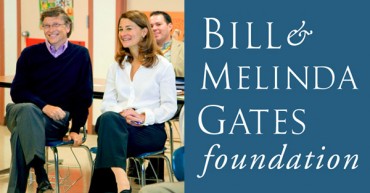 Source:- www.fraudswatch.com
The Gates Scholarships are awarded to outstanding applicants from countries outside of the UK to study for a full-time postgraduate degree in any subject available from The University of Cambridge. 95 new scholarships are awarded each year to 40 students from the US and 55 from the rest of the world.
All the three selected students were determined and hopeful to contribute to the country through this opportunity.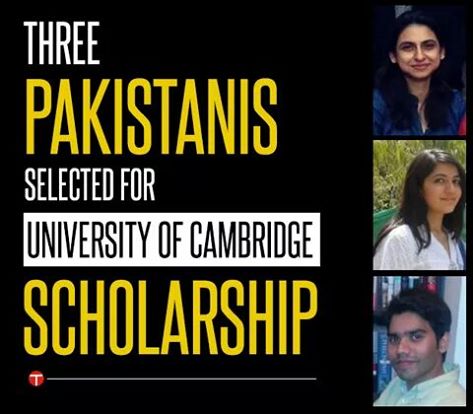 Source: Tribune
Shahzad, who carried out undergraduate research at Lahore University of Management Sciences (LUMS) said that she is deeply honored to be part of the Gates Cambridge community and looks forward to learning from such a diverse group of scholars.
Riaz, a graduate of Karachi University intends to rejoin her university as a lecturer and teach the youth of Pakistan.
The last scholar, Khan, joins Cambridge for the M.Phil Public Policy program. He felt immensely proud as he had attended some of the best institutions in Pakistan, including Quaid-i-Azam University. For him, joining Cambridge is another very strong addition to Khan's portfolio.