Terrible incidents of sexual assault, rape, and torture against women continue in Pakistan. These monsters who commit such horrible acts are nothing but beasts.
You pick any city or any locality in the country, and there will be several cases of sexual abuse. Yet another horrific case of rape has unfolded in Mansehra District of Khyber-Pakhtunkhwa (K-P).
According to Mansehra News Live, three men brutally raped two helpless young women in Darband. They even filmed the horrific incident.
Fortunately, the Darband police have been able to arrest two of the three rapists. Mansehra Police's Deputy Police Officer (DPO) Sadiq Baloch condemned this terrible incident.
DPO Darband police expresses his grief over the incident
During an interview, DPO Baloch expressed his regret over the pain that the two women had to go through. Baloch said he was shocked that the men are so heartless that they even made a video of their ordeal.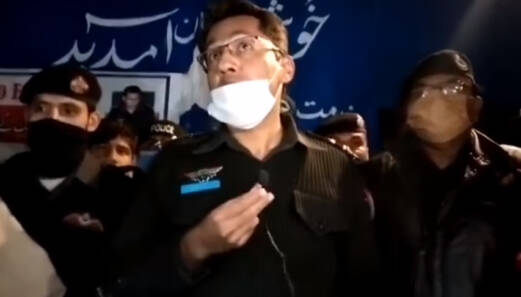 According to the DPO, his team acted promptly when he got the details about the rapists through anonymous informers. He confirmed that the two rapists have been arrested and assured the police will arrest the third offender soon.
DPO Baloch added in the process of their investigation, Darband police were trying to collect more evidence so that they can provide it to the court for justice.
He also thanked the SHO, Darband police officers and citizens in the vicinity that cooperated during the whole process of finding and arresting the criminals.
Is there any solution for sexual assault incidents in Pakistan?
Continual rape and child abuse cases have compelled the government of Pakistan to take action against such heinous crimes. In the wake of controlling increasing rape incidents, PM Imran Khan has recently approved a law on the chemical castration of rapists.
Following the motorway gang-rape incident, Khan said that he would like convicted rapists to be publicly executed or chemically castrated. He made the statement while reacting to the incident back in September this year.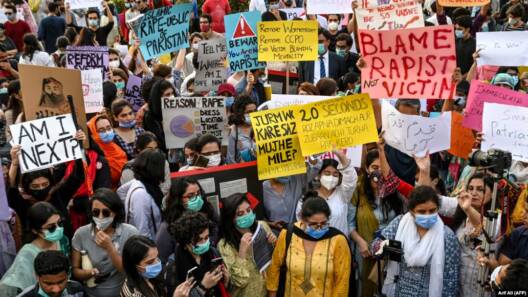 However, be it chemical or physical, castration does not guarantee a perpetual sexual dysfunctionality. Neither does it guarantee that the convict would never again commit a sexual offense.
As a social menace, rape or sexual assault cannot have a single mode of prevention, solution, or punishment. Rape is a cruelty that is so loathsome, so brutal, that no punishment can address it to anyone's, especially the victim's satisfaction.
What do you think of this story? Let us know in the comments section below!